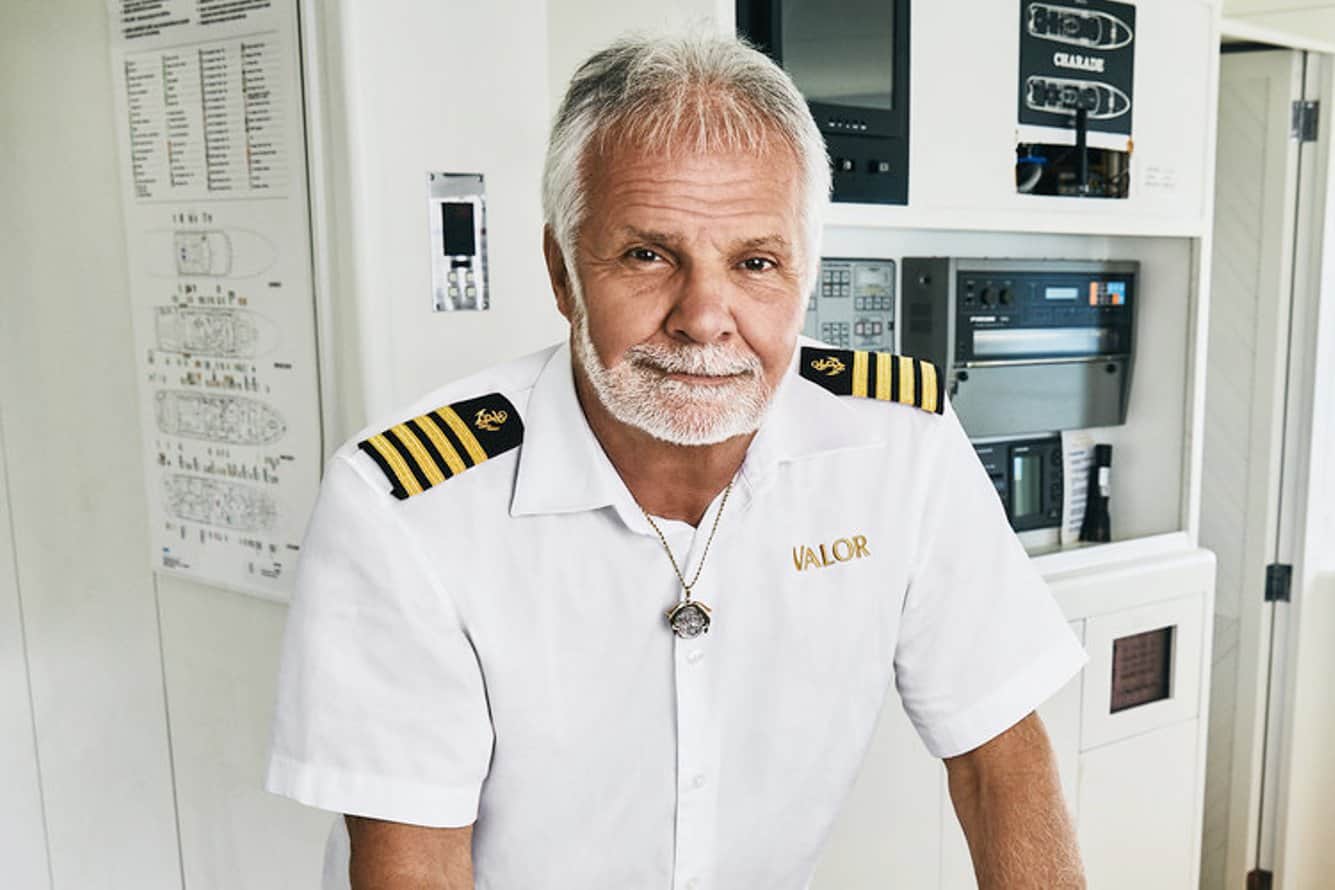 Below Deck's OG Captain Lee Rosbach has been given one of his most rambunctious and controversial crews yet in season nine of the series.
Now, in a new interview, he's addressing all the drama that's gone down, including Heather Chase vs. Rayna Lindsey, what he did or didn't see, and his displeasure at how the renewal of vows was handled on the latest episode of the show.
In one way or another, Captain Lee always seems to get to the bottom of things that happen on and off-board his ships whether he sees them firsthand or not — e.g., Jake Foulger's love of nudity… like real love of showing his "bottom" of things.
In a new interview with The Morning Show, Captain Lee gave viewers and fans more insight into how he really feels about the "shocking" debacles that happen on season nine.
"I'll tell you what, I'm as surprised as anybody. I'm watching it, and I'm just like, I pull my glasses off and will be like, 'Did I just see that right?'" Captain Lee said. "Or I'll hear someone and go like, 'No, she really didn't just say that, did she?'"
The above quote seems to refer to the drama over the N-word between Heather and Lindsey.
Although Captain Lee didn't directly address the issue on the show, he did address it in his blog, saying that he does not tolerate those words on his yacht.
Captain Lee is also addressing how he feels about being volunteered by the chief stew, Heather, to officiate a renewal of vows for a trio of charter guests without being consulted about putting on the event as well as auctioning him off as officiant.
Captain Lee took to Twitter to say that he wasn't upset at having to do the duty exactly, but he was upset specifically about how he came to be nominated for the job without his consent or knowledge. Sounds like he believes a certain someone went above their rank…
Even so, Captain Lee is looking forward to the rest of the season.
"I'm looking forward to what's coming down the road. Because I see it the same time you do. Even though I lived through it all, all the stuff that happens, in the galley while I'm up in the wheelhouse, I'm not privy to," he explained.
Below Deck is currently airing Monday nights at 8 p.m. EST on Bravo.