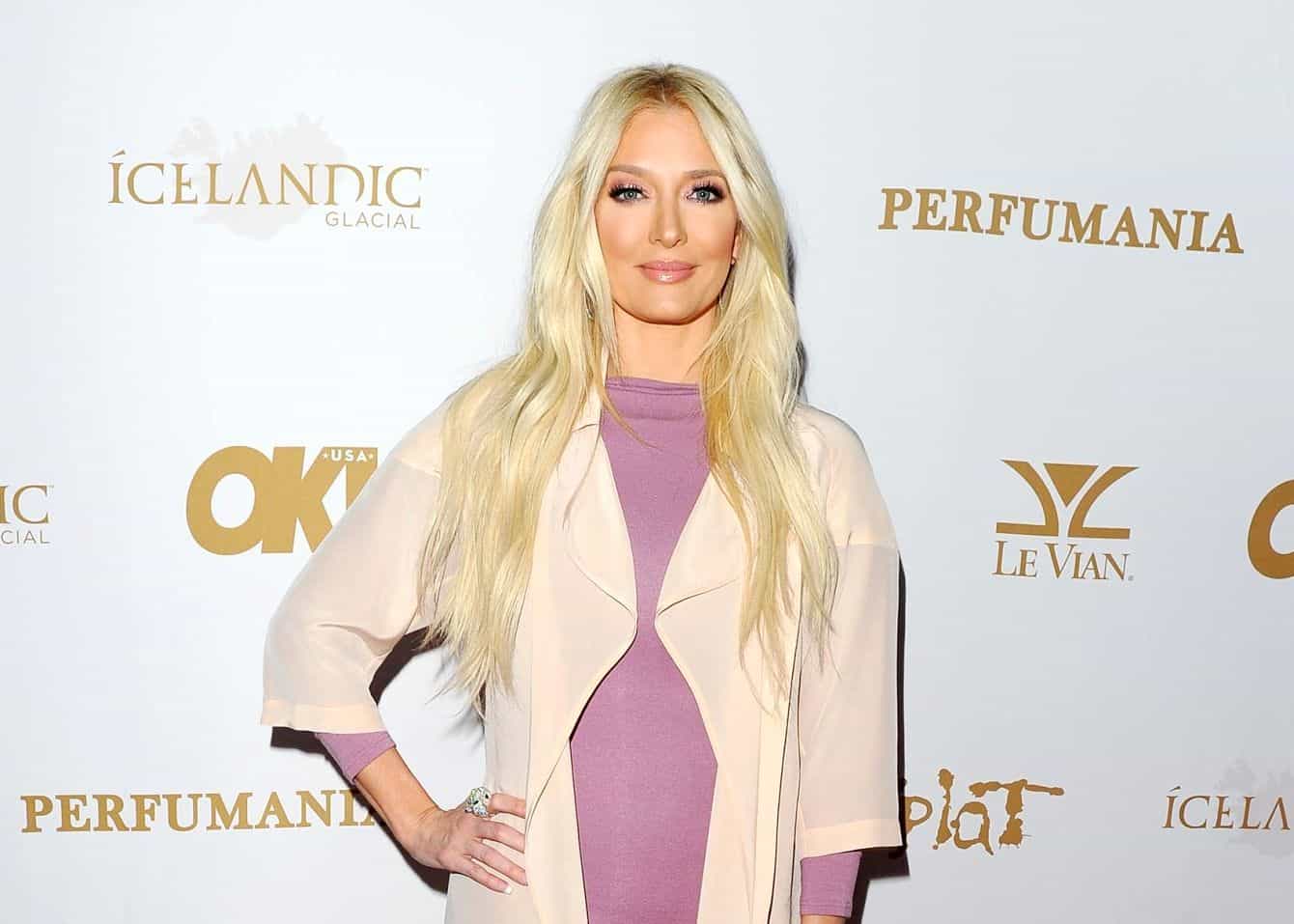 On Real Housewives of Beverly Hills, the word 'victims' is a trigger. According to fans who support Erika Jayne and believe she's innocent in her husband's alleged embezzlement, the word is being used to throw shade at Erika, who maintains she did nothing wrong.
For viewers who think she's guilty of "aiding and abetting," the term is another sad reminder of the people affected by the alleged misconduct.
Now, after a year of silence in the press, Erika is opening up about the lawsuits.
"Of course I have empathy for [the victims]," she shared with Page Six. "I had empathy for them then, and I have empathy for them now. And I trust that they will be taken care of."
She went on to say, "Listen, I want to be very clear here: I have cooperated fully with everything… Despite what is out there in blogs or tweets or anything on social media, please understand that I've cooperated fully."
Erika then addressed her outburst with Crystal Kung Minkoff. (She told Crystal in the trailer, "You want to be on the side of the victims because you think it's cool!… I don't give a f**k about anybody else but me!")
In the interview with Page Six, Erika explained the reasons behind her outburst: "I think you also need to remember that I'm fighting with one hand behind my back… I've walked right up to the line of what I can and cannot say. And so I tend to get frustrated when I've said all I can."
"And I can't say anymore, yet I'm continuously being pressed about it. That's why you see me [have an outburst]. And let's be honest. That's what they love more than anything, is to needle me because they know I can't say anything."
Right now, however, Erika is staying positive about the lawsuits. "I like where I'm going to end. It's going to be fine," she said. "Even if I didn't feel that way, I'd still tell you I felt good about it. But I really do. It's going to be just fine."
She added, "I do want to say this: This is a very long process. And I think that people need to understand these are very complex problems, so they don't get wrapped up right away. And that's one thing I think people have misunderstood. I said this would be a long time and I meant it."
Perhaps this is a blessing for her co-stars, who seem to find joy in questioning Erika. In all likelihood, the neverending interrogation will last another two seasons (unless Bravo finds a better storyline).