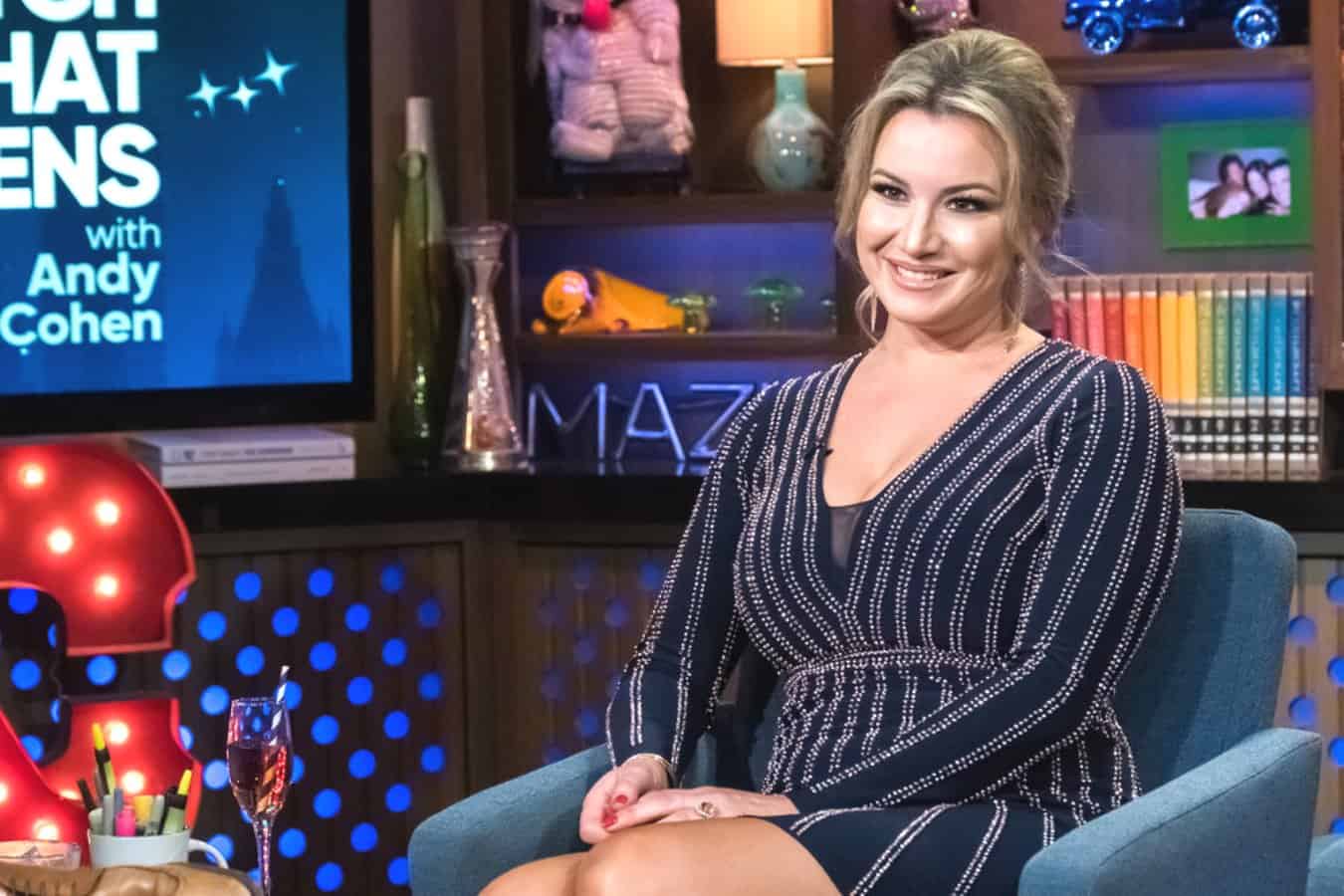 After the controversial exit of Hannah Ferrier from Below Deck Mediterranean, fans have called for her potential return. The former chief stew was fired in 2020 after a colleague found undeclared anxiety medication in her belongings.
Many viewers felt her firing was uncalled for. Recently, Mark Cronin, an executive producer on the Below Deck franchise, said he'd be interested in having Hannah back.
But according to an interview with Showbiz Cheat Sheet, the 35-year-old has little interest in returning to Below Deck — full-time, at least.
When asked if she wished to come back, Hannah answered, "No, I don't." The star soon revealed, however, that she'd consider it under certain conditions.
"I definitely wouldn't go in and start a season expecting to finish it," she explained. "I'm good friends with [Captain Lee Rosbach]. I had a chat with him last week, and I'm friends with [Captain Jason Chambers] who does [Below Deck] Down Under."
The star added, "So with those two, if they needed help and like I said, to Lee, we were talking about an interview I'd done. And I said to Lee, 'If you needed help away from Below Deck, I would come help you.' Because I respect and I like him."
Hannah said she can't be full-time because she's running multiple businesses, is a Jenny Craig spokesperson, hosts her own podcast, and has a toddler. Because of this, the demanding former job isn't as desirable.
"I think if someone quit or got fired and they needed me to come and help them, those two captains, I would do it," explained Hannah. "But I don't think I would be like, OK cool. I'll just go back and start doing year after year. Because it's very physically strenuous as well."
The star, who just finished filming for another reality show called The Real Love Boat, said there's a big difference between the two shows. "The one thing that was very important to [Mark Cronin] was that he wants to keep [Below Deck] as genuine as possible."
"So even though I was five seasons into that show, I was still a chief stew on camera," she said. "There wasn't any kind of special treatment. There are always rumors going around in Bravoland that they have people coming in, like, off camera to clean for us. I'm like, 'No, we don't!' That's why we look so exhausted and we're so grumpy all the time [laughs]. But to his credit, he did keep it genuine."
"With The Real Love Boat, it was obviously just really nice to be kind of treated like talent," Hannah shared. "It's such a different show and I'm in such a different position."
Though Hannah said she has funny stories with Captain Jason, she kept them in the vault.
"He's great," said Hannah. "But, what you put on TV, you're fine with it being out there. But us yachties need to be loyal and stick together and not tell the secrets of drunken antics."
The current season of Below Deck Mediterranean airs Monday nights at 8 p.m. EST on Bravo.