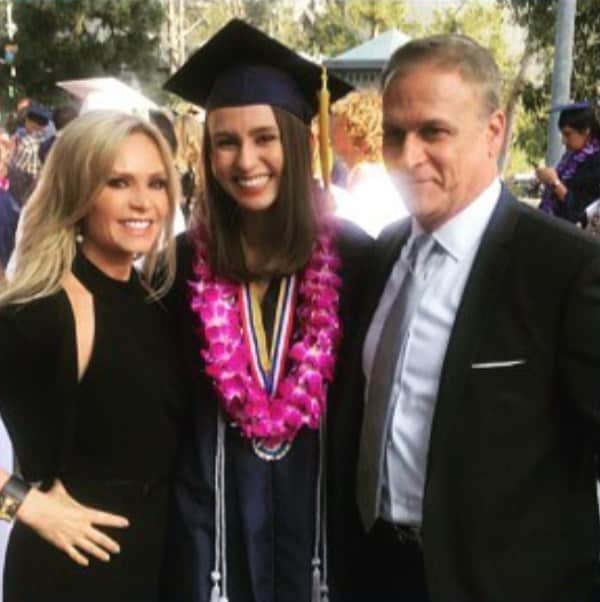 According to a shocking new report, things have only gotten worse between Real Housewives of Orange County star Tamra Judge and her daughter Sidney Barney.
If you recall, Sidney, 18, posted a scathing Facebook Post last week and accused her mother of being "neglectful" plus "emotionally and verbally abusive", adding that she wanted nothing to do with Tamra.
Well according to RadarOnline, Tamra reached out to Sidney following that viral post via a phone call, and it did not go well.
"Tamra called Sidney to try and fix things and Sidney basically told her that she was dead to her and to leave it alone," a source close to Tamra reveals.
"She was crying hysterically and begged her for forgiveness and to give her another chance. But it is simply too late!" adds the insider.
TAMRA BARNEY SLAMS GRETCHEN ROSSI FOR SPEAKING ABOUT DRAMA WITH HER DAUGHTER!
However it seems all hope is not lost as the source reveals "Sidney told her mother that she has to prove it with her actions and not just her words."
A major point of contention with Sidney is Tamra's refusal to stop speaking publicly about her and their situation. Tamra, 34, has been shown on RHOC talking about her strained relationship with her teenage daughter and also posted the photo above from Sidney's graduation back in June. Sidney had specifically asked Tamra not to post any photos from that event online and Tamra promised she wouldn't. Sidney published text messages that proved this.
Which bring us to a source close to Sidney stating all she wants is for mom Tamra to stop publicizing their relationship.
"All Sidney wants is for Tamra to keep her mouth shut about her and leave her alone. The fact is she is not doing that is unacceptable," adds the source.
Following Sidney's post last week, Tamra took to her Instagram to defend herself in a now deleted post. She wrote, "I want to say thank you to everyone that has reached out to me to see if I'm okay…We are trying our best to enjoy our vacation. Thank you to my Mom who is not taking this very well and feels the need to defend me. I love you Mom. I love my daughter and I would NEVER abuse, hurt or neglect her in any way."
Tamra also blames her ex-husband Simon Barney for the rift between herself and Sidney. She tweeted last week, "Not surprised. #brainwashed Ask her paid for her very expensive college. I'm good when it works for her and her dad."
https://twitter.com/TamraBarney/status/894746415838052353
TELL US – SHOULD SIDNEY GIVE MOM TAMRA ANOTHER CHANCE?