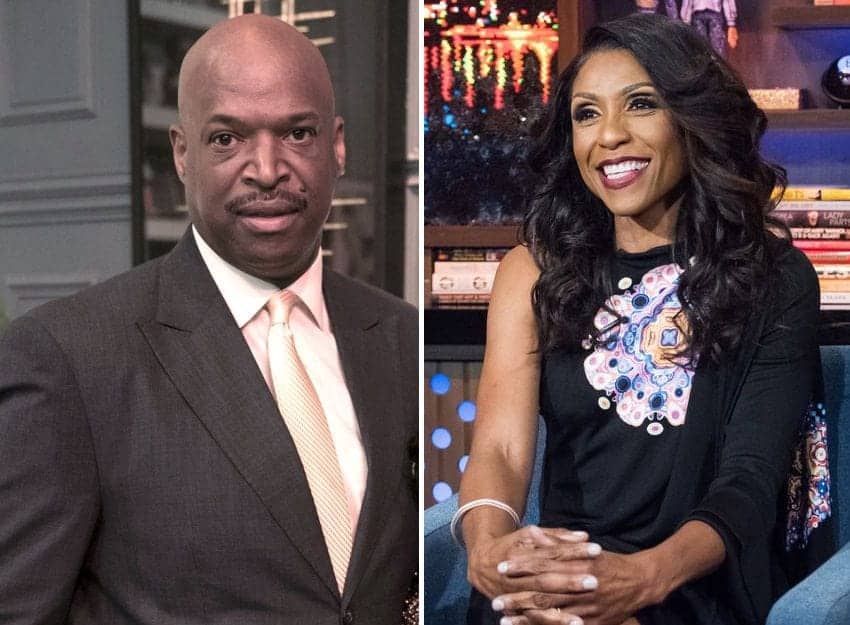 There had been rumors and whispers for a while that Married to Medicine star Dr. Jackie Walters had gotten back together with her estranged husband Curtis Berry, and we finally have confirmation of that today!
In the photo posted below, the couple stepped out together to attend a very public event — the 2017 UNCF Atlanta Mayor's Masked Ball.
Atlanta host and journalist, Tony Betton Jr. of The Rep Zone, shared a photo with the couple on his Facebook page.
Another pic of the couple is below –
The Ball took place on December 16 in Atlanta, and while Jackie did not share any photos with Curtis on her Instagram page, she did post a picture of herself smiling on her way to the event. That post is below –
This reconciliation comes weeks after Jackie, 59, revealed to Andy Cohen during a November appearance on Watch What Happens Live that she filed for divorce just three days after the cheating scandal broke.
Curtis's infidelity became public back in March when he was photographed at a hotel with his mistress. That woman, 27-year-old Natasha Pearson, later gave out an interview during which she shared details of their affair and claimed she never knew he was married.
No word yet on why Jackie is choosing to keep this reconciliation under wraps. Perhaps she doesn't want to give away possible spoilers as the currently season of Married to Medicine is still airing, or maybe she simply doesn't want to deal with any possible backlash from some fans who feel Curtis doesn't deserve a second chance.
Photos Credit: Bravo, Facebook.
TELL US – ARE YOU SHOCKED TO SEE DR. JACKIE AND CURTIS ARE BACK TOGETHER?