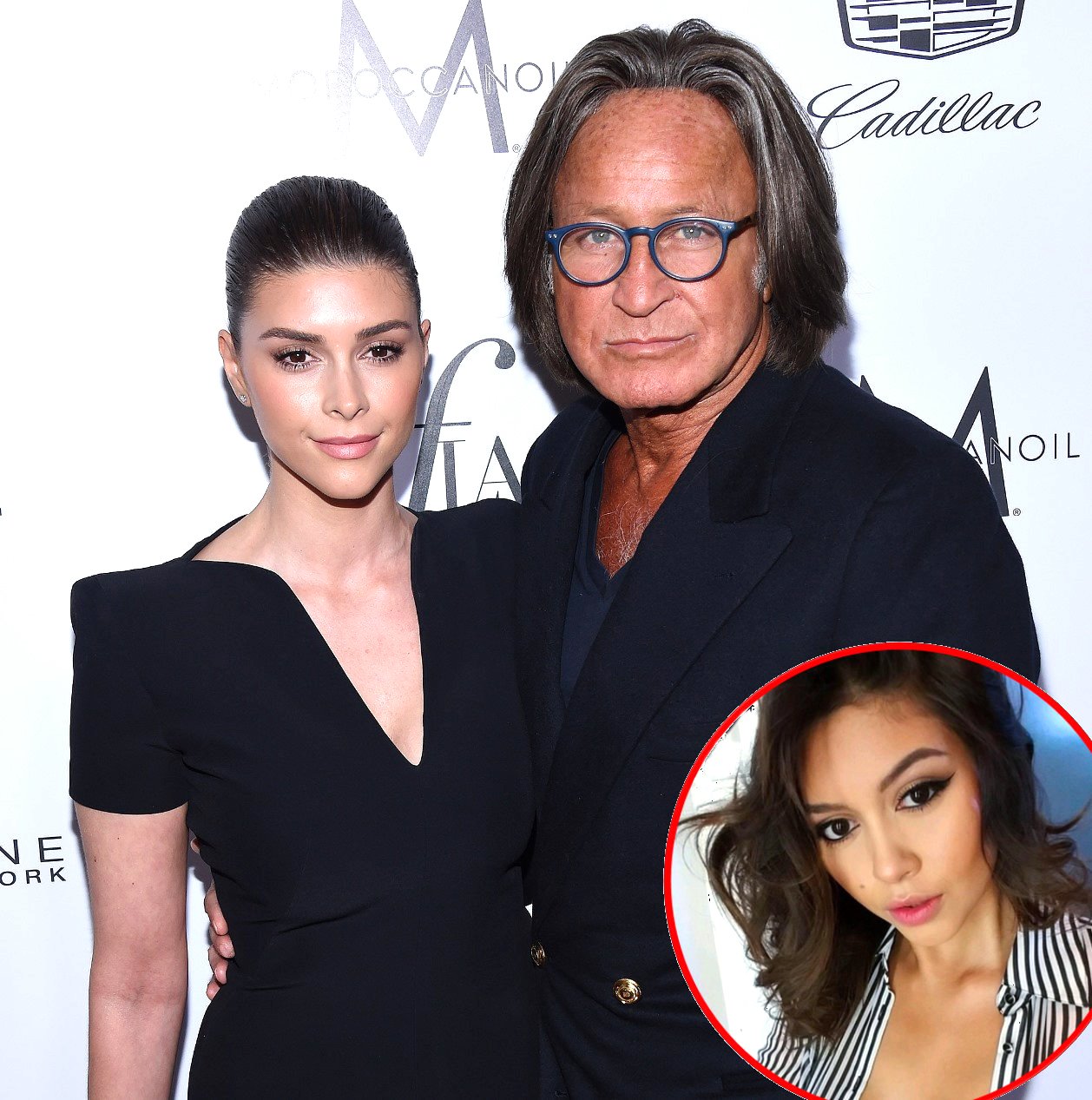 Mohamed Hadid has fired back against Miranda "Vee" Vasquez, claiming the 23-year-old model who accused him of "date raping" her is a "pathological liar."
The biggest shocker however are the text messages Hadid, 69, provided to the court which appears to show their relationship was consensual.
According to a lawsuit filed by Hadid in Los Angeles, Vasquez attempted to extort the real estate developer out of a large sum of money after what he says was a consensual 40-minute hook up. Also in the lawsuit, Hadid claimed he has proof that Vasquez is lying about being raped in the form of sexually charged text messages.
In the shocking text messages presented by Hadid as evidence, via the Daily Mail, Vasquez was seen telling Hadid that she missed his lips and "juicy" penis following their hookup and using an eggplant emoji to signify the body part. In other text messages sent to Hadid after their 2017 hookup, Vasquez described Hadid as "sweet" and "nice" and flooded him with sexy selfies of herself, some of which included the model showing off her figure in lingerie.
Although Hadid, who has been engaged to Shiva Safai for the past four years, admitted to hooking up with the model last year, he insisted in his court documents that they did not have "sexual intercourse" and added that the encounter was "purely consensual and pleasurable" for Vasquez.
Following the hookup, 69-year-old Hadid claims Vasquez was paid $8,000 for her alleged part in an extortion plot with two other men who "demanded" Hadid pay up or else Vasquez would go to the police and accuse him of rape. In turn, Hadid agreed to pay Vasquez for her silence but she ultimately chose to go public.
"Vasquez is a pathological liar who acted with actual malice and her intentional wrongful defamatory actions constitute libel, slander and extortion," the documents stated.
In an interview with the NY Daily News, Vasquez is insisting her rape allegation is the truth. She claims the flirty text messages and photos she sent Hadid were her attempt to entice him into meeting with her in person so she could get him to admit the alleged rape.
"I thought if I could get (Hadid) to see me again I could get him to confess to what he did to me," she said. "I thought maybe I could record him."
As for Safai, she has stayed silent in regard to her fiancé's recent admissions, even when she was faced with questions from Maria Menounos earlier this year.
"Honestly I really don't want to talk about it," the 37-year-old said during an appearance on SiriusXM's Conversations with Maria Menounos. "I've decided to really just focus on myself and great things that are coming ahead."
Since the allegations against her fiancé were made public months ago, Safai has continued to maintain a united front with the real estate developer and frequently posts photos of the two of them together, including a happy photo of the two of them on Valentine's Day.
https://www.instagram.com/p/BfL-EIpAx1c/?hl=en&taken-by=shivasafai
Around the time Safai shared the photo above on her Instagram page, she shared another photo of herself and Hadid holding a lock with their initials on it.
"From the stones that people throw at you, you can build something that could never be destroyed by their judgments. Ignorance is a voluntary misfortune," she wrote in the photo's caption.
As for Hadid's own Instagram page, he continues to share photos of himself and Safai and recently applauded his fiancée as a "strong woman."
Photos Credit: DFree / Shutterstock .com, Instagram