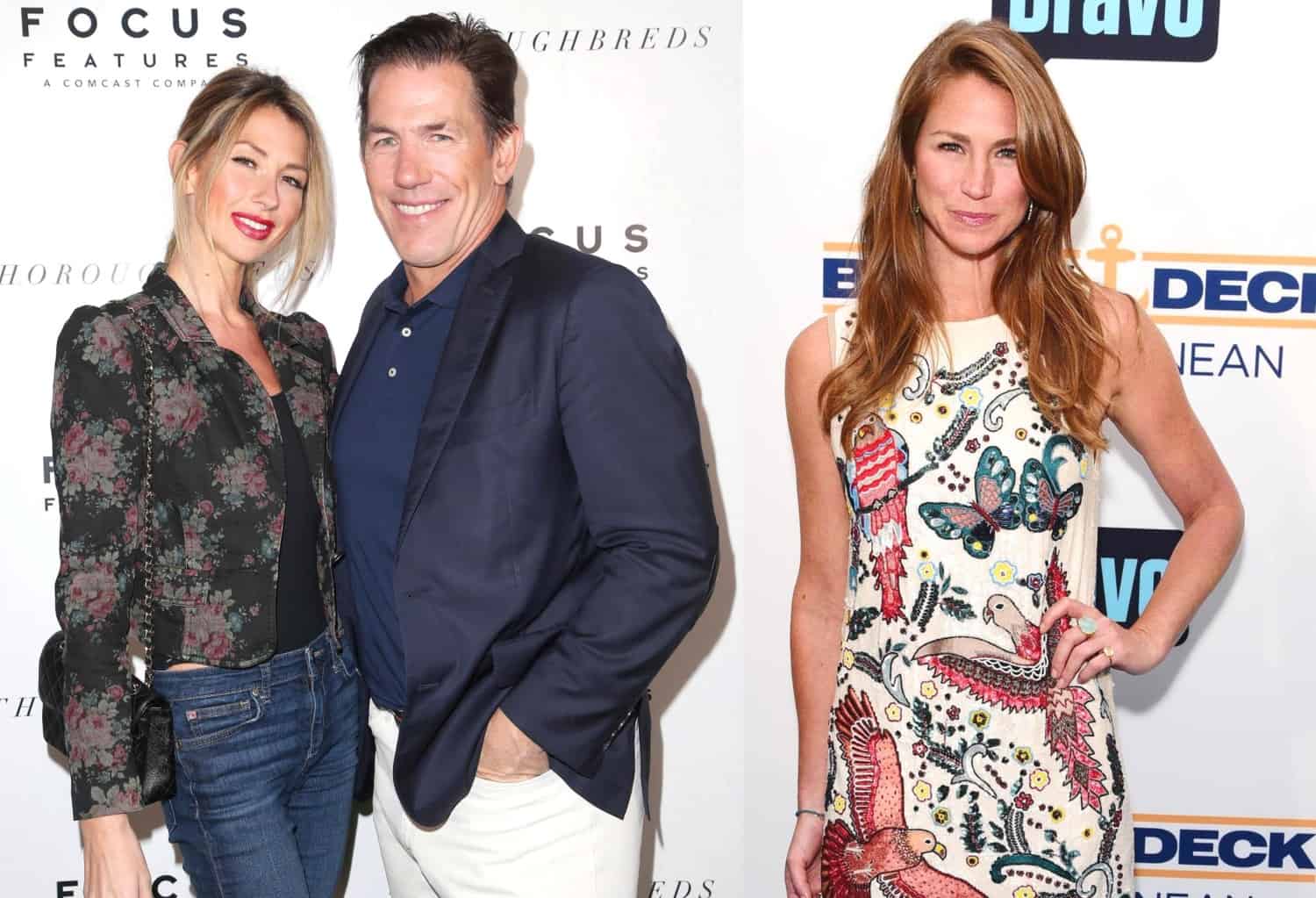 Bravo dropped a bombshell on the latest episode of Southern Charm as they aired previews from the finale episode which showed some of the show's cast members accusing Thomas Ravenel's girlfriend Ashley Jacobs of being a former escort.
Today, we examine that rumor and where it originated from, as former castmember Landon Clements is also speaking out to clear her name.
During the preview for the season five finale, which is scheduled to air on July 12, Thomas's ex-girlfriend Kathryn Dennis voices her suspicions about Ashley.
"I got a message on Instagram. It was like Ashley is like a high-end escort," says Kathryn, adding that Ashley apparently also targets rich older men who play polo.
"You know, it's not going well in your favor if everyone's talking about how you're a hooker," a male friend of one of the cast members could also be heard stating on camera.
So, are these rumors valid? Well, from what we could find, the rumors about Ashley, 33, being an escort first originated back in January of this year, after it leaked online that some of the cast members accused Ashley during filming, and that it could be a potential story-line on the show this season.
And then earlier this month, on the June 7 episode of the Juicy Scoop with Heather McDonald podcast, the host of the show, Heather McDonald, alleged that former cast member, Landon, and Ashley were both escorts in California, before Landon introduced Ashley to Thomas last year.
"My friend is friends with Kathryn Dennis' stylist. And she was doing a shoot yesterday and sharing all the scoop. Kathryn was saying that Landon was a call girl out in L.A. long ago and that's how she met her ex-husband. Apparently, Ashley, Thomas's current girlfriend, is also a call girl. And Landon introduced them last year out in California," said Heather, reading out loud an online message sent to her.
That source also claims that Ashley threatened Thomas whenever he tried to end their relationship.
"Thomas has been trying to real-life break up with her because he's never truly seen a future with her, but Ashley has been threatening to go public on  all the stories and allegations that she has the dirt on. It looks like Thomas is stuck with Ashley for now," continued Heather.
We chose not to cover these claims back then as they are potentially quite slanderous… when you consider the fact that there's no proof to back it up.
We're choosing to cover it now following confirmation that it will be a story-line on the show. Plus, Landon took to her Instagram page on June 30 to defend herself against these claims after some followers posed the question to her. One fan asked: "Were you an escort with Ashley?"
Landon responded: "Get a life!! I love horses. I've had a job since I was 15, don't need to be an escort."  A screenshot of that exchange is below.
When it comes to Ashley, we haven't found any evidence to prove she was an escort, although we did see a photo of her with a much older man she appeared to be dating back in late 2015 and early 2016. We are choosing not to publish that photo at this time.
We also did some digging into Ashley's career to find proof of her being a RN (Registered Nurse) as she claims, and public records show she has a nursing career than spans almost ten years, and she recently got her license to practice in South Carolina on March 15, 2018. A screenshot of that is below.
However, when it comes to the escort rumors and allegations, Ashley has yet to respond.  In the past, she has claimed that she and Thomas met at a bar in California.
Below is a photo of Ashley and Thomas hanging out with Landon.
https://www.instagram.com/p/Benj4nvFbYY/?hl=en&taken-by=ashleyhjacobs
Photos Credit: Faye Sadou/MediaPunch/INSTARimages.com, Fernando Lucena/startraksphoto.com
TELL US – WHAT DO YOU MAKE OF THESE RUMORS?