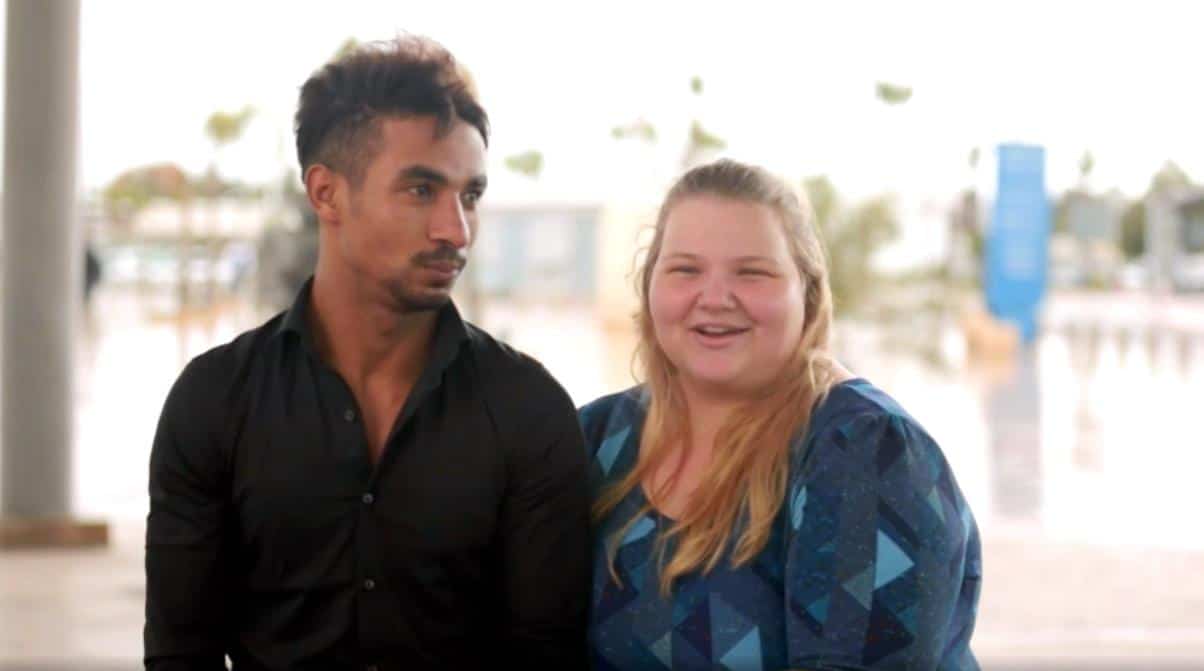 Following the second cancellation of 90 Day Fiance star Nicole Nafziger's wedding to Azan Tefou, Nicole's family is now accusing her fiance of scamming her! 
Viewers will recall that Nicole gave Azan $6,000 to open a store, after calling off their wedding, and now he can't even provide concrete proof that the store exists! During a recent interview with Radar Online, Nicole's stepfather Joe Furaker said he believes it was all nothing more than a 'get rich quick scheme.'
"He's living off of her," Joe claimed. "She sends him money. He was going to start a business. My wife was there for a week for the wedding. He would never allow anyone to see his place of business."
Joe went on to allege that Azan never intended to set up a business, and is simply "milking" his stepdaughter "for all her can."
The couple planned their second wedding on 90 Day Fiance: Will Nicole and Azan Say I Do?, after calling off the first because Nicole forgot to bring the necessary documents needed for their marriage license.
"My family already lost $6,000," Azan said during the show, as Nicole pointed out that she and Azan were "paying for most of the wedding," using "all the money (she) saved up from America."
However, their hopes for a second wedding were quickly dashed when they learned they didn't have enough money to cover all the expenses, so they ended up canceling that wedding too.
"Instead of the wedding, we have decided to try to open up a beauty shop," Nicole announced. "A lot of the money I saved up from America is now in the store."
In the end, Nicole contributed $6,000, while Tefou only put up $500.  Yet somehow, his name is the only one listed on the rental agreement. This arrangement understandably led Nicole's mother to agree with her husband's suspicions.
"I am surprised the purchasing of the store takes precedence over the wedding. That looks suspicious. Maybe this whole store thing is Azan's get-rich-quick scheme," Robbalee Nafziger explained.
Azan only added to her suspicions when he refused to allow her to even see the store, saying he had no pictures of it, and urging her to wait to see it once it's ready.
Ultimately, Nicole's mom stated she believed the couple would never get married and that no store existed.
As we have reported, Azan has been accused of cheating on Nicole with other women, and one of the girls claiming to be his girlfriend accused of him hatching a plan to marry Nicole, move to the U.S., divorce Nicole after a few years, and then fly in his Moroccan girlfriend to America.
Sounds like quite the tangled web!
TELL US – DO YOU BELIEVE AZAN IS SCAMMING NICOLE?