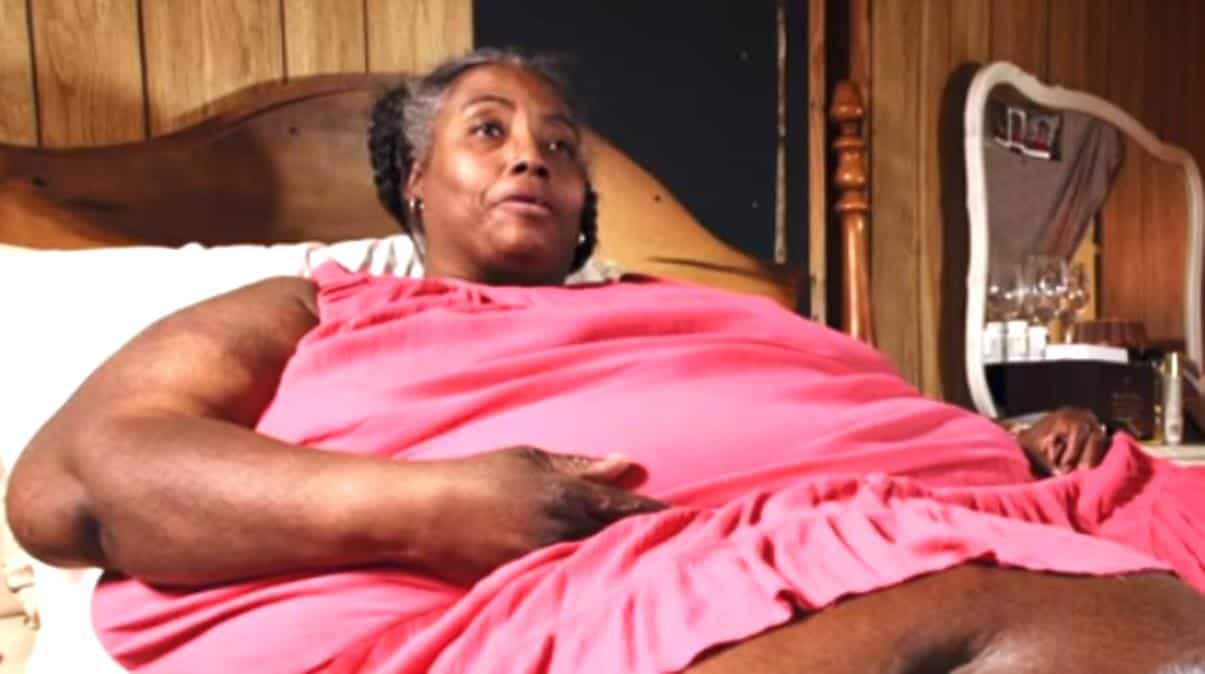 Another sad death to report today when it comes to My 600-Lb Life.  Sadly, Lisa Fleming, who was featured on the TLC show this year, has died at the age of 50.
Lisa's daughter, Danielle Fleming, took to Facebook on August 23 to share the sad news.
"I am truly at a loss for words right now. God knows I wanted you to hold on until I got here but He knew what was best for me," Danielle wrote on her Facebook page. "I didn't need to see you like that! This morning I sat and held your hand for 4 hours knowing nothing I could've done would bring you back to me."
She continued, "Mommy, I love you from here to the stars and back! Those babies loved you even more. I'm happy you're no longer in pain and stuck in that bed. Y'all pray for me, check on me, come see about me because I am not ok! I love my mama & I wouldn't wish this pain on my worse enemy. Rest In Peace, Mother Arleasher M. Fleming!"
Danielle appeared on the My 600-Lb Life with her mom earlier this year. Lisa, who started the show weighing 704 pounds, was one of the few participants who struggled to lose a significant amount of weight despite being in very bad shape.
Unfortunately for Lisa, she was unable to walk due to her weight, and laid daily in the same bed that her mother passed away in due to obesity. In fact, she shocked viewers when she revealed she once found maggots in the folds of her skin.
He situation was so dire that the doctor decided to keep her in the hospital on a controlled diet for a month. It was effective as she lost 87 pounds, and got down to 617 pounds. She however struggled when she was sent home as she ended up gaining back 29 pounds.
But despite hitting rock bottom, Lisa butted heads with Dr. Younan Nowzaradan and ended up getting kicked out of the weight loss program after she falsely claimed to be suicidal to get out of doing physical activities. However, she was given the chance to return to the program if she was able to lose fifty pounds on her own.
By the end of her episode, Lisa weighed 646 pounds — having only lost 58 pounds in a span of 5 months.
In the update story we did about her back in February, she didn't appear to have made any progress away from the show as she remained bedridden.
Oddly enough, before this year, there had been very few deaths connected to the show but Lisa now makes the third participant to die within the past year alone. Earlier this month, James 'LB' Bonner committed suicide at the age of 30. And last November, Robert Buchel died of a heart attack. His death was revealed during his episode.
Condolences to Lisa's loved ones.