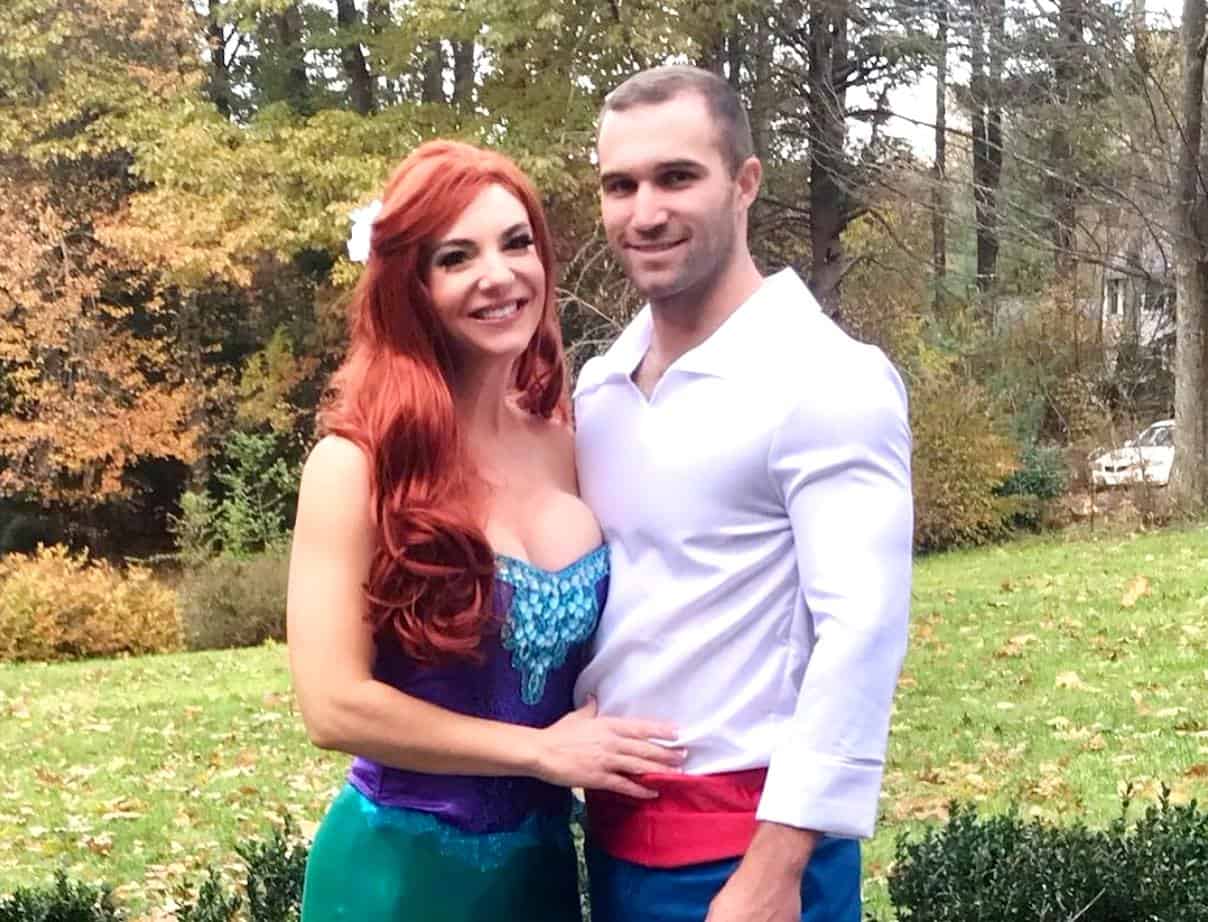 Two months after we reported that Married at First Sight season six cast member Jonathan Francetic was dating one of the show's experts, psychologist Dr. Jessica Griffin, the couple is still going strong! 
In fact, Jonathan, 30, took to his Instagram page this week to declare his love for Dr. Jessica, 41, after he shared a photo of the two of them kissing.
He wrote, "I love the ocean in the most pure way I know. It's vast and deep and beautiful. When I'm on it I'm free, and when I'm in it I'm home. When life gets chaotic, it calms me. It's beautiful and balanced, yet relentless and powerful. I am my most happy and content self when surrounded by the ocean. So you must understand, it's not the blue of ocean I see in your eyes. It's love, pure love. @dr.jessicagriffin."
Jonathan first went public with his new relationship last August, and while he received mostly positive feedback, following his divorce from his ex-wife Molly Duff, there were some critics who questioned the appropriateness of his relationship with Dr. Jessica. Most cited the fact that she served as his marriage counselor on the Lifetime series.
Back then, he stated they had looked into "ethical codes" before they started dating and weren't breaking any rules.
This time around, he also fired back at the naysayers after someone labeled his relationship as "unethical." Jonathan responded by explaining that it can't be unethical because his MAFS contract clearly states the psychologists and cast members do not have a real doctor/patient relationship.
"Paragraph 19 [of] my MAFS contract explicitly states that there cannot be a doctor/patient relationship, voiding your ethics comment… but what do I know," wrote Jonathan.
While Jonathan is being more open about his new love these days, Dr. Jessica, who has three kids from a previous marriage, has mostly remained mum about the couple's relationship.
MAFS' latest spin-off Married At First Sight: Happily Ever After airs Tuesday nights at 9/8c on Lifetime.
Photo Credit: Instagram