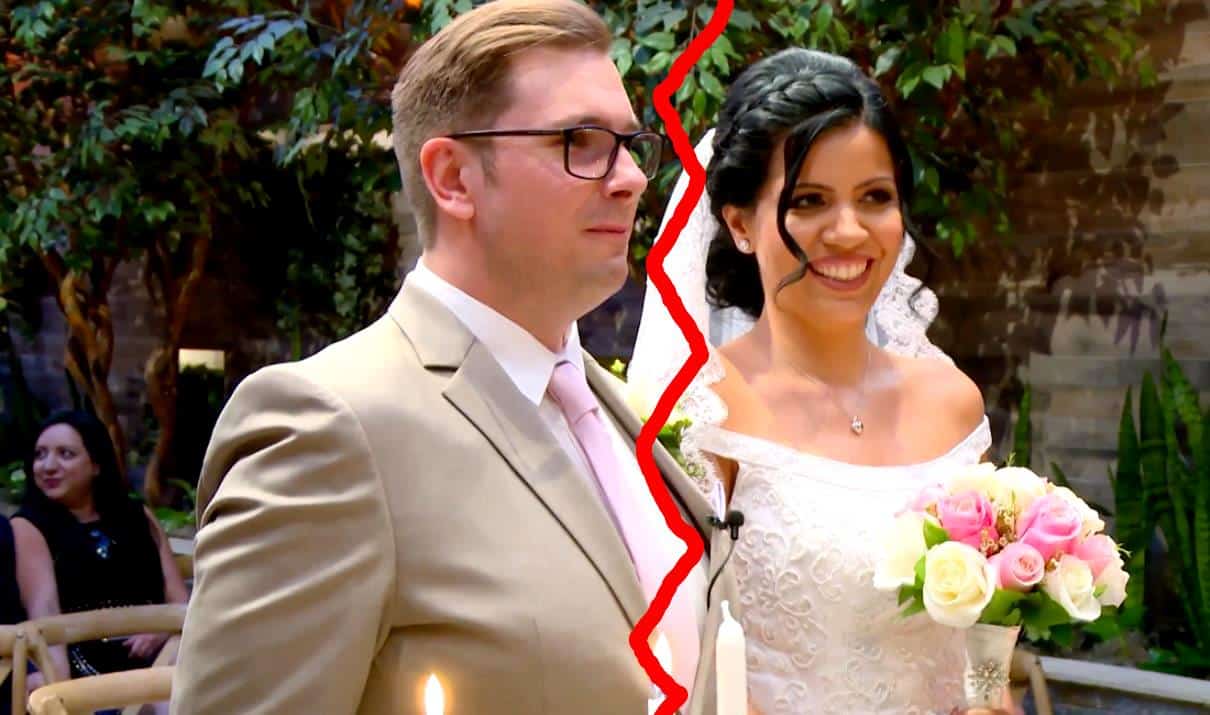 It's been a volatile couple of months for 90 Day Fiance couple Colt Johnson and Larissa Dos Santos Lima, and now it appears Colt is finally throwing in the towel when it comes to his marriage.
The same day his wife, Larissa, 32, got arrested for domestic violence against him – her third arrest since July, Colt officially filed for divorce.
According to public records from Clark County in Las Vegas, Nevada, Colt, 33, filed for divorce from Larissa on Friday, January 11, 2019. A screenshot of the divorce filing is below.
Even more stunning, the court records show Colt's mom, Debbie Johnson, is the one who had to cough up the $299 divorce filing fee, for reasons unknown.
This news comes just a day after cops accused Larissa of self-inflicting the injuries to her face and body following her bloody fight with Colt. According to police, Colt is a nail biter and they quickly determined it wasn't possible for him to have scratched up Larissa's face and body. Photos of Larissa's injuries are below.
It, however, appears the cops believed Larissa was responsible for Colt's bloody lip and mouth as seen in the picture below. Larissa's previous two arrests for domestic violence, from July and November, didn't seem to help matters as well.
Colt broke his silence yesterday, accusing Larissa of making up lies about him and vowing to have her prosecuted to the fullest extent of the law.
Larissa had originally claimed Colt abused her after she caught him buying pornography online. Even worse, she accused him of buying a certain type of pornography that would be very illegal. It appears those allegations were what put Colt over the edge.
Yesterday, Colt shared the screenshot below, on his new Instagram page, in which Larissa's best friend in the United States, Carmen, told him Larissa would be willing to recant her accusations against him if he would bail her out. He refused to.
Colt and Debbie's refusal to bail out Larissa led to Carmen having to start a GoFundMe account on her behalf. As of this morning, the GoFundMe has raised $3030.
It has been rumored that Colt and Larissa will appear on the upcoming 90 Day Fiance spin-off – 90 Day Fiancé: Happily Ever After, so it's possible viewers will get to see their roller-coaster marriage play out on television.
For the time being, it appears Larissa is currently out of jail after being bailed out by Carmen.
TELL US – THOUGHTS ON THIS DIVORCE? DO YOU THINK COLT AND LARISSA WILL GET BACK TOGETHER?