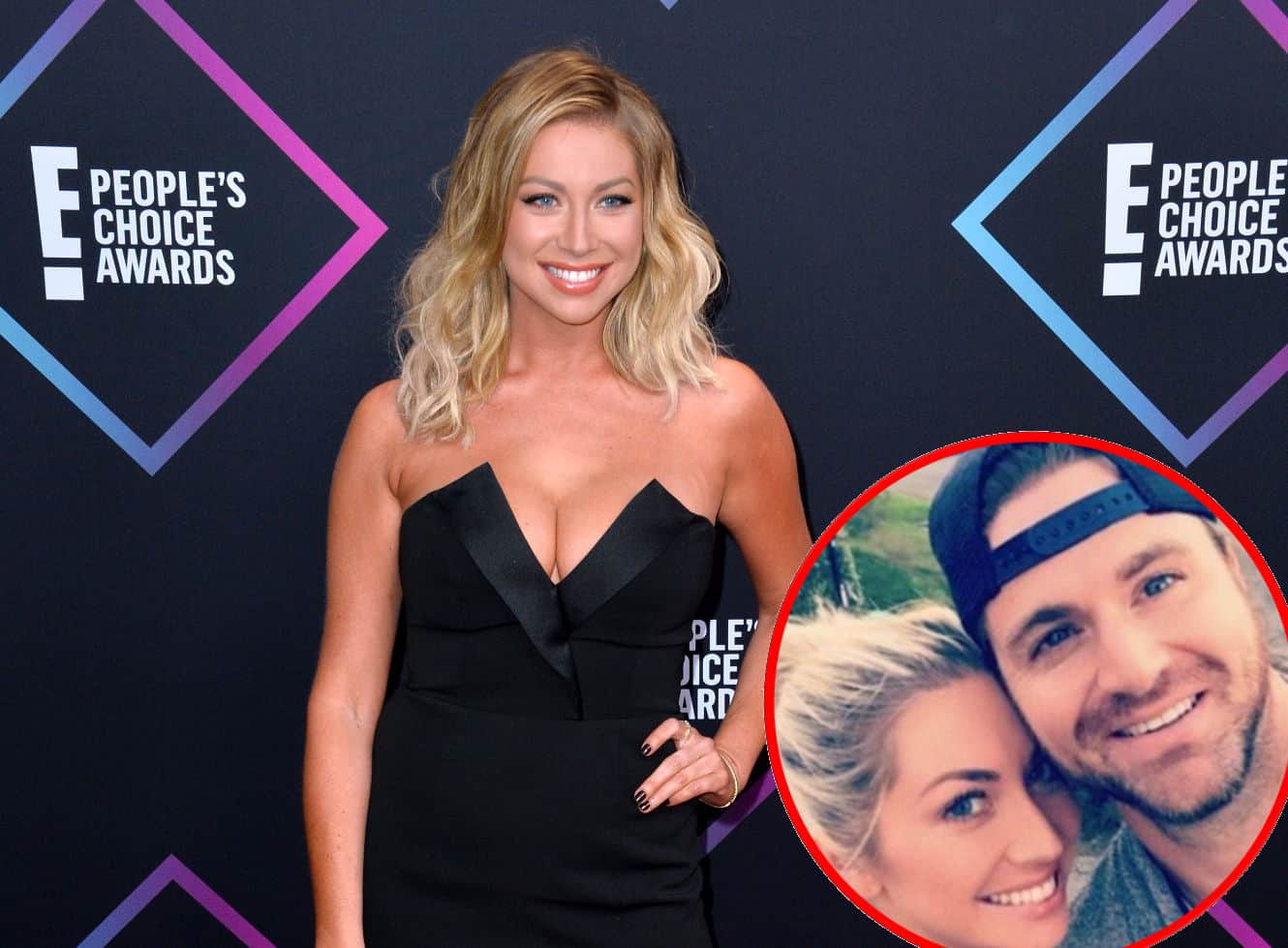 Stassi Schroeder and her ex-boyfriend Patrick Meagher ended their relationship in August 2017, but do they still keep in touch?
During a new interview, the Vanderpump Rules cast member, who is currently dating boyfriend Beau Clark, confirmed she is "not in touch with Patrick at all" before explaining what she learned from their drama-filled relationship.
"I mean, if you watched Season 6, you'd probably understand why," she explained to The Daily Dish of her decision to cut ties with Patrick completely. "I didn't realize how much of a douche he was. Sorry!"
Throughout the sixth season of Vanderpump Rules, fans watched as Stassi morphed into an edited version of her former self to appease her then-boyfriend Patrick. Then, at the end of the season, viewers cringed as Patrick awkwardly complimented the backside of Stassi's former boss, Lisa Vanderpump.
While there were plenty of less-than-appealing scenes with Patrick throughout the last season of the Bravo TV reality series, Stassi said it was the person she became that was most upsetting for her to witness.
"The hardest part of Season 6 was how I was with him. Like I didn't realize that I was just this wallflower, and I was scared to talk, I was scared to do anything," she recalled. "I was always, like, walking on eggshells, and I never recognized myself as that type of person, so it was really trippy to watch that back."
Luckily, Stassi has "absolutely" learned from their relationship.
"It also makes me appreciate my relationship [with Beau] now so much more because I'm like, oh my God, I can just be myself," she explained. "That has been the best thing ever about being with Beau, like I don't feel like I have to, like even when I f**k up or do weird s**t, he still loves it."
Although things between Stassi and Beau have seemed to be all-but-perfect over the past several months, they did endure a brief fight after Stassi's summer 2018 birthday, which fans saw on a recent episode of Vanderpump Rules. The good news is the couple was quickly able to move past it after communicating with each other.
Vanderpump Rules season seven airs Mondays at 9 p.m. on Bravo TV.
Photo Credit: Featureflash Photo Agency/Shutterstock.com, Instagram