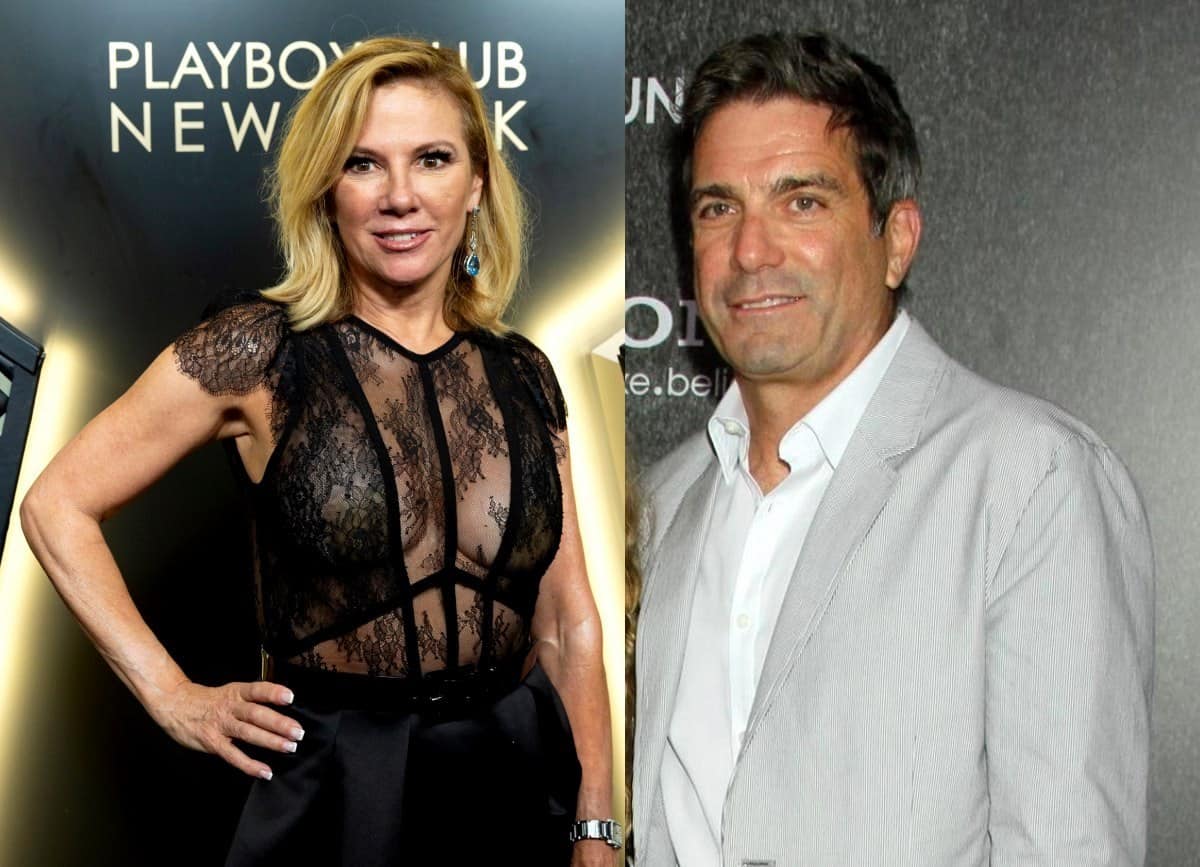 Ramona Singer may have brought a date to her party in Miami during last week's episode of The Real Housewives of New York City, but did she end her night with her former husband, Mario Singer?
During a recent taping of the RHONY After Show, Sonja Morgan wondered if Ramona Singer ditched her "rum guy" date in lieu of Mario. Her co-stars also questioned the timing of when Ramona last saw her ex-husband naked.
"My question is, did she go home with Mario that night?" Sonja asked.
Sonja seemed convinced that Ramona and Mario may have hooked up, or at least spent time together, after her party in Miami. But Tinsley Mortimer suspected they actually hooked up before the cast's trip to Miami.
"I think Ramona probably saw Mario naked the night he came to TBar," she explained of the former couple's outing in New York City, "because he went back to 'walk the dog.'"
"They have such a magnetic attraction to each other," Sonja continued.
According to Sonja, Ramona and Mario have a great relationship today. But when it comes to rekindling their romance, Ramona may be hesitant to commit.
"Ramona may be cautious because she doesn't want to go back there," Sonja noted. "Things are so good with her and Mario right now and her daughter's her number one focus and she doesn't want to rock the boat."
"I think Mario still has an attraction for Ramona; I think Ramona's sort of finally moved on," Dorinda Medley agreed. "She enjoys the relationship they have now. We were talking one day and I think Ramona sort of mourns what was but knows that it can't be again."
In March, Ramona offered an update on her relationship with Mario.
"He's in town like once a week every month for his business and when he's in town he sees Avery every night," she revealed to PEOPLE. "At this point, we have such a great relationship I'll go out with him one night for dinner."
The Real Housewives of New York City season 11 airs Wednesdays at 9 p.m. on Bravo TV.
Photos Credit: lev radin/Shutterstock.com, Roger Wong/INFphoto.com