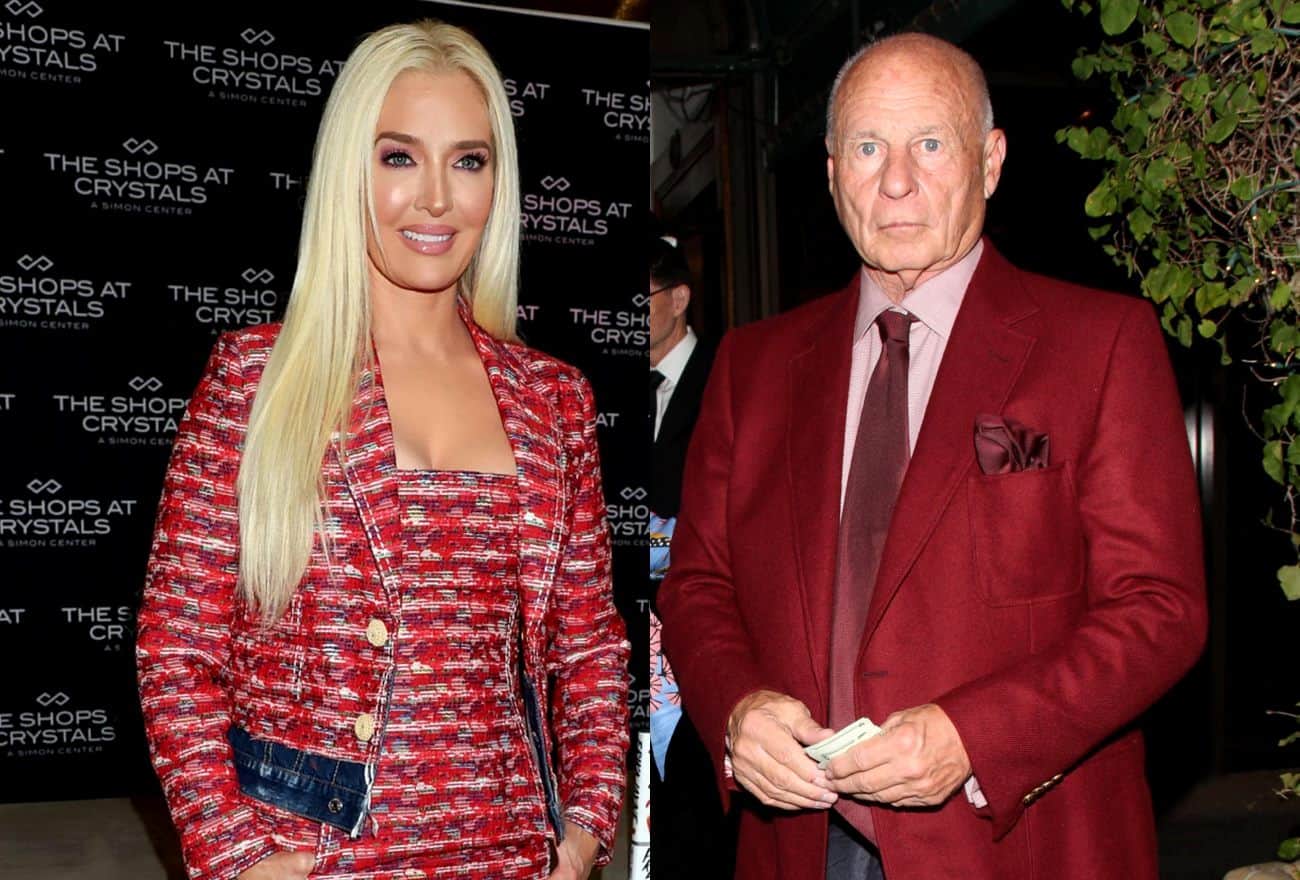 Erika Jayne's husband, attorney Thomas Girardi, has just been hit with a $6 million judgement after reportedly breaching an agreement he made with the Law Finance Group to pay back funds loaned to him and his law firm, Girardi Keese.
According to new court documents, the Real Housewives of Beverly Hills cast member's partner has been ordered to repay the Law Finance Group in the amount of $6 million. Until he does, the balance will continuously generate interest.
On July 31, The Blast revealed that Thomas had come to an agreement with the Law Finance Group, which required him to pay $16 million by July 7 and put an end to the lawsuit filed by the company in regard to the unpaid loan. However, a judge recently determined that Thomas breached the agreement by paying just $10 million.
In their initial lawsuit against Thomas and his law firm, the Law Finance Group claimed they had loaned the attorney $15 million to fund the operations of Girardi Keese, but they later claimed the money was actually used "to maintain Mr. Girardi's lavish lifestyle."
Following the filing of the lawsuit, Thomas released a statement to The Blast.
"The truth of the matter is this. I have not taken one penny from the law firm in the past three years. I have devoted everything to assist in the cases that we have here. Further, the money that was borrowed, we agreed to repay in approximately two weeks before the lawsuit. It is slanderous that the money was for my 'lifestyle' … every penny went for costs in cases that the firm is handling," his statement read.
While Thomas made a repayment agreement with the Law Finance Group in August of last year that required him to make monthly payments to pay off the loan balance, as well as a $1 million payment by the end October and a $5 million payment by January 1, he allegedly failed to do so, which is why the company filed their lawsuit against him.
In their case, the Law Finance Group sued Thomas for $15,151,989 and other damages.
Photos Credit: PA Images/INSTARimages.com, SURQ/BACKGRID