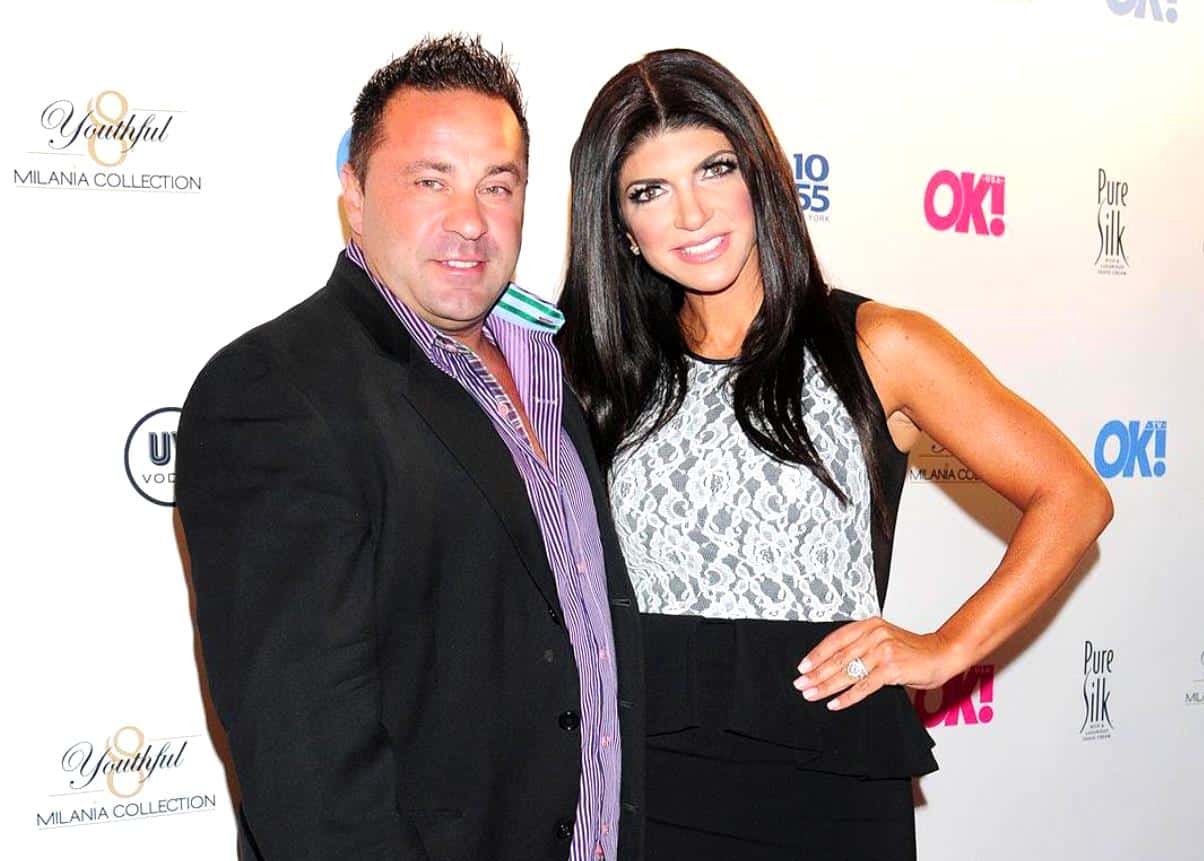 The Real Housewives of New Jersey star Teresa Giudice reportedly received the cold shoulder from husband Joe Giudice's family during Wednesday's immigration court case.
The New Jersey housewife was forced to come face to face with her husband's large family during a court hearing on Wednesday, September 11. Joe's mother, brother, aunts, and cousins all attended the hearing, eager to hear whether or not the convicted felon would be released on bail.
According to Radar Online, Teresa arrived at the Pennsylvania courtroom separate from her husband's family and sat close to her attorney during the proceedings. The reality star, who was wearing a black pantsuit, "did not speak once to Joe's ailing mother, Filomena Giudice, or his brother, Peter," as stated in the report.
According to an onlooker, Joe's family hasn't been too happy with the bestselling author after she was caught vacationing in Mykonos and the Jersey Shore amid her husband's ongoing court case, something his family has reportedly referred to as "unforgivable."
The RHONJ star's husband hasn't been seen in public since March 2016 when he turned himself into federal prison after being sentenced to 41 months in prison for committing bank and wire fraud. According to the report, Joe, who wasn't present at the court hearing, showed his face in a video released by ICE's Clinton County Correctional Facility in McElhattan, Pennsylvania where he's currently being detained.
"[Joe] lost so much weight, about 80 pounds," an onlooker dished to Radar Online in reference to the video. "He looked sickly, and sad."
During the hearing, Joe's lawyer insisted that the father-of-four should be released from the custody of ICE on bond while he continues to battle a judge's October 2018 deportation order in an appeal. In court, the lawyer cited the Guerrero-Sanchez case where a federal court determined that "individuals detained for more than 180 days are entitled to a bond hearing."
Based on the fact that Joe has been in ICE custody since March, his lawyer believes he should be eligible for release. But the prosecutor sees it a little differently.
"Given [Joe's] sentence, 41 months in prison, two years of supervised release that led him to immigration custody, he is a flight risk and a danger to society," the prosecutor argued. "He has numerous interactions with police. He has a family here and there is reason to believe that he won't turn himself in to ICE custody if he is ordered deported."
Despite this argument, Joe's lawyer "promised his client's total cooperation with ICE," as stated in the report.
"He just wants to be here with his wife, brother and family," the attorney said honestly. "Law enforcement will be monitoring him, plus the media will be following his every move. So I disagree he is a flight risk."
During the hearing, Joe's mother was allegedly heard crying and eventually shouted out, "We just want him home!"
According to the report, the judge stated that he'd make a written decision on the matter at a later time.
Joe has been fighting his deportation case for an entire year and will be forced to leave the country immediately if he isn't allowed to post bond. According to a previous report, family sources have revealed that Joe explained his living conditions in the ICE detention center as "horrible."
Photo Credit: Instarimages