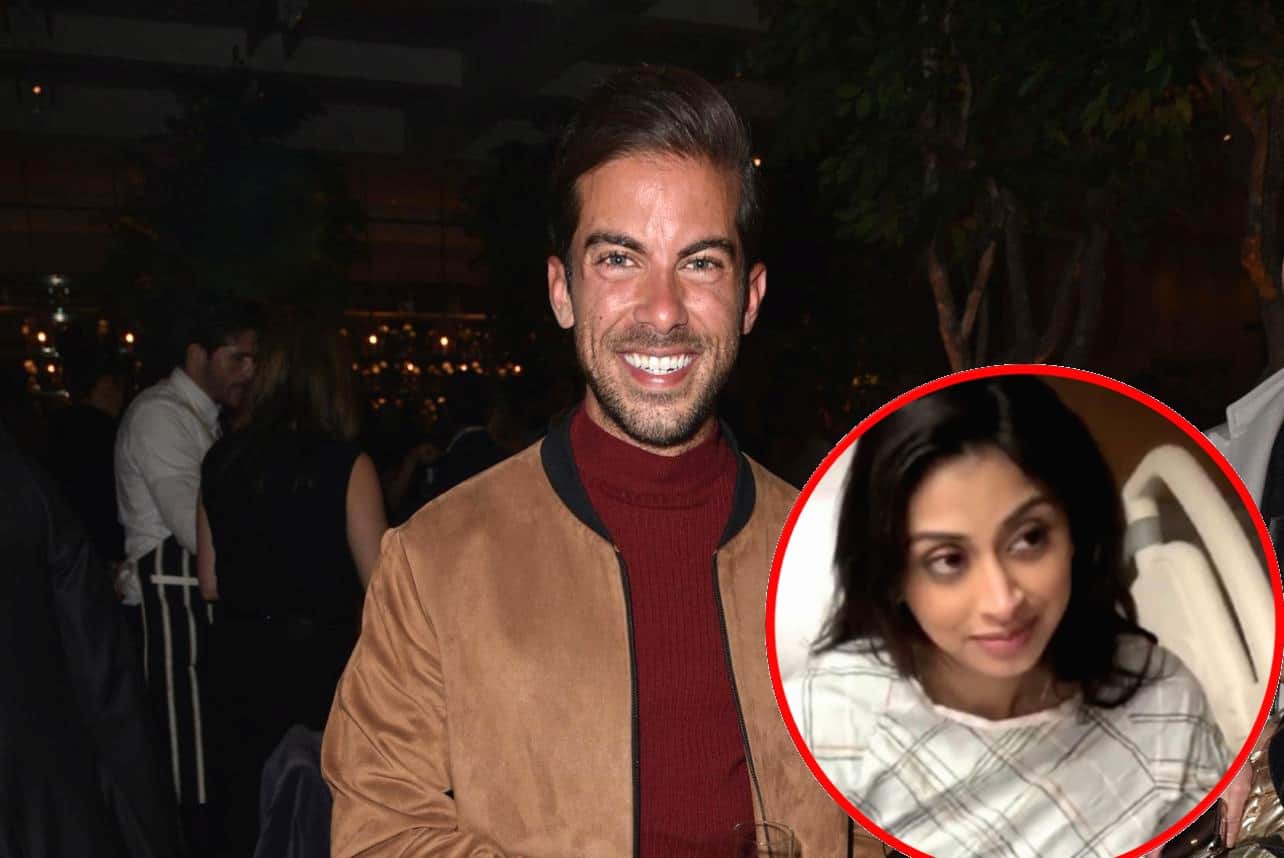 Million Dollar Listing New York star Luis D. Ortiz is finally letting viewers in on whether or not he's in a relationship with the woman who just had his baby.
In last week's heartwarming episode of MDLNY, fans were invited into the delivery room to see the fan-favorite real estate agent meet his daughter Leela for the very first time following her birth on March 8, 2019 in New York City. But even more interestingly, we were finally introduced to the baby's mother, Nikita.
"There's a girl that I've known for some time. Someone very amazing; someone very smart; someone very beautiful," Luis, 32, divulged to castmate and real estate agent Steve Gold on the show. "Someone who is going to be a co-parent with me."
The reality star went on to explain that he wasn't currently in a relationship with Nikita, at least "for now."
Fans first learned of Luis' relationship with Nikita a couple of episodes back when he revealed to cameras that he was expecting his first child. But at that time, he didn't divulge too much information and didn't even reveal the name of the woman who was carrying the baby.
"Obviously, not planned, and, you know, there's a lot more to the story, and I wish I could tell it," the successful real estate agent explained on the show. "I'm genuinely happy thinking about it, but I just want to make sure I do things right."
"I have no idea how this is gonna go, but I will love her no matter what. Like, true love," continued Luis, visibly emotional about the whole ordeal. "I don't even know what that feels like or is, but I have the feeling that I'm about to find out."
https://www.instagram.com/p/B294fiwgwu2/
While Luis has admitted he's not currently with Nikita on the show, he did reveal that having a baby has completely changed his life.
"Life has a way to surprise and you have to allow it to surprise you. It's the most beautiful thing on the planet," Luis explained. "I can't stop smiling and now I have a purpose as to why I'm working."
As fans already know, Luis has suffered from depression in the past, which resulted in his temporary absence from the hit reality show. But by the looks of it, the Bravo star seems excited about what his life now has in store for him.
Photos Credit: Michael Simon/Startraksphoto.com, Bravo