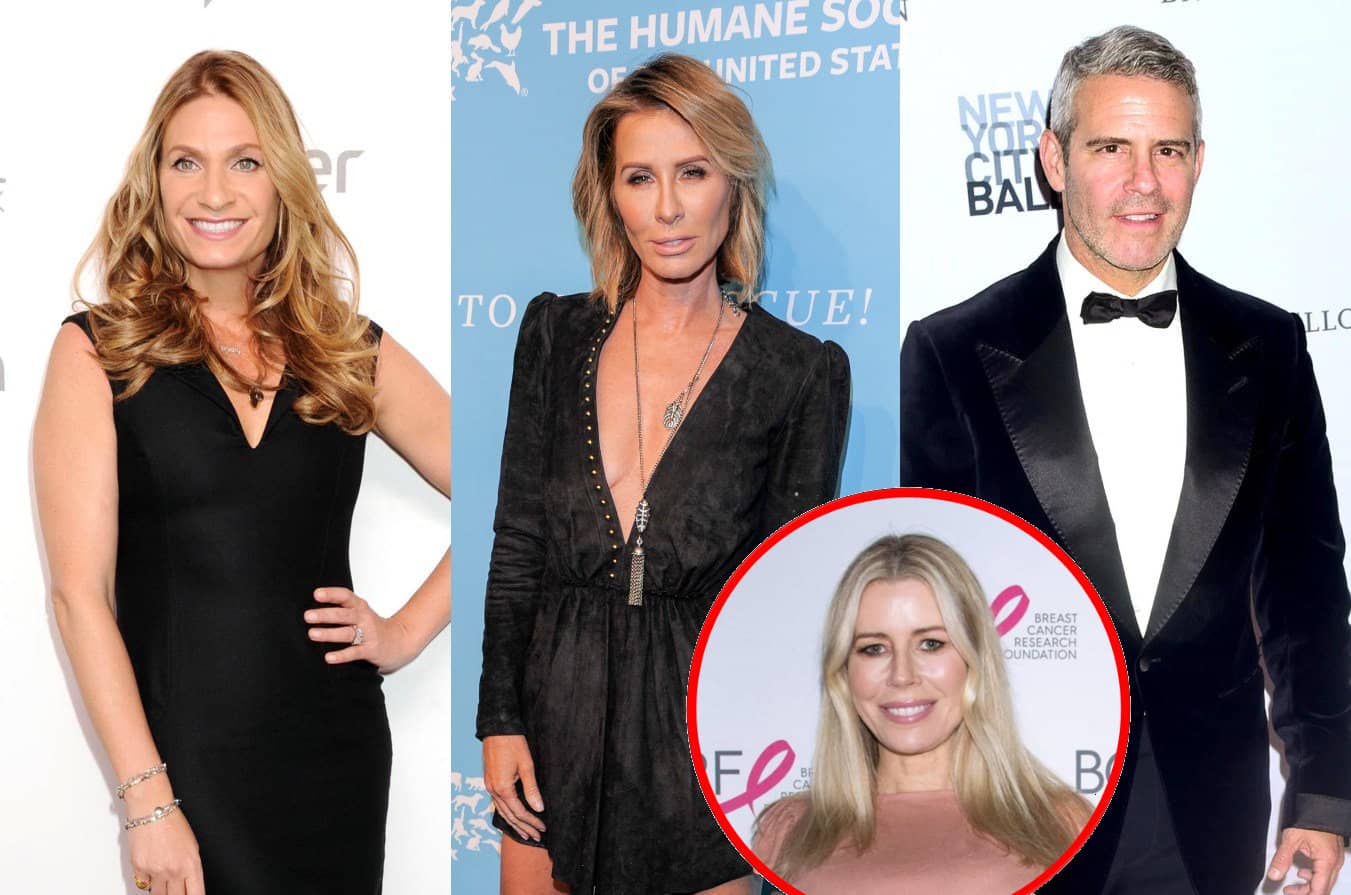 Heather Thomson appeared on Jess Rothschild and David Yontef's podcast where she weighed in on a number of hot topics pertaining to The Real Housewives of New York City, including the real reason behind Andy Cohen and Carole Radziwill's feud, before opening up about why Aviva Drescher got fired from the series.
According to Heather, who exited her full-time role on the show in 2015, the fact that Carole and Andy had a prior relationship and friendship before Carole signed on to appear on RHONY played a role in their feud.
"I think they had a difference of opinion on producing shows," Heather said on Out in the Wild of the drama between Andy and Carole.
She continued, "You have to remember, they had a relationship outside the show. Housewives don't get to comment on the editing but I think [Carole] and Andy could have offline conversations about maybe things that Carole thought they should do differently, and those didn't get anywhere and I think that was frustrating for [Carole] probably."
Heather adds that Carole's extensive knowledge of producing shows played a role in her rift with Andy as she felt the show wasn't being edited the right way. While Heather doesn't mention Carole's feud with Bethenny Frankel specifically, Carole has gone on the record stating she felt Bethenny got the best edit on the show due to favoritism by Andy and the producers.
"Carole is a producer. She has Emmys. Before she was a housewife, she worked for ABC and she produced shows and she really understands the game," Heather shared. "I think at the end of the day, some of what happened, in terms of editing, they had some differences of opinion on and therefore they had some conflicts through that."
As RHONY fans may recall, Heather and Carole joined the cast together during season five. So, it's no surprise to hear that Carole is the former co-star that Heather is closest with today.
"She always was and she always will be [my closest friend.] We really forged a true and honest friendship on that show," Heather explained.
Heather, who also promoted her Freedom Movement Retreats, then spoke of Aviva, who also joined the show during the same season as her and Carole. According to Heather, the firing of Aviva from the show after season six surprisingly had nothing to do with her infamous toss of her prosthetic leg.
"[Aviva] didn't get fired for the leg. She got fired because she was difficult as a cast member to work with," Heather shared.
"Aviva never went on any of the trips with us… So you create this dynamic and then the trips are supposed to be the big coming to a head with either fighting or making up so Aviva being such a strong player, when she would then bow out of the trips, it screwed up the dynamic," she added.
Photos Credit: Jennifer Graylock/INFphoto.com, Ron Adar/Shutterstock.com, Cindy James/ACE Pictures/INSTARimages.com, FERNANDO LUCENA/startraksphoto.com