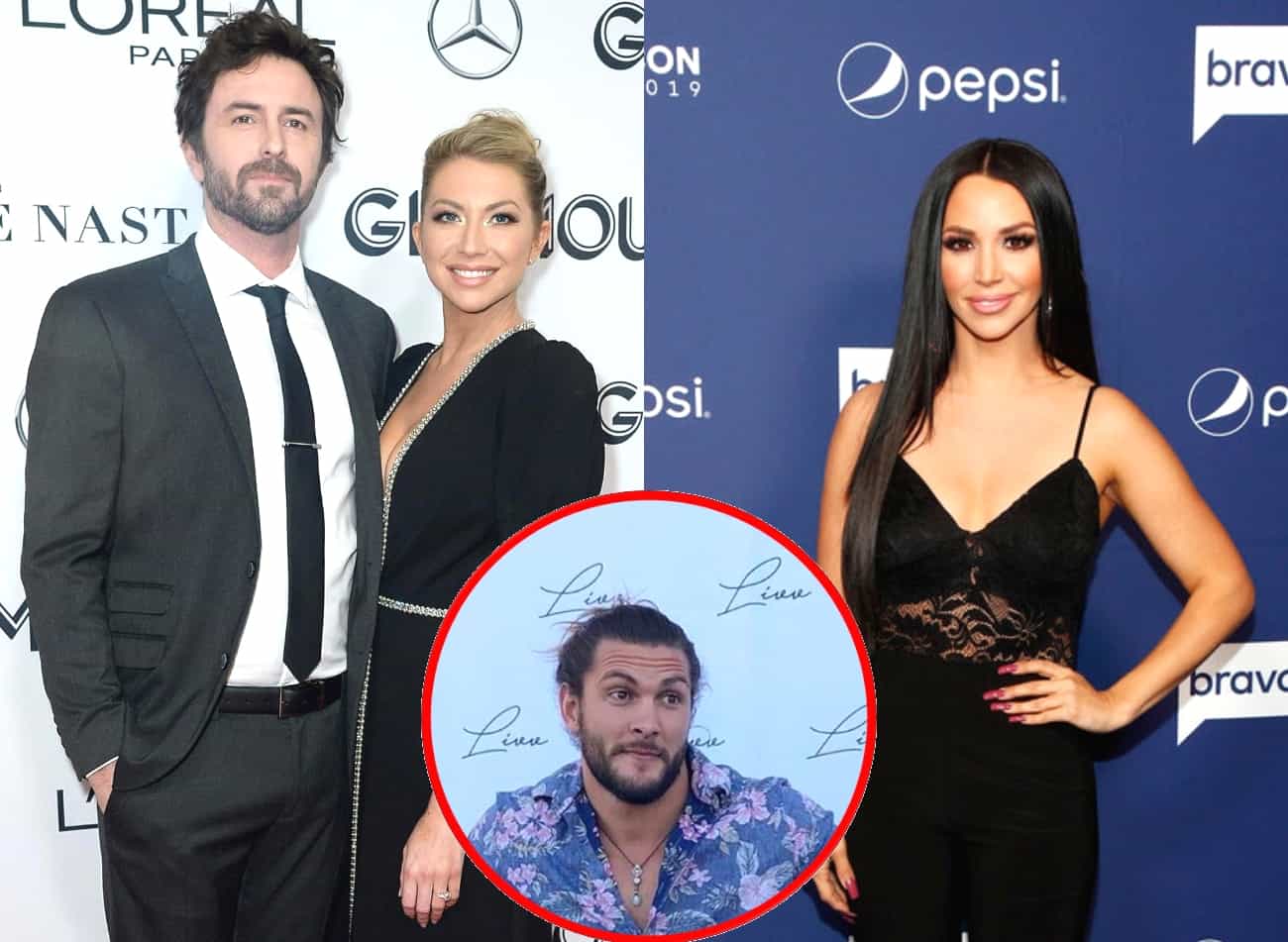 Stassi Schroeder and Beau Clark are addressing Scheana Marie's new romance with Brock Davies.
While attending BravoCon, a member of the audience revealed that they had recently witnessed Brock acting bizarrely on the set of Watch What Happens Live. The Vanderpump Rules cast members then admitted that while they both think Brock is a decent human being, they've been hearing some strange "stories" about his behavior.
"I like Brock a lot. I like him. He's a nice guy," Beau stated, according to a report from The Daily Dish.
According to the audience member, Brock appeared a bit too excited to be taking part in BravoCon as he took photos with fans during a taping of WWHL. He declared himself "Team Scheana" while wearing a pair of "strange white boots."
"In front of us, he's been very nice. But I keep hearing these stories and it's making me laugh because this is now the 17th time I've been told this information," Stassi said in response to the fan's account.
"You are literally the 17th person that's mentioned that," Beau added.
"But I met him three days ago. I think he's a really nice guy," he continued. "Scheana's lovely and she needs someone good for once. So, we hope that this sh*t works out."
Scheana and Brock's relationship was confirmed earlier this month after the couple enjoyed a romantic getaway in Bali.
While the fan sounded like they were genuinely put off by Brock's behavior, both Stassi and Beau, who got engaged in July, said they were hopeful that things between him and Scheana would work out.
"[Scheana] deserves to have it right. Hopefully he's not an a**hole. Hopefully he's not a loser. Hopefully he treats her correctly. Because she has earned a good relationship," Stassi said. "As much as I make fun of her, she earned it."
Vanderpump Rules season eight premieres January 7 at 9 p.m. on Bravo TV.
Photos Credit: Kristin Callahan/ACE PICTURES/INSTARimages.com, Astrid Stawiarz/Bravo, Instagram