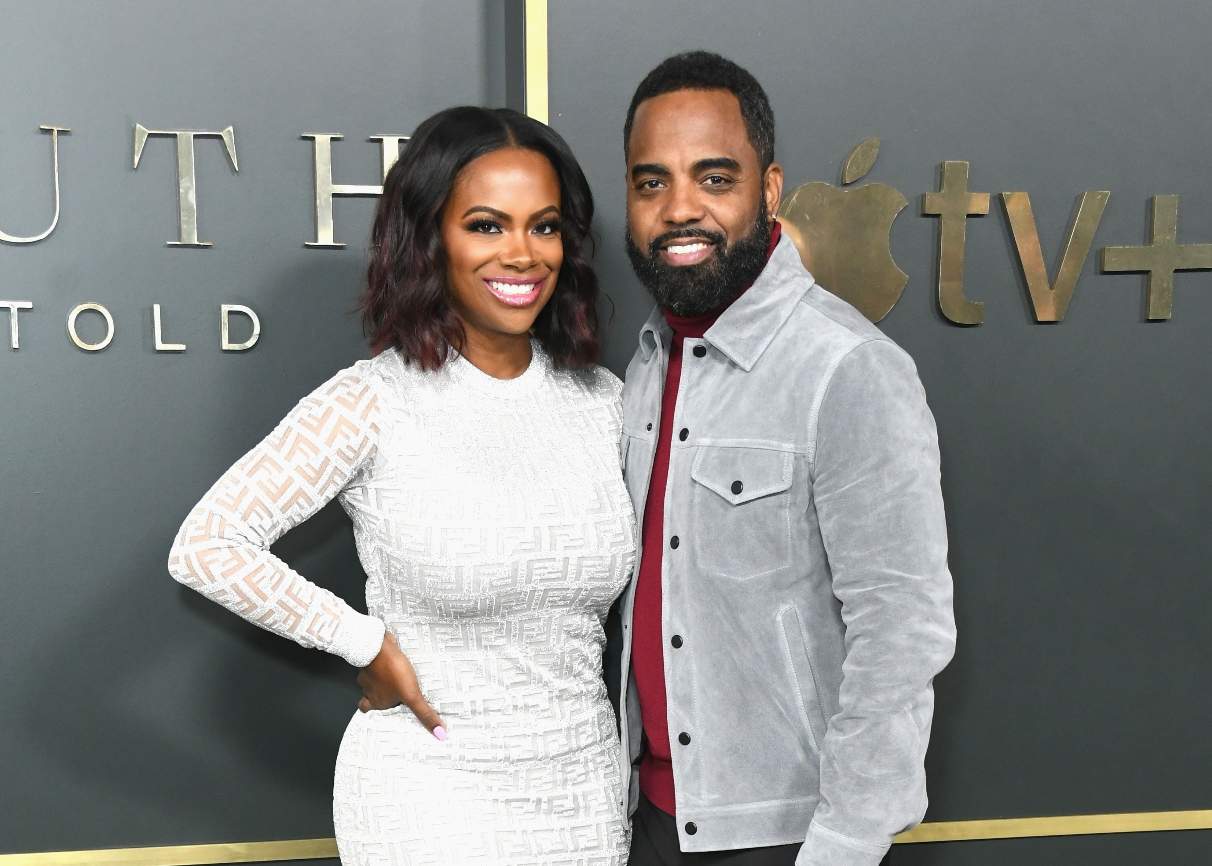 The Real Housewives of Atlanta star Kandi Burruss is confronting husband Todd Tucker about his lack of involvement after the arrival of their new baby.
Kandi and Todd welcomed their second child together via surrogate, a baby girl named Blaze Tucker, back on November 22. And apparently, things aren't going as smoothly as one would've hoped. While addressing their fans on Kandi's YouTube channel, Todd expressed feeling disconnected from his new daughter, which led Kandi to go off on him regarding his lack of commitment to the baby.
"If you want to start talking about what I've been complaining about for the last couple of days, [Todd] pissed me off," the Atlanta housewife said to the camera alongside her husband on her Kandi Koated vlog episode entitled "Kandi & Todd Baby Update" on December 2. "Like seriously, like, I tell him we need to go to counseling or something cause I do not like you right now."
Kandi then went on to explain how Todd was being "selfish" and wasn't taking responsibility for the new baby like she was.
"You know, we got a new baby, I mean, obviously, you know, when it's time to do the late-night hours, you know, he just don't try to chip in whatsoever," Kandi dished.
"Well, no, no, that's not true," Todd chimed in. "I'm asleep."
This clearly upset Kandi, leading her to bring up the fact that Todd behaved the same way with their first child together, Ace Wells.
"But once again, like he did with Ace — this is where he really pissed me off — is that he wanted to go out to the club and she ain't even a week old yet! Two nights in a row!" Kandi shouted in the vlog.
The couple then argued back in forth about how Kandi leaving for Chicago for work was different than going out for fun like what Todd was doing. But the Bravo star really began to get upset when she explained that the day after Thanksgiving, her husband went out to the club after watching a game. While there, he apparently ran into Apollo Nida, Phaedra Parks' ex-husband who recently got out of jail.
Kandi then went on to say that Todd basically stayed out all night until the sun came up, which is what really made her mad. But Todd argued that he tends to go out because Kandi isn't giving him enough attention, like when she's on her phone and the fact that she's around her family who's helping take care of the baby anyway.
"And that's the part that annoys me, is that he sees nothing wrong with what he did," Kandi went on.
The couple then went in circles about how his going out isn't showing Kandi any support while parenting their baby. But Todd clearly wasn't understanding why what he was doing was so wrong.
Kandi, who realized that they weren't going to see eye-to-eye on the subject, wrapped up the vlog by telling her fans that marriage "is forever learning and growing and trying to become better."
The couple also shares Kandi's daughter Riley Burruss, 17, and Todd's daughter Kaela Tucker, 22, both from previous marriages.
Watch new episodes of Real Housewives of Atlanta every Sunday at 8 p.m. on Bravo TV.
Photo Credit: Quinn Jeffrey/Shutterstock.com