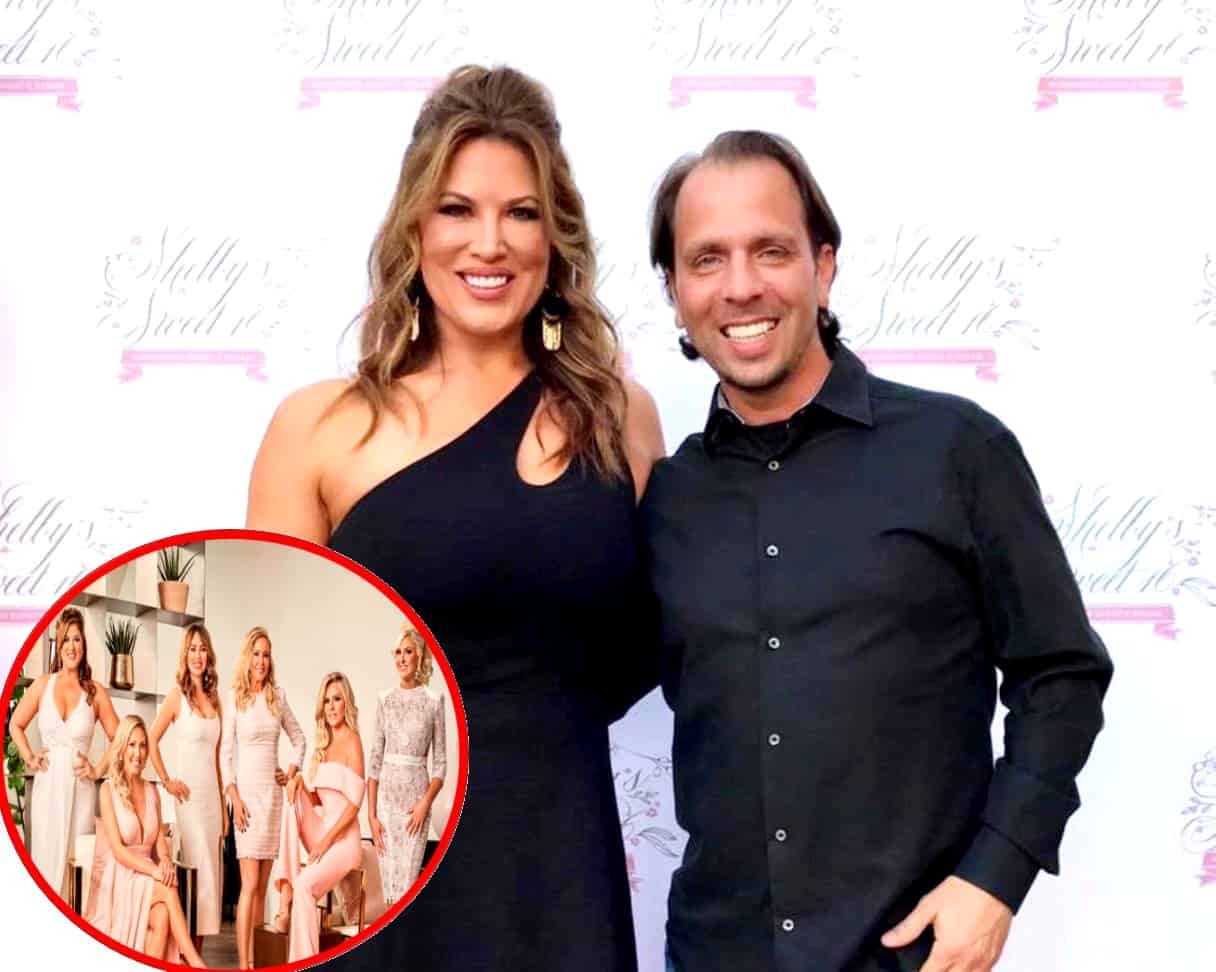 Has Emily Simpson been playing the victim when it comes to the things she's shared about her marriage to husband Shane Simpson on The Real Housewives of Orange County?
In a sneak peek at the third and final installment of the season 14 reunion, Shane is welcomed to the stage. After a number of clips were shown, host Andy Cohen asked the cast if they felt Emily was playing the victim by focusing on her husband's less-than-stellar moments on the show.
"Do you ladies think she plays the victim on TV? Are there two things happening?" Andy asked.
"I think a little bit," Tamra Judge replied.
"I think you play that side of it," Gina Kirschenheiter agreed. "And it's like, I'm not against you. I've always been in your corner, even when you've talked to me about Shane, I try to advocate or get you through it in a way that's going to be helpful for your relationship."
Throughout the 14th season of RHOC, fans watched as Emily attempted to connect with her husband on a deep level, all while he focused his attention elsewhere and made regular jokes. He even attempted to make her break her diet during a dinner date, which many found to be unsupportive. That said, when Shane took to the stage during the reunion taping, he seemed to be a very loving, appreciative husband.
Although Gina suggested Emily was presenting her marriage in an inauthentic manner, Emily insisted she was not hiding anything from her co-stars.
Also during the preview clip for Thursday night's show, after addressing Emily's dance for Shane in Las Vegas, Andy was seen asking Shane, who said she looked "beautiful" on the episode, what he loves most about his wife.
"What isn't there to love? She's smart, she's beautiful, she's a wonderful mother, [and] she helps me with my two older children," he answered. "When we got married, that was a real turning point for me… the way she stepped in and taught me how to take on that role of being married to her and raising my children and that was really important for me."
Tamra then asked Emily why she seemingly only focused on the negative aspects of her marriage on the show, stating viewers watching would have come to the conclusion that her marriage was on its last legs. According to Emily, her marriage was truly in trouble during filming.
"There were times when I feel that way and he knows that… It got to the point where I went to him and said, 'Hey, I think maybe we should get divorced.' We had that conversation," Emily admitted.
RHOC Live Viewing – This is also a live viewing thread for tonight's episode of the RHOC, so feel free to comment and chat as part three of the reunion airs at 10/9c on Bravo.
Photos Credit: Instagram, Tommy Garcia/Bravo