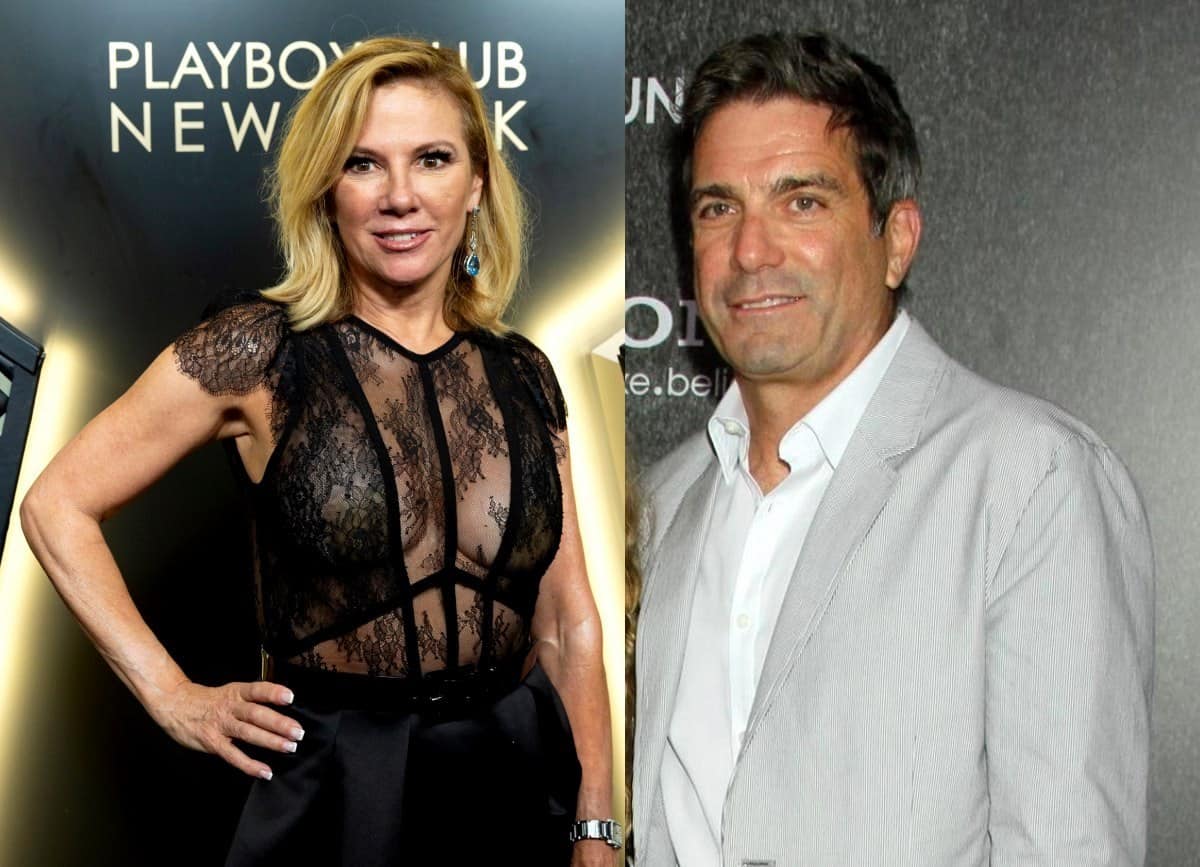 Amid the COVID-19 outbreak in the United States, our favorite Bravolebs are sharing their stories of self-isolation. Perhaps it's not as much juicy drama as we're used to, but hey, we'll take it.
A little drama is still bound to happen — after all, we have The Real Housewives of New York City's Ramona Singer.
Ramona showed she's practicing social distancing with her daughter Avery Singer and ex-husband Mario Singer in Boca Raton, Florida.
Avery took to her Instagram stories to share videos of her mom and dad, everyone looking calm and happy amidst the current pandemic sweeping the nation.
"Another family meal and you're not gonna believe who I'm with…" teased Avery.
Avery turned the camera around to show Ramona and Mario, looking cozy around the dinner table.
"Self-isolating with … Avery's dad," exclaimed Ramona.
The couple called it quits in 2014 after two decades of marriage when Mario had an affair with Kasey Dexter. Although Kasey and Mario dated on and off since then, Mario and Ramona have remained cordial and still share family moments like these.
They also had many RHONY fans (and cast members) wondering last year if they were actually getting back together — or maybe even just hooking up. Even though Ramona played it down, fans felt the chemistry between the two during last season.
"I think it's really important for women not to harbor ill will towards their exes," Ramona told Bravo.com last year. "I don't care what they do to you, especially if you share a child. And negative energy creates negative things and I got rid of all that negative energy and I forgave him and we're in a good place. We really are," she said.
Ramona also took to her Instagram page over the weekend to beg people to stay home amid fears of spreading the Coronavirus.
"This is serious, I'm not 'socially distancing' but voluntarily 'isolating' myself… do it now! before it's even more out of control," wrote Ramona on March 14.
The Real Housewives of New York season 12 returns Thursday, April 2 at 9/8c.
Photos Credit:  lev radin/Shutterstock.com, Roger Wong/INFphoto.com