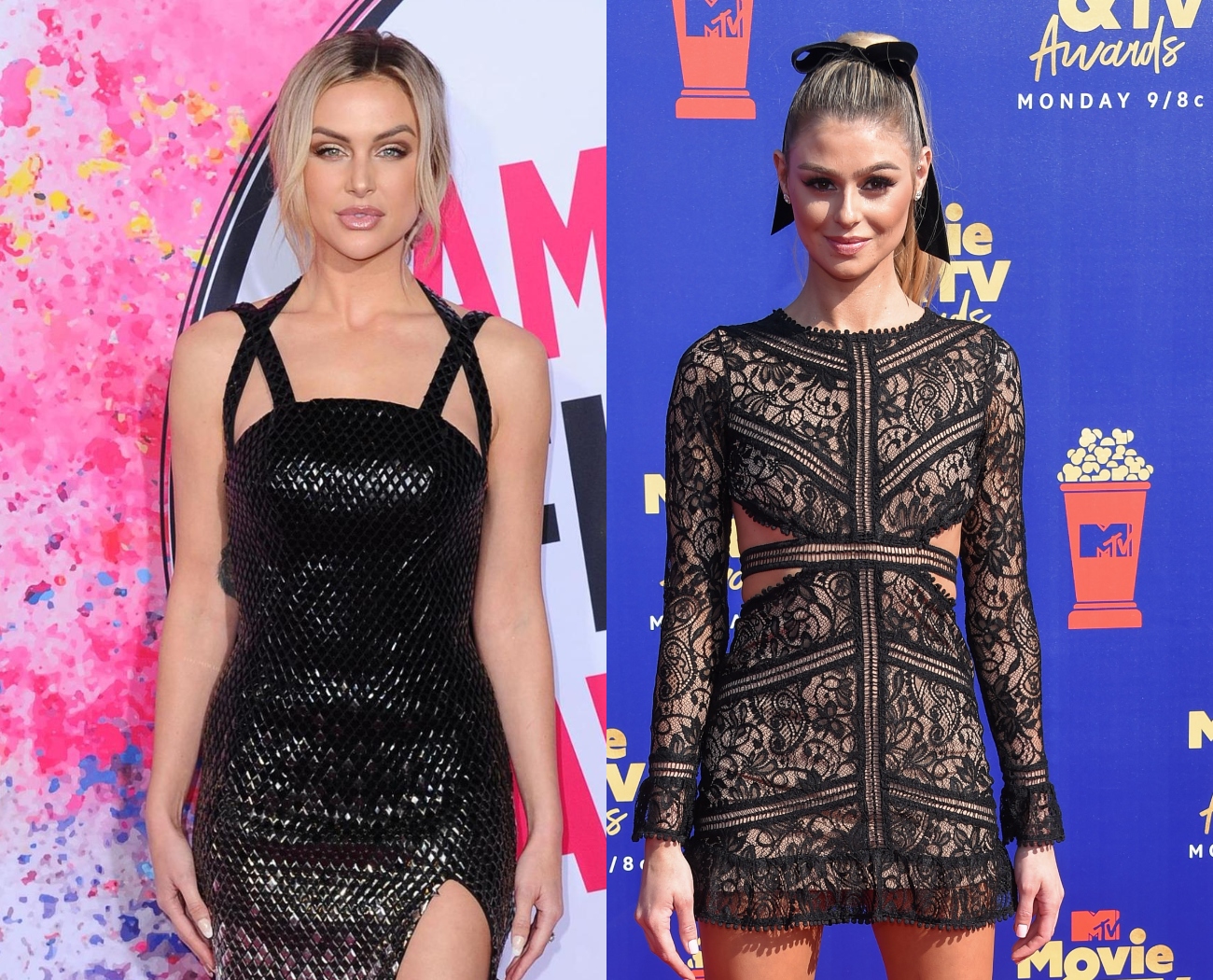 Lala Kent apologized to Raquel Leviss on Instagram ahead of Tuesday night's episode of Vanderpump Rules.
Following a number of confrontations between the two women, the latest of which took place during a girls' night with their co-stars, Lala told Raquel she was sorry for being "an a**hole" to her while also reacting to Raquel's bully allegations and suggesting their relationship was finally headed in a positive direction.
"Raquel, I'm sorry I've been an a**hole," Lala began in the caption of a photo of herself and Raquel on March 31.
Lala then acknowledged a comment Raquel made on the show in which she suggested that even if her Pump Rules co-stars didn't believe that Lala was bullying her, they could at least agree that she is a "b***h."
"If we can't all agree Lala's a bully, we can all agree she's a b***h," Raquel had said.
In response, Lala admitted she was amused by Raquel's statement.
"This had me rolling. Nice work on that bite. It's onward and upward from here, I promise," Lala wrote.
Although Lala apologized for her behavior on the latest episode of Pump Rules, a number of her fans and followers on Instagram called her out in the comments section of her post for continuing to mistreat Raquel.
"Lala why were you being so aggressive to her though? Own up to it babe," one person said.
"You are really mean to Raquel… Not necessary, nothing she says or does warrants that tone towards her," said another.
"You can be really mean, I would steer clear for sure," added a third.
Raquel has not yet commented on Lala's post or responded to any of her followers' comments.
Photos Credit:  Media Punch/INSTARimages.com, DFree/Shutterstock.com