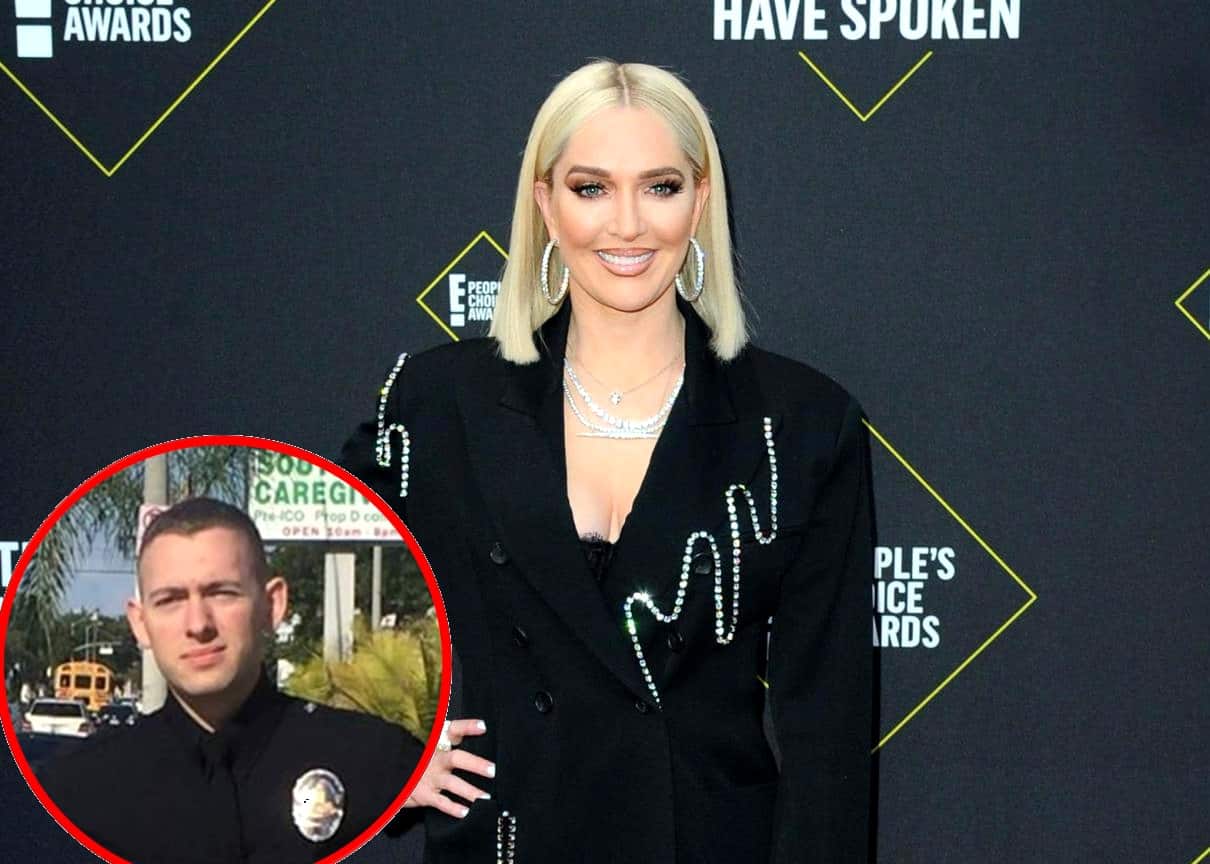 Erika Jayne is fighting back against a fan who suggested she shouldn't have supported the Black Lives Matter movement on Blackout Tuesday.
After the Real Housewives of Beverly Hills cast member posted a black image without a caption in support of raising awareness about racism and police brutality in the United States on Instagram, Erika was met with a comment about her police officer son, Tommy Zizzo, that immediately prompted her to respond.
"Your son is an officer," the fan wrote in a comment shared on the post seen below.
After seeing what the woman wrote, another fan of Erika's came to her defense.
"And I'm sure he would agree with this too," the fan suspected.
As for Erika, she got right to the point. She made it clear that her son was raised to treat everyone as equals before encouraging the woman to get off her page.
"My son was brought up NOT to be racist. His job is to protect and serve ALL not just people that have his skin color. F**k you and stay off my page," Erika demanded.
As fans of RHOBH well know, Erika is extremely protective of her son and his career, and she rarely shares photos of Tommy or mentions him on the show. That said, she did share a rare image of him on her Instagram page last month in which he was seen proudly standing on a Los Angeles street in his uniform.
After sharing the photo, Erika appeared on Radio Andy, where she gushed over her cop son and admitted that it was her "best performing post."
"I am a proud mom of my essential worker son. He's on the front lines. He's a very fine young man and I'm super proud," Erika said weeks ago. "I don't care if he's an adult and he carries a gun and a badge. At the end of the day, he's still my boy."
The Real Housewives of Beverly Hills season 10 airs Wednesdays at 9 p.m. on Bravo.
Photos Credit: Sara De Boer/startraksphoto.com, Instagram