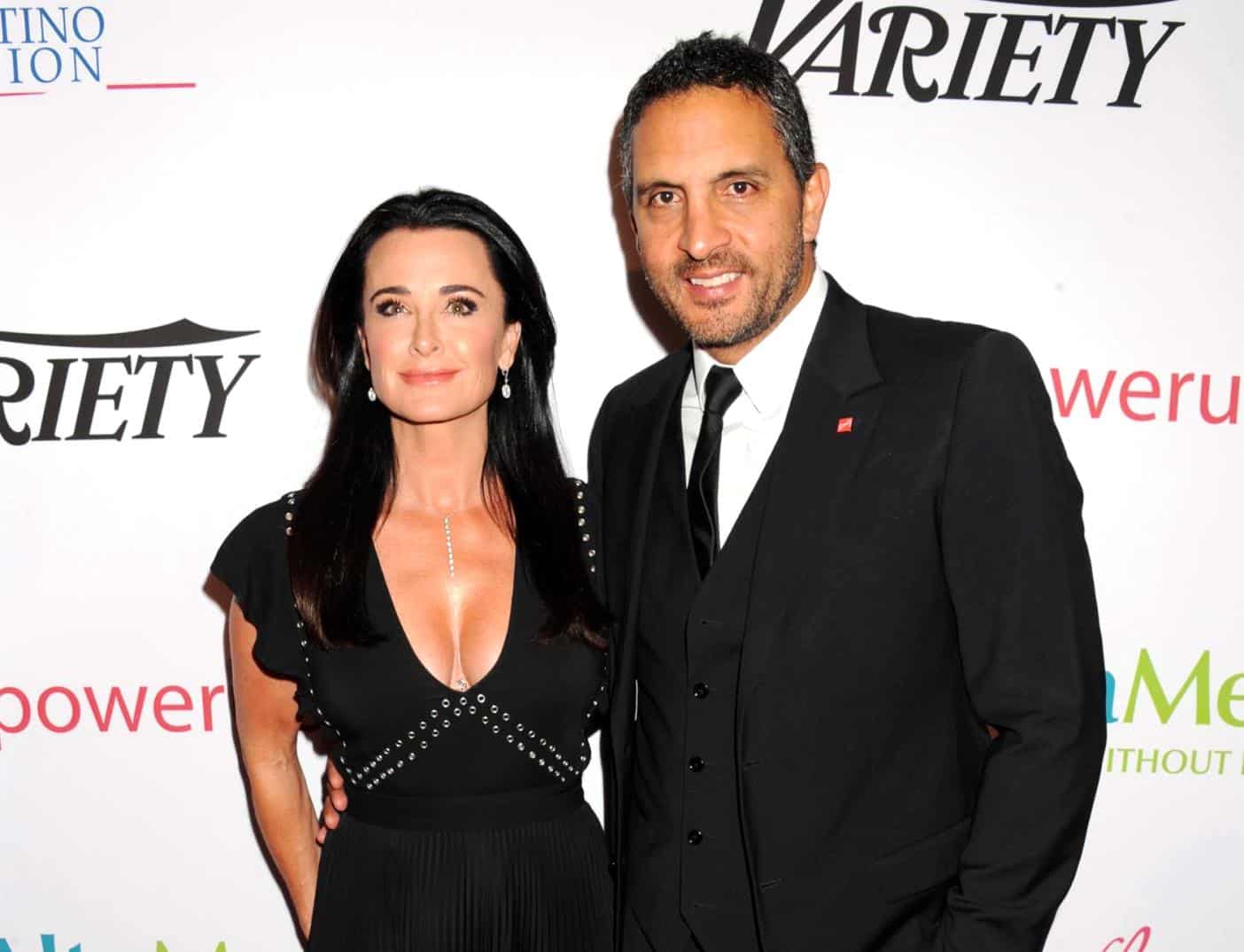 Kyle Richards and husband Mauricio Umansky are re-listing their former Bel Air home for a cheaper price —  $5.95 million, that is.
The almost half-acre property they purchased back in 2011 for a little more than $3 million was often seen on The Real Housewives of Beverly Hills. Mauricio's The Agency prides itself on selling multi-million dollar homes in Los Angeles (and beyond), but the CEO is apparently still having a bit of trouble selling off the property.
Kyle and Mauricio originally listed the 6,229-square-foot home for $6.95 million in November 2017, also making it available as a luxury rental for $50,000 a month. Toward the end of 2018, the price tag had been cut to below $6 million and $25,000 a month to rent until it was taken off the market.
The 7-bedroom, 7.5-bathroom listing, which was first reported by Variety this week, features a homey, tree-laden front yard with a welcoming brick path to the front door and manicured landscape.
The backyard — where Kyle and her party planner Glenn Schneider would plan those memorable parties — features an in-ground pool and spa plus plenty of entertaining space. The backyard also features a lit basketball court and putting green.
The white marble and black granite-tiled foyer boasts 20-foot ceilings and an elegant, lively chandelier.
The kitchen embraces the open and airy theme, with chestnut brown-stained floors, white cabinetry, and grey countertops, with a robust kitchen island.
Continuing with the white-and-gray theme is a cozy yet glamorous living room, featuring a fireplace, elegant white chairs, and a grey velvet couch.
The dining room off the kitchen features a similar rustic yet glam feel, with a whitewashed brick fireplace, semi-wingback white fabric chairs, and an alluring chandelier accessorizing the space.
The home also comes with special spaces for work and leisure, with a gym for exercise and a theater outfitted for several people to recline and watch movies on the big screen.
The master suite is definitely the cherry on top of the lavish home, with a sitting area with a fireplace, plenty of light coming through the massive windows, a private terrace, two walk-in closets, and an expansive marble bathroom with a large tub and shower space.
The home, which features a total of 7 bedrooms, offers a variety of guest bedrooms in addition to the master.
Kyle and Mauricio first listed this home weeks after purchasing their current Encino home in October 2017 for $8.25 Million. That home is 10,600 square feet and boasts seven bedrooms plus eight bathrooms. You can see photos of their beautiful Encino home here.
The RHOBH airs Wednesday nights on Bravo at 9/8c.
Photos Credit: Jennifer Graylock/INFphoto