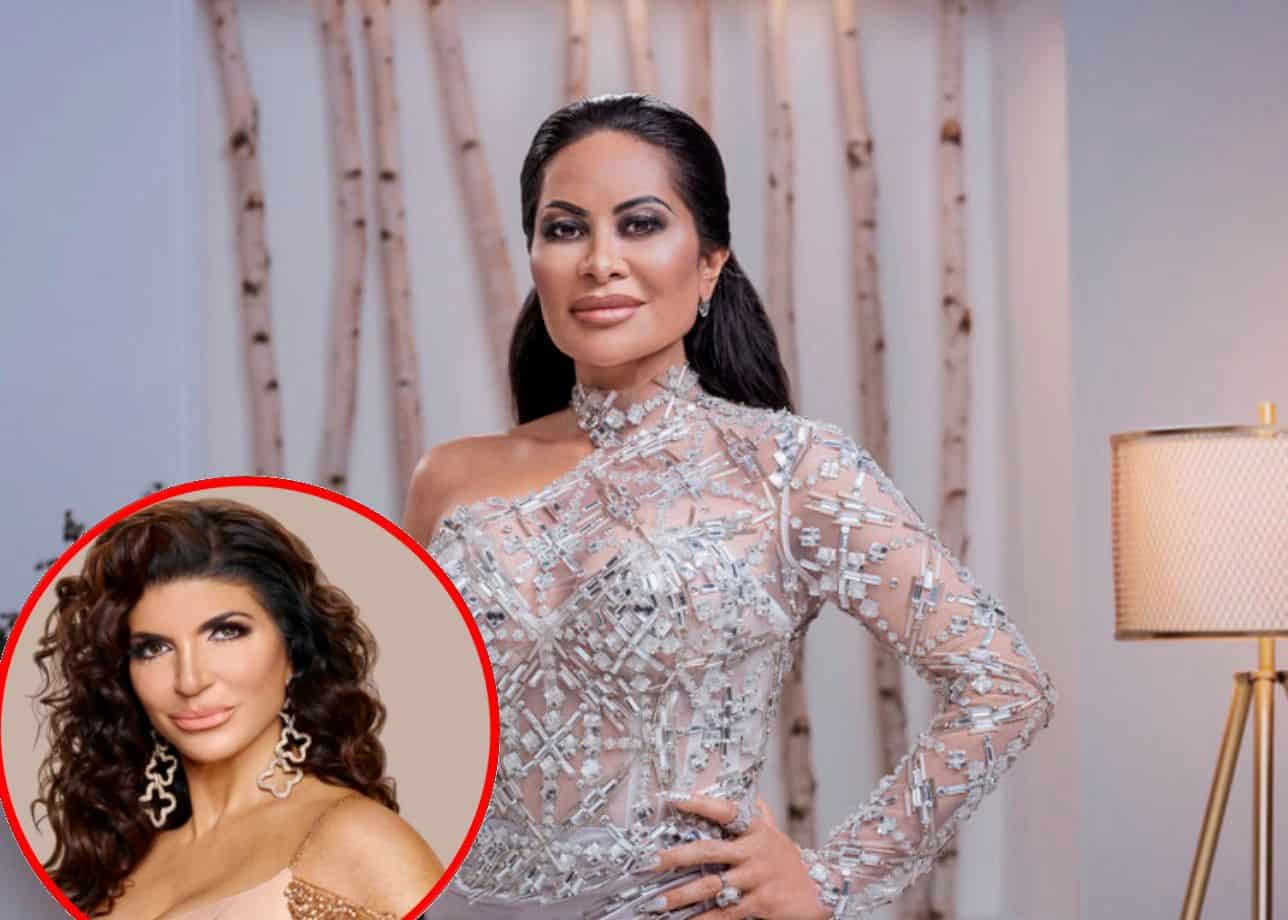 Jen Shah's interviews and social media posts are coming back to haunt her in a big way.
The Real Housewives of Salt Lake City star was arrested on Tuesday morning and charged with conspiracy to commit wire fraud and money laundering after allegedly running a nationwide telemarketing scheme that defrauded hundreds of people over a nine-year period. Her assistant, Stuart Smith, was also arrested and hit with the same charges, and authorities claim they were co-conspirators.
Prior to her arrest, fans had been questioning how the reality star could live such an extravagant lifestyle because her husband is an assistant college football coach and she never clearly explained what she did for work. However, in November, Jen was asked, "where is all this money coming from," in an interview, and her response was telling.
"It's funny because a lot of the ladies are like, 'Oh my gosh, where does Jen get all her money,'" she said on Housewives Nightcap. "And I think part of it is a lot of the ladies here in Utah are like, 'Oh my gosh, how does the Brown girl and the Black husband have all this money?' You know what I mean? They're like, that's weird. No, it's not weird."
She continued, "But I own three different marketing companies, and we do lead generation, data monetization, so it's customer acquisition. The best way to describe it is I'm like the Wizard of Oz. I'm, like, the one behind the curtain that nobody knows exists, but I'm the one making everything happen. So, when ads are popping up, and you're like, 'How the hell do they know I'm shopping at Neiman Marcus,' that's me."
It is true that she was the one "behind the curtain" because authorities say her name was not listed on any of the businesses.
Jen, 43, appeared before US Judge Dustin Pead on Tuesday afternoon in federal court, but was released without bond according to CNN. However, Judge Pead is prohibiting her from engaging in any telemarketing while out on release, and she's not allowed to leave the state of Utah. She is also not allowed to move more than $10,000 out of any of her personal bank accounts unless she's granted permission to do so.
Of course, Jen is not the first Housewife to be indicted on such serious charges as Real Housewives of New Jersey star Teresa Giudice was actually convicted of fraud in 2014 and served just under a year in prison.
Coincidentally, in September 2020, Jen compared herself to Teresa in a tweet which certainly hasn't aged well.
"Teresa walked, so I could run," Jen wrote, along with a crying while laughing emoji.
Just like Teresa, Jen has also flaunted her lifestyle on national television, which clearly hasn't worked out well for either of them.
"Shah and Smith flaunted their lavish lifestyle to the public as a symbol of their 'success,'" the special agent in charge of Jen and Stuart's investigation said in a statement. "In reality, they allegedly built their opulent lifestyle at the expense of vulnerable, often elderly, working-class people."
Jen is set to virtually appear for a hearing in US District Court on Wednesday afternoon. The reality star is facing up to 30 years in prison.
Photos Credit: Bravo