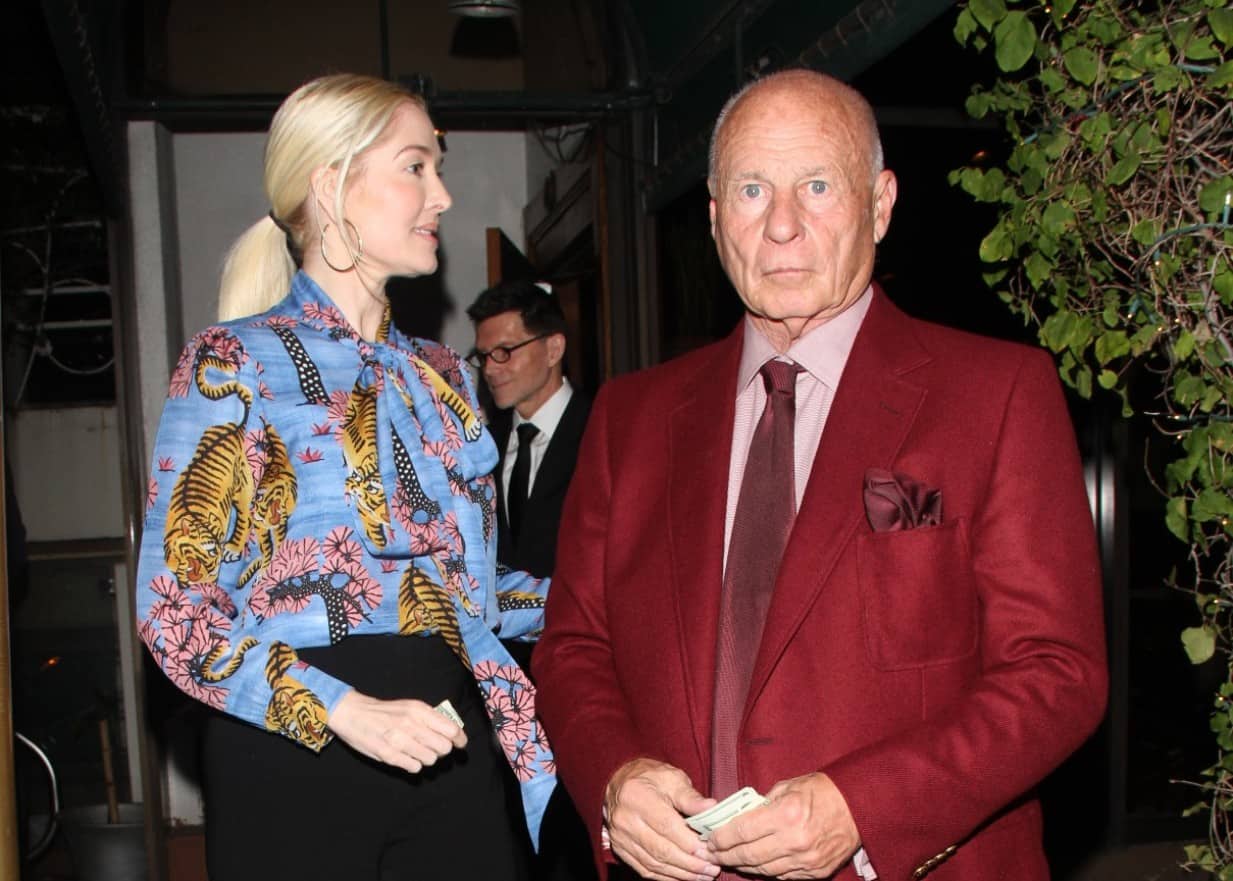 Erika Jayne's estranged husband, Thomas Girardi, has officially been disbarred.
Though it was unlikely that the Real Housewives of Beverly Hills star's 82-year-old husband would ever practice law again, a Central District of California judge has made it official.
According to court documents obtained by PEOPLE, this is a federal ruling, and Thomas did not contest. Podcaster Emily D. Baker reports that a state disbarment is still pending.
As fans well know, Thomas' brother, Robert Girardi, was designated as his older brother's permanent conservator back in July after Thomas was diagnosed with dementia and late-onset Alzheimer's disease. Prior to the ruling, Thomas made it clear that he was not in agreement with the conservatorship.
"Obviously, I disagree with the conservatorship altogether," he told a judge in February before stating he had nothing else to say to the court at the time.
Erika filed for divorce from Thomas in November after more than 20 years of marriage, and then just days later, Thomas was accused of embezzling millions of dollars from his former clients in order to maintain his and the reality star's lavish lifestyle.
Though Erika has maintained that she wasn't aware of her ex's alleged misdeeds, she has seemingly suggested on the show that his health may have played a role in any bad decisions he's made in recent years.
"I think what has happened to Tom here is that he's not mentally capable, and he's in sole control of his firm. And I think that it got away from him," Erika told her co-stars.
She added, "I think that we're dealing with a man who is [at a] diminished capacity in control, and not doing the right thing. Because if he stole the money, I'd like to know where it is. You know, that's the truth."
The "Xxpen$ive" singer also told her co-stars about a scary car accident that Thomas had in 2017. If fans recall, she explained that she found him "unconscious for 12 hours" after he allegedly drove off a cliff near their Pasadena home. However, Los Angeles Times writer Matt Hamilton recently confirmed that the local police department has no record that the alleged accident ever took place.