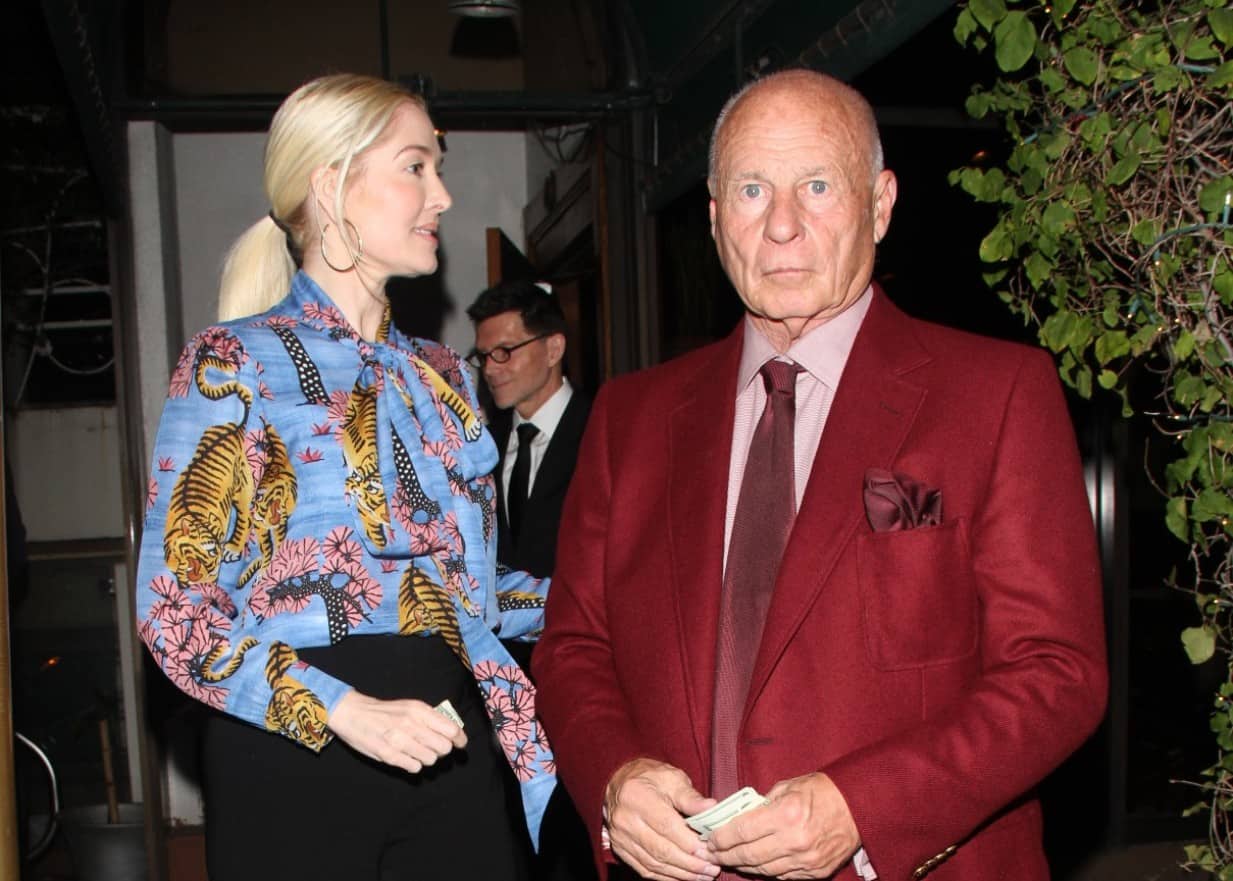 Thomas Girardi is breaking his silence for the first time in months, and it's to say he is not in agreement with his current conservatorship.
As Erika Jayne confirmed their divorce for the first time on The Real Housewives of Beverly Hills on Wednesday night, the once-famed attorney attended a virtual court hearing, where he spoke of plans to put an end to the conservatorship that put his brother, Robert Girardi, in control of his estate and finances.
"Obviously, I disagree with the conservatorship altogether," Thomas told a judge, as reported by Us Weekly.
"I think that we should put together the reasons why the conservatorship should be dissolved, and then we'll address it, address the court," he continued. "Right now, I have nothing to say to the court."
In November of last year, after Erika filed for divorce, the estranged couple was hit with multiple lawsuits, one of which accused them of embezzling $2 million from widows and orphans of plane crash victims.
Amid the legal drama, one of Thomas' attorneys confirmed he had been hospitalized with a "serious illness" in December 2020. Then, months later, it was revealed that Thomas had been diagnosed with late-onset Alzheimer's and dementia.
While Thomas attempted to put an end to his brother's control over his estate on Wednesday, the judge assigned to his case ruled against Thomas and chose to keep his brother in control of his health, healthcare, daily dealings, estate, and finances.
Throughout the 11th season of RHOBH, Erika maintained that she "did not" have any warning in regard to the many lawsuits brought against herself and her estranged husband, and she also said she intended to remain married to Thomas until the day he died.
"Erika was completely unaware of the very serious allegations that were being made against Tom in court," a source told Us Weekly in December 2020. "Tom always handled all of the finances and that was how they handled things. Erika feels betrayed by Tom because she completely trusted him."
News of Thomas' first post-conservatorship statements come just days after a judge ruled that attorney Ronald Richards would be allowed to investigate possible transfers Thomas made to Erika in an effort to hide his assets from his many creditors and other debtors.
The Real Housewives of Beverly Hills season 11 airs Wednesdays at 8/7c on Bravo.