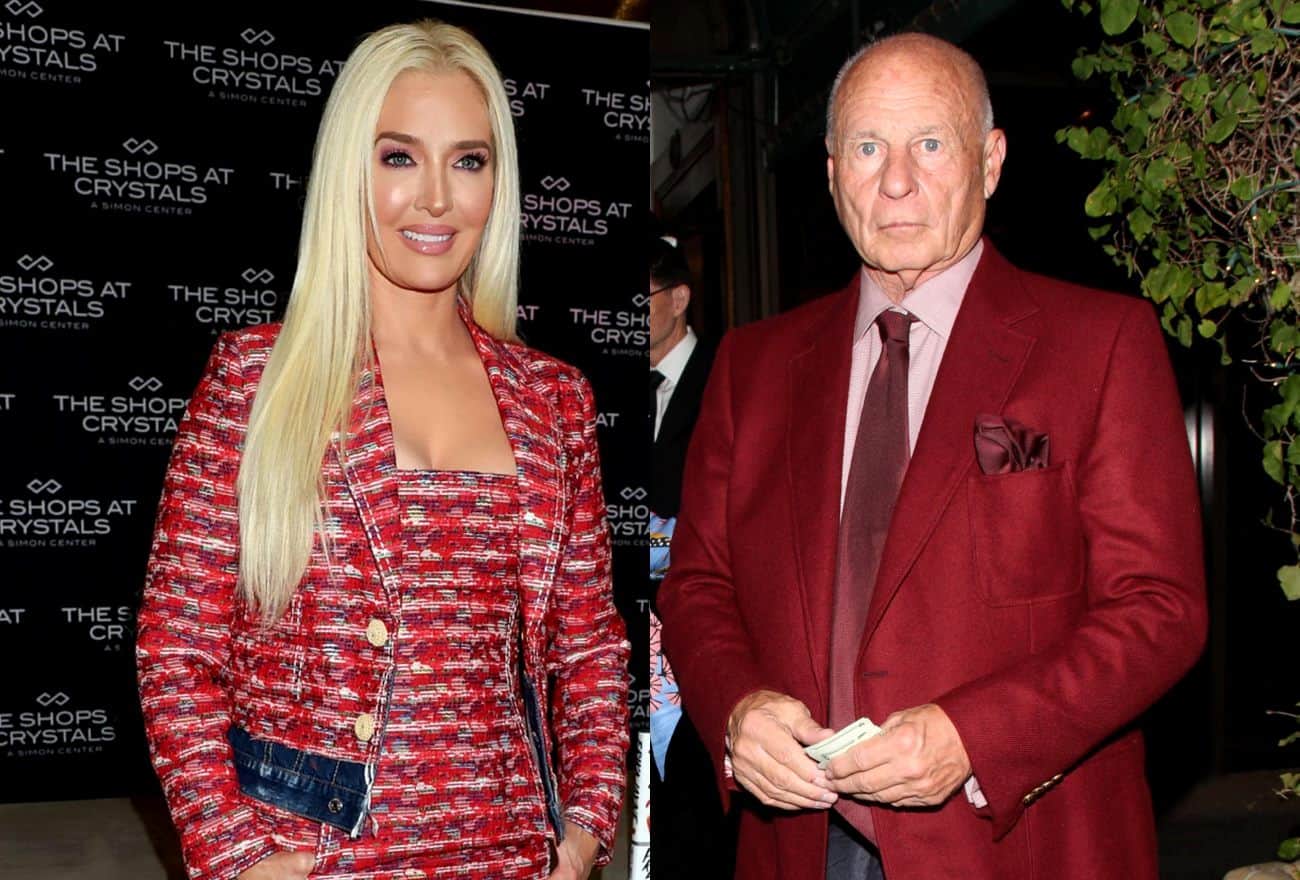 Erika Jayne's estranged husband, Thomas Girardi, is facing two new lawsuits amid news of a secret hospitalization for a "serious illness."
After the Real Housewives of Beverly Hills star filed for divorce amid Thomas' ongoing legal drama, the latest of which included a $2 million embezzlement case, Thomas has again been targeted with claims of non-payment and fraud as an apparent secret hospitalization is exposed.
On December 14, TMZ revealed that Robert Keese, Thomas' partner in his law firm, Girardi Keese, accused Thomas of owing him $506,000 for the use of his name.
In Robert's case against him, it was revealed that Thomas allegedly made a number of payments to Robert but stopped before his balance was paid off.
In the second lawsuit, Thomas' partners in a venture called 1126 Wilshire requested their partnership with Thomas be dissolved and accused Thomas of fraudulently encumbering property the partnership owns that is worth an estimated $7.5 million.
According to a second report from Us Weekly, Keith Griffin, one of Thomas' firm's attorneys, said in court on Monday that the former RHOBH husband was "unavailable in recent weeks due to a serious illness that caused him to be hospitalized for which he sought treatment."
As the case in which Thomas was accused of embezzling "at least $2 million in client funds that were due to the families of those killed in the crash of a Boeing jet in Indonesia" in 2018 was discussed, it was noted that Thomas had allegedly "couched everything" related to the case over the summer due to the illness.
Although Thomas' mysterious illness has yet to be identified, it was revealed in court that he was away from his firm for several weeks because of it and also noted that the cause of families of the crash victims not being paid in full was the hospitalization.
Thomas's attorneys also questioned his mental competency in court yesterday, claiming the 81-year-old award-winning attorney didn't appear to understand the nature or gravity of the current situation and pushing for him to undergo a mental examination.
However, the lawyers suing Thomas from Edelson PC pushed back against those claims as they told the judge that Thomas' claims of mental incompetence were a "sham."
For the time being, it doesn't appear the federal judge in the case was buying any of the 'incompetency' claims. The judge raised the issue of a potential disbarment for Thomas and stated Thomas would be referred to prosecutors for a criminal investigation.
Photos Credit: PA Images/INSTARimages.com, SURQ/BACKGRID