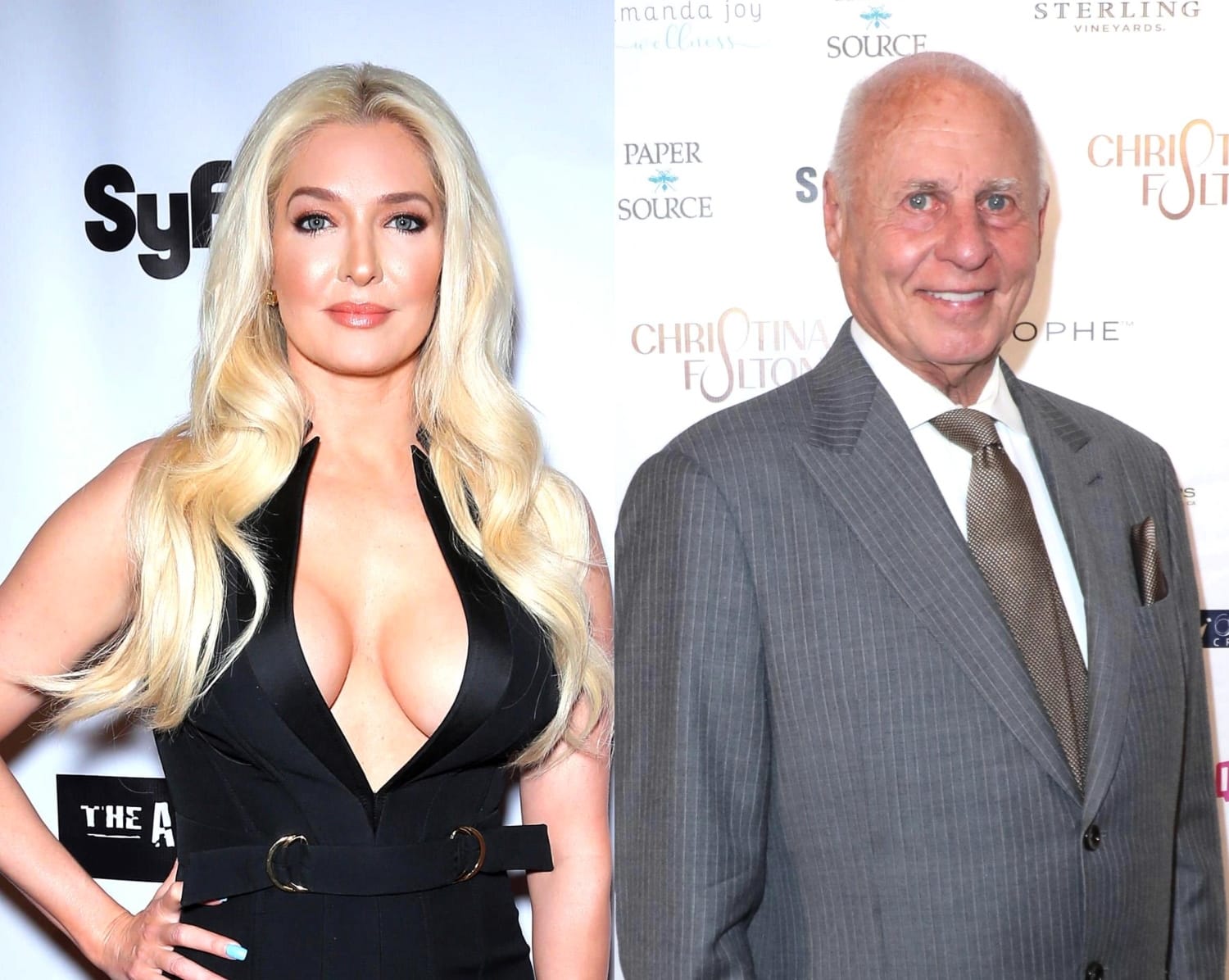 Erika Jayne's story regarding estranged husband Thomas Girardi's 2017 car crash is under fire.
After she was seen telling Kyle Richards that Thomas broke his ankle and was "unconscious for 12 hours" after driving off a cliff on The Real Housewives of Beverly Hills, L.A. Times writer Matt Hamilton has confirmed that Pasadena Police have no record of any such accident.
"I have asked the Pasadena Police Department about any car crash in its vicinity within the timeframe in which it was reported on TMZ and discussed in the show and they don't have any evidence of this crash," Matt revealed on the Reality Life With Kate Casey podcast.
According to Matt, who, along with Harriet Ryan, wrote the L.A. Times article that's been discussed on recent episodes of RHOBH, "The Legal Titan And The 'Real Housewife': The Rise And Fall Of Tom Girardi And Erika Jayne," the many accounts about what happened to Tom are "confusing."
"There are actually so many different variations of it in terms of, there's a cliff and he's unconscious but he only hurt his ankle. It's very confusing to me," he admitted.
As for Harriet, who also spoke to Kate Casey, she doesn't understand why police weren't called, especially considering the seriousness of the alleged crash.
"We've been hearing about this for six months, eight months and trying to look for public records on it but the Tom loyalists will always [tell] you that he was supposedly found in his backyard — or someone else's backyard — sitting on a lawn chair, completely out of it. It's a very gripping story. I mean, did they literally, did no one call the police at all?" she wondered.
After pointing out that there are certain laws in Los Angeles about reporting accidents to police, Matt suspected that Erika's story may have been fabricated in an effort to push the narrative that Thomas' supposed mental decline was what led to his current legal scandal.
"I don't want to make of it except that it's something that people like to bring up as this external event that led to Tom's downfall and not what the court records show, which is Tom has been accused of misappropriation and misconduct for years and years and years. And I think that is harder to face if you have tethered yourself and your career to Tom Girardi, champion of justice. If you are on Team Tom, it's very hard to extricate yourself so that, to me, seems to be what's behind the car crash narrative," he shared.
On the show, Erika told her castmates that Thomas suffered a head injury, as well as a broken clavicle, before admitting that she wasn't initially concerned about Thomas' whereabout because she assumed he was with some other woman.
The Real Housewives of Beverly Hills season 11 airs Wednesdays at 8/7c on Bravo.