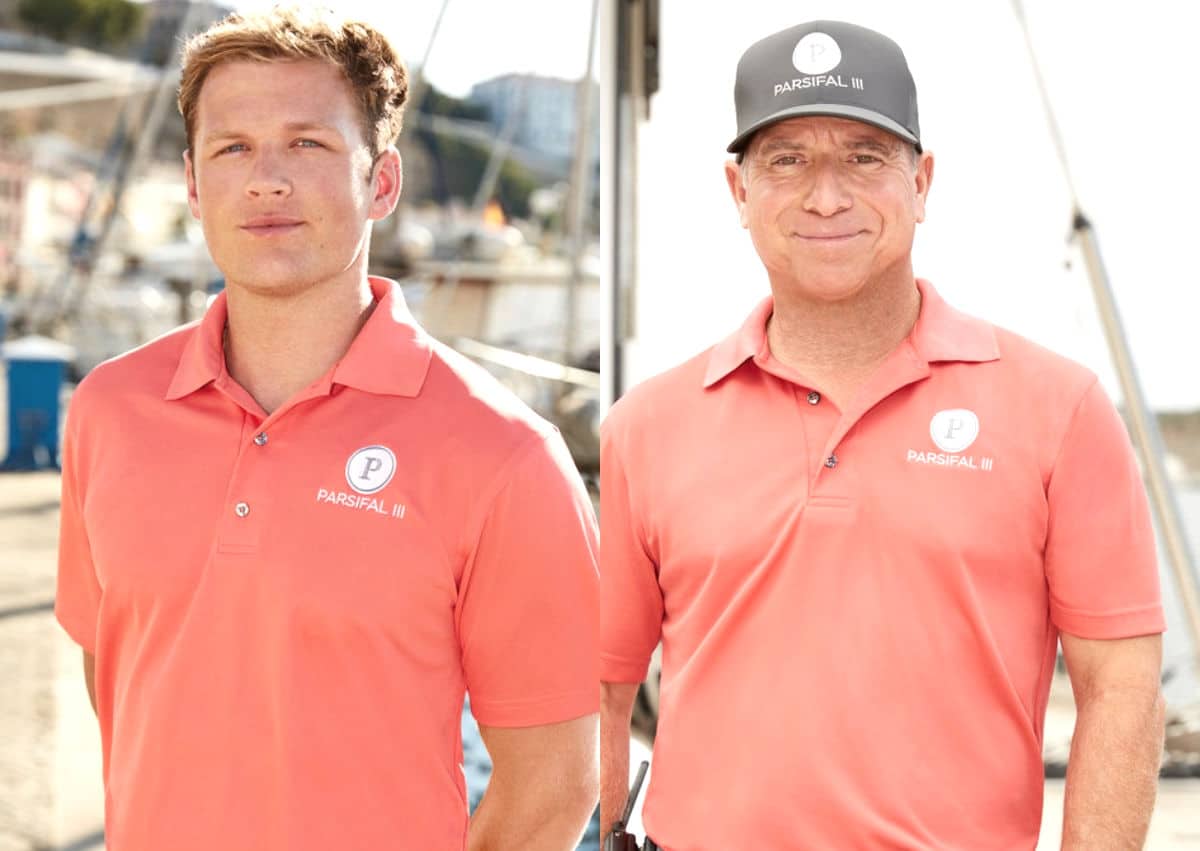 On the season three premiere of Below Deck Sailing Yacht, Tom Pearson got wildly intoxicated with his crew members and then stumbled into his bed.
Unfortunately, Tom shared a room with his boss, Captain Glenn Shephard. Late in the night, Tom drunkenly informed him that he wasn't feeling so hot (and then vomited in the bathroom). The next day, a rumor was swirling that he puked on his sleeping boss.
In an interview with Metro.co.uk, the deckhand clarified he did not vomit on the captain.
"No! Everyone made out like I was sick on him," he explained. "I had to ask [him], 'I wasn't sick on you was I?' He was like, 'No, no, just in the bathroom'. It was a mess. But no, I definitely 150% did not throw up on Captain Glenn."
He went on to say, "Please get the message out to Andy [Cohen, reunion host]. Because that's what everyone's thinking."
Tom also mentioned the "embarrassment" he felt when he woke up the next day.
"Obviously now I can look back and laugh, but I can take you back to the time and I can put myself in my head then," he said. "When I get drunk, I don't remember anything. It's so bad. I just blackout and it's not every now and again, it's all the time."
The star also revealed: "I woke up and I just remember being like, 'Why am I in the crew mess?'. No idea what happened. I just remember all the lights coming on, and then obviously the camera spun around and looked at me. Instantly I knew, going back into my cabin… I was just so embarrassed."
Tom continued, "You've just come onto a national television programme, you're trying to make a good impression for these people. I know Glenn from watching him on the telly and he is my roommate . . . Everything that you think you're going to come on and do – and then to mess it up like that."
"It's just so me," he said.
Photos Credit: Laurent Basset/Bravo