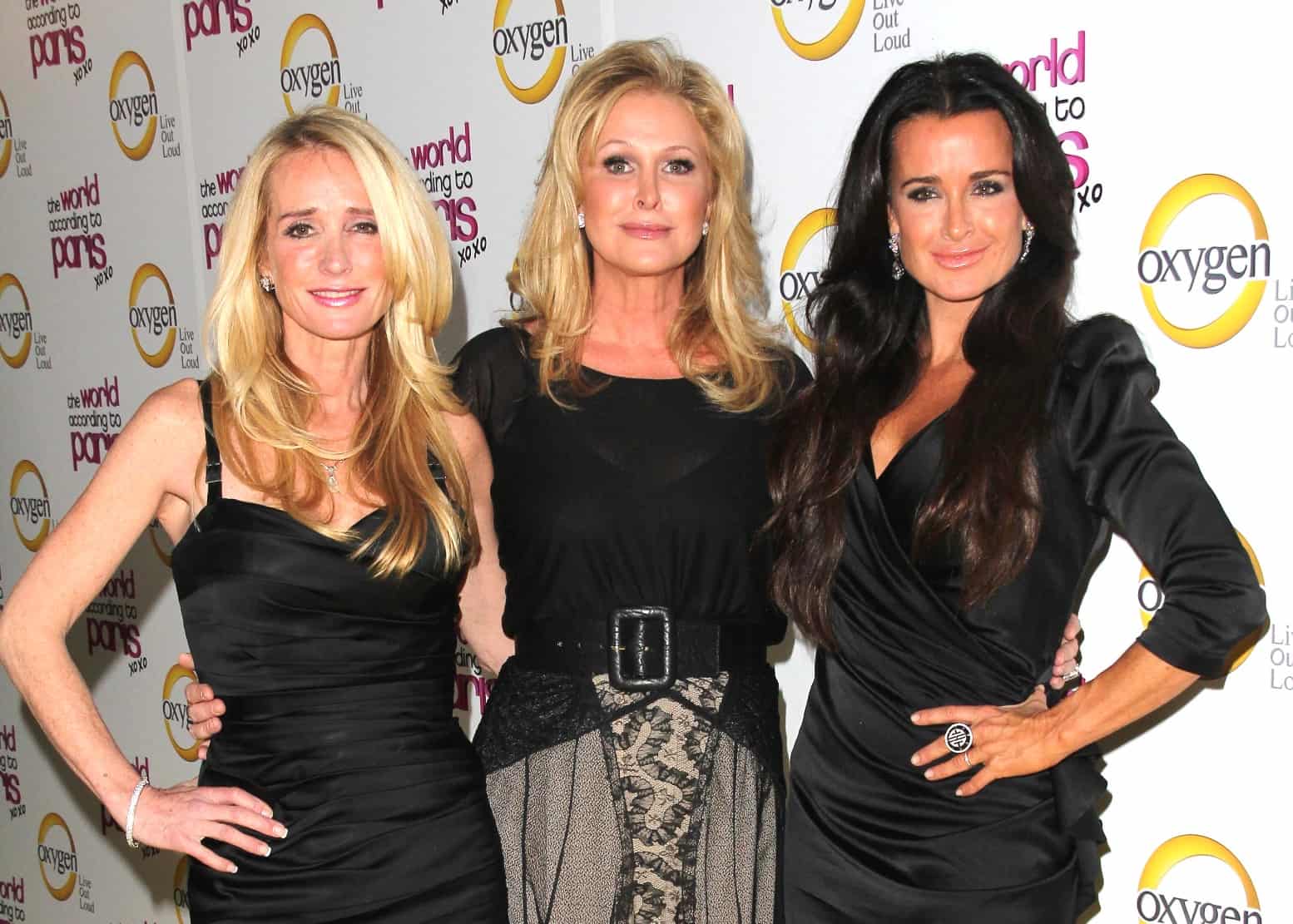 Another party, another one of the Richards sisters missing in action.
Further fueling rumors that RHOBH's Kim Richards, Kyle Richards, and Kathy Hilton are feuding once again, Kyle's daughter Farrah Aldjufrie posted a video of her famous family having a casual weekend get-together with one member MIA.
Kyle and Kim were there along with Farrah's famous cousin Nicky Hilton, but noticeably absent is Nicky's mother and Kim and Kyle's sister, Kathy.
Farrah captioned the video, "On a rare Saturday a couple of weekends ago ALMOST the whole family got together just to hang and we had the best day… It's the little moments for me."
Kyle responded in the comments section, "Such a beautiful day."
This new video comes on the heels of Kim and Kyle skipping out on Kathy's recent 63rd birthday party.
Kyle stated that she could not attend due to "filming." Not sure what she's filming since The Real Housewives of Beverly Hills season 12 filming has already wrapped.
Kim said her absence was due to a commitment to one of her daughters.
It's not a stretch to believe the sisters are not seeing eye to eye these days. First, Kathy held up filming RHOBH allegedly asking for more money. Then there was a much-anticipated trip to Aspen with the cast where she reached out to her husband on Instagram to say "Get me out here." There was also the alleged white privilege comment she made to a DJ who wouldn't play her favorite Michael Jackson song.
Kyle also said that we won't be seeing as much of Kathy on the upcoming RHOBH season as she was busy with planning daughter Paris Hilton's wedding.
It seems Kathy's been skipping a lot of events involving her sisters and the rest of the cast. She also missed the RHOBH season 12 wrap party to attend a Donald Trump event, which she was called out for by Lisa Rinna.
Something tells me this season may be Kathy's last.
The Real Housewives of Beverly Hills season 12 is set to premiere sometime in the spring of this year.