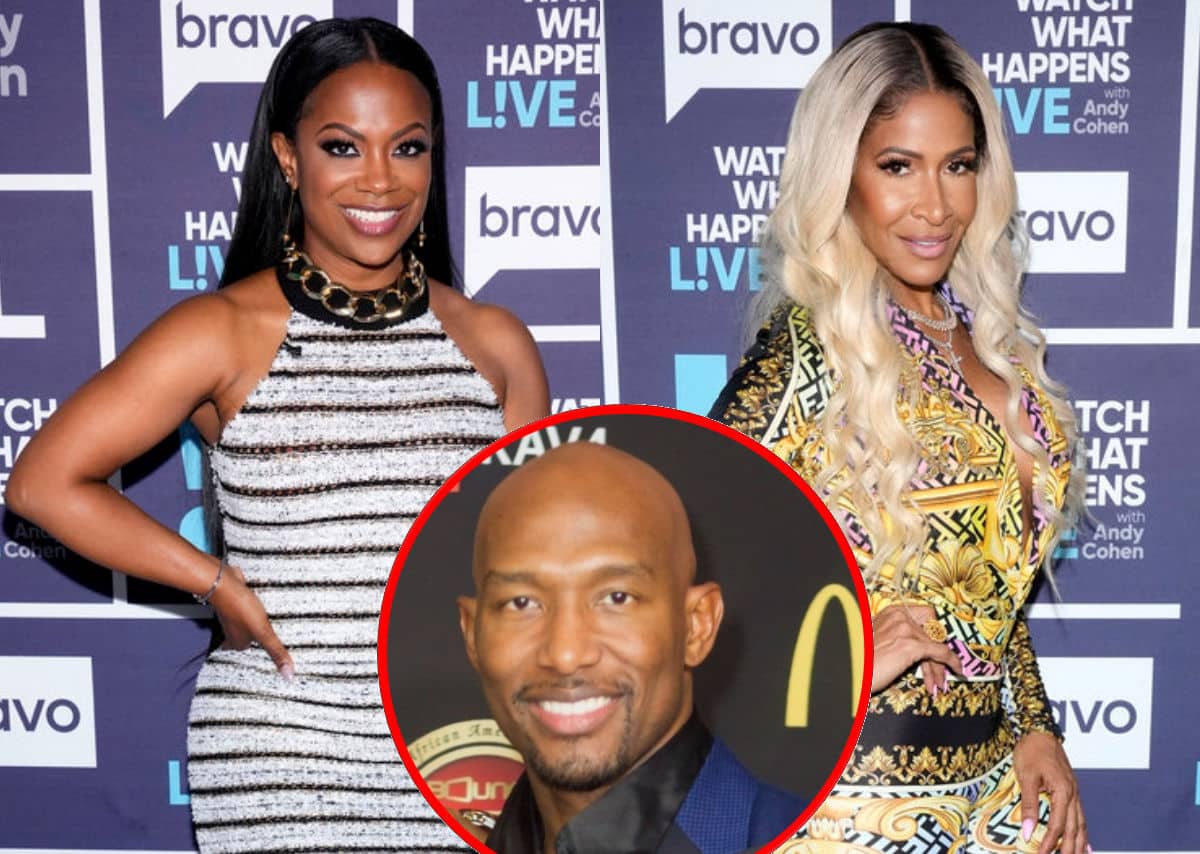 The end of Sheree Whitfield's relationship with Tyrone Gilliams was truly cemented when fans learned of a new man in her life: Martell Holt from Love & Marriage: Huntsville.
Last week, the Real Housewives of Atlanta star confirmed that they were dating and shared that he's met several of her friends and family members.
In a recent interview, castmate Kandi Burruss revealed her doubts about the new man.
The singer expressed, "I don't want [Sheree] to be in a situation where it feels like, you know, where she's being used for publicity."
Kandi then shared a story about Martell: "Earlier this year, and I gotta be honest, a family friend of mine, who is on another reality show, hit me up to go out on a date with him at Blaze, and was like, 'Oh could you have another table open for us because we're gonna have somebody taking our pictures and videos so that they can post it…' like this was something they had. And I was like, uh… ok. But no blog really posted, only like one place posted it."
"But my whole point was now that I see this similar situation, I'm like, 'Uh, is he doing this or is he being genuine or is he doing the same thing that he was doing with the other person I knew?' So that's why I was like, weird."
As viewers are now witnessing, Sheree's former relationship with Tyrone ended badly after he allegedly stood her up on a date (though he later claimed he couldn't make it because he was worried about violating parole).
After the breakup, Sheree declared that Tyrone leaked stories to the press and wanted to be famous. Now, with Kandi's new revelation, fans are concerned that Sheree is repeating the same pattern with Martell.
On Love & Marriage: Huntsville, Martell discussed his past infidelity. Is he the one for Sheree? Perhaps they'll defy the odds and be one of the few reality-to-reality romances that last.
Or, they'll break up when the paparazzi stops following them.
The Real Housewives of Atlanta season 14 airs Sundays at 8/7c on Bravo.