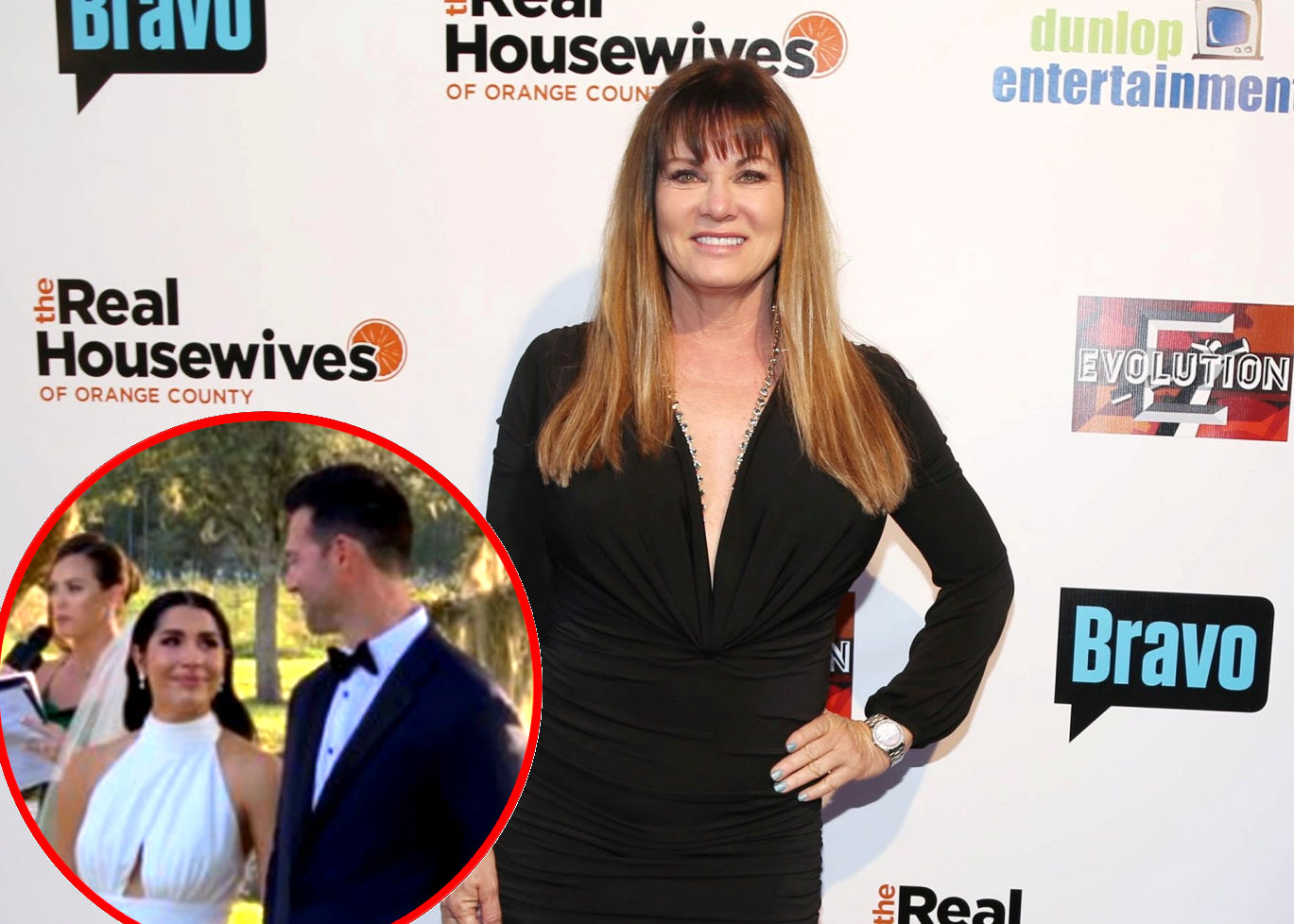 Shane Keough, the son of former Real Housewives of Orange County star Jeana Keough, is a married man after tying the knot with fiancée Francheska Perez on Thursday.
Just over two months after announcing his engagement, the Keough family, including Shane's sister, Kara Keough, and brother, Colton Keough, flooded their social media pages with photos and videos from the event.
On December 1, Jeana reshared a post initially sent out by her daughter in which her family was seen posing with Shane and his new bride under a mature willow tree.
"12/1/2022 – Together as one," Shane wrote in the caption of a post of his own, which featured not only images from Thursday's event, but also from his proposal to Francheska.
In the caption of her own slideshow, which included pics of her husband, Kyle Bosworth, Kara told her fans and followers, "Today was a good day."
Shane and Colton also shared images from the wedding on their Instagram Stories, including one that featured Kara appearing to give a speech.
On September 14, Shane announced his engagement to Francheska on Instagram, along with a photo of his proposal.
"Best birthday present ever! I can't wait for [Francheska Perez] to be Mrs Keough. I am so happy we got to share this moment with our families. A perfect gift. I love you future wife. 2023 here we come!"
On her and Shane's wedding website through The Knot, Francheska shared that their relationship began after Francheska met Jeana and Kara at a workout class.
"Half way through the workout, [Jeana] came up to the station I was at and started to ask personal questions. These question involved are you single? And are you a nurse? The single question was a hesitation at the time but for Jeana that meant yes I was single. Then it ended with you need to meet my soon he is a realtor, you would love him," Francheska revealed.
A short time later, after getting to know one another online, Shane, who lost dad Matt Keough in 2020, and Francheska went on their first date to Palm Valley Outdoors for lunch.
"Shane explained to me that his sister Kara had seen [me] at the workout class before and was scouting me for Shane," she continued. "So that day at the workout class, Kara told Jeana about this girl who is a nurse that would be great for Shane. Jeana took it upon herself to start the conversation."
The Keough family was featured in the first five seasons of The Real Housewives of Orange County, and in the years since, Jeana has made a number of cameo appearances on the Bravo series.