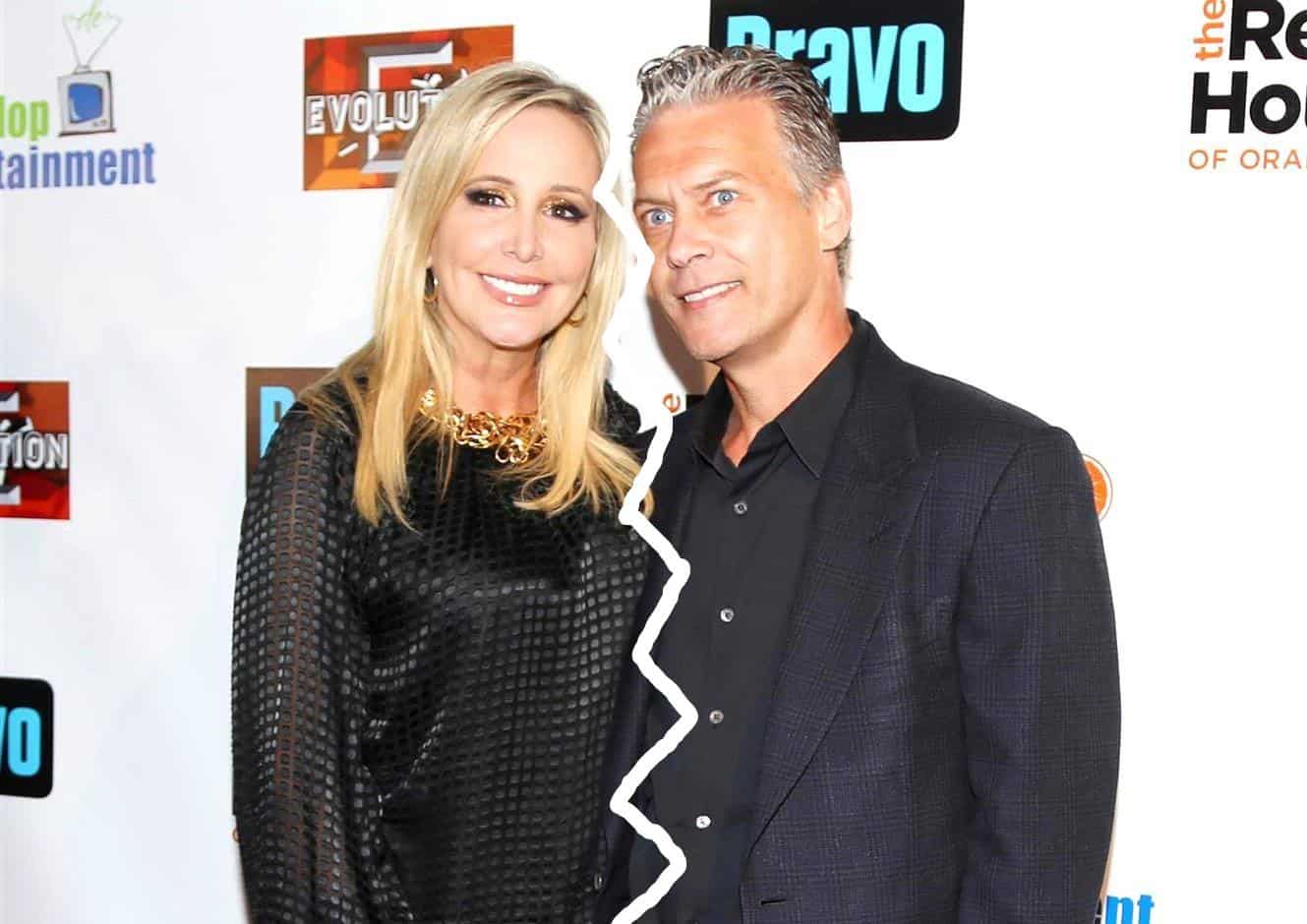 As most Real Housewives of Orange County fans are aware by now, Shannon Beador is currently embattled in an ugly divorce battle with her estranged husband David Beador.
And while David has been putting on a nice guy act in recent interviews, it appears he is a very different person away from cameras as he allegedly sent Shannon some nasty and cruel text messages after their split, with some even making fun of her weight.
Shannon, 53, appeared on the Sirius XM's Jeff Lewis Live! show on Friday. During her appearance on the show, the host Jeff Lewis, who also stars on Bravo's Flipping Out, and his costar Jenni Pulos read aloud text messages they say were sent to Shannon by an angry David.
"Now, you accidentally sent me a few texts. A few texts of conversations between you and David. And I wanted to share with the listeners how David has moved on. Jenni, could you read one of those texts please?" stated Jeff.
"Come on, what is this?" said a surprised Shannon as Jenni then proceeded to read the texts, which are below –
"F–k you. So tired of you. You f–king disgust me. F–k you. What do you have to do? Eat? Cause you can't get off your fat a–?"
"World ending tonight? You get out of your pajamas today? Sleep till 2? The sad part is your b–ch behavior is normal for you. F–k you."
"What do you mean I sent that to you?" asked Shannon after Jenni read the texts.
"You always accidentally send me s–t. Don't think I don't store it," responded a laughing Jeff.
"Well that was like a couple of months ago," replied Shannon.  "So are you still getting texts like that?" asked Jeff.
"Oh no, there's an order now," answered a laughing Shannon, implying there might be a court order preventing David from sending her further harassing text messages.
Shannon and Jeff are very good friends in real life and she did not appear to be upset over the texts being read on air.
As reported earlier this month, David has been ordered to pay Shannon $22,500 per month for spousal and child support for their three kids.
The judge originally ordered David to pay Shannon $30,000 a month, which reportedly left him angry and lashing out. "She spends like a freak!" he reportedly said about Shannon in court before stating that he felt he was "being taken advantage of."
Shannon ultimately worked with her lawyers and agreed to reduce that ordered amount to $22K a month. The judge will decide on a more permanent amount later this year.
Shannon was also awarded joint physical and legal custody of their three daughters.
Photo Credit: Milla Cochran/Startraksphoto
TELL US – THOUGHTS ON THESE SHOCKING TEXT MESSAGES? ARE YOU SURPRISED?