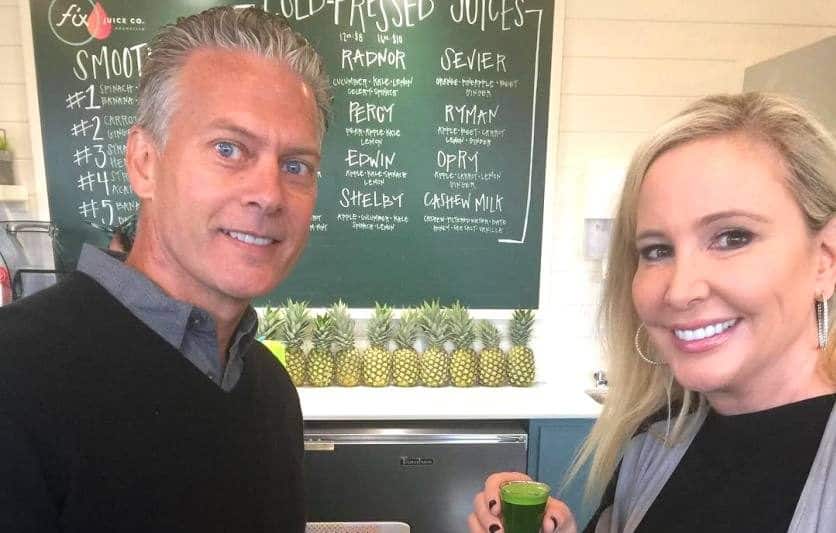 Shannon Beador and her estranged husband, David Beador, appeared in front of a judge in Orange County, California on Friday and in the end, it was the Real Housewives of Orange County star who came out victorious.
According to a report, Shannon arrived in court on March 16 with her attorney, John Benedict Phillips, while David chose to represent himself in their messy divorce and custody battle.
During the hearing, as Radar Online revealed, Judge James Waltz told the ex-couple that " it seems like they are both good parents to their children, despite the fact that they are at odds with each other."
Shannon and David parted ways at the end of last year and in her divorce filing, Shannon requested sole custody of their three kids, 16-year-old Sophie and 13-year-old Stella and Adeline, as well as child and spousal support.
On Friday, Shannon was granted her money requests as her estranged husband was ordered to pay her $12,000 per month for child support and $18,000 per month for spousal support. Not surprisingly, when it comes to the $30,000 monthly payment, David was said to be upset about the ruling and complained about his soon-to-be ex-wife's spending habits.
"She spends like a freak!" he reportedly said.
David is also required to pay $25,000 for Shannon's attorney fees.
According to Shannon's attorney, David has been paying rent to himself while working on a construction site on land he own. However, according to David, he hasn't being doing so at all. Instead, he's been using the money to pay off his employees and other expenses related to his business.
David also said that while his contruction company raked in $1 million in 2017, he lost $3 to $4 million in previous years. So, when it comes to the $30,000 payments he is now required to make to Shannon, he claims he will no longer be able to pay his workers and will likely have to shut down his company in the next three months.
He then added that Shannon's contract to appear on the RHOC's 13th season wasn't disclosed in her financial documents and said he felt that the judge favored Shannon because she was accompanied by an attorney.
"I'm a little disappointed that I wasn't able to present any evidence," David said. "Quite honestly, your honor, I was ready to have the bailiff put me in handcuffs and haul me off because $30,000 a month would potentially destroy my company. I have to pay my ex to live a lavish lifestyle while I struggle to make payroll."
Although Shannon and David were given joint physical and legal custody of their children, David wasn't happy with the agreement because he is getting just "15 percent" visitation time.
In response, the judge reportedly told him, "Sir, I hope you can come to coax (your daughters) to have as much parental time with them and tell Shannon to cooperate."
In a statement to Radar Online after the hearing, David said he was disappointed by the outcome because he was "being taken advantage of."
Photo Credit: Instagram
TELL US – THOUGHTS ON THE JUDGE'S RULING & DAVID'S COMMENTS? IS $30K A MONTH TOO MUCH?