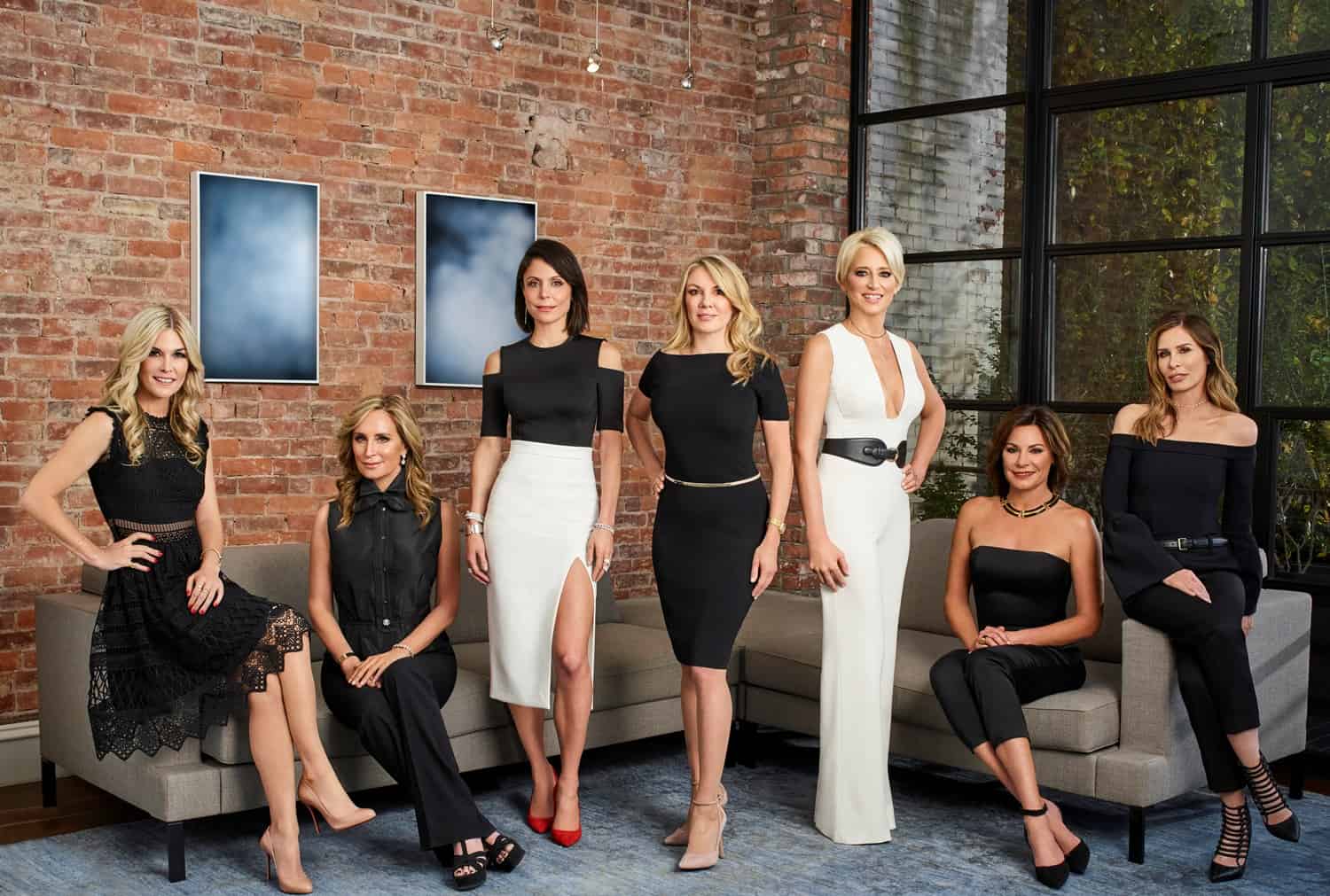 The Bravo network has just released the all new Real Housewives of New York City mid-season trailer! In the trailer, we finally see a preview of the widely reported boat trip from hell.
"This is the worst vacation ever," cries Bethenny Frankel in the trailer.
We also see more fighting between Bethenny and Carole Radziwill, while Dorinda Medley and Luann de Lesseps get into an ugly fight with Dorinda bringing up Luann's arrest and failed marriages.
The video trailer is below –
In other RHONY news, if you caught last week's episode of the show, you know that Ramona Singer, found herself in the hot seat for a flagrant Girl Code violation!
It all began when Luann found out that Ramona had spent New Year's Eve in Palm Beach, and had called her ex husband, Tom D'Agostino, to request an invitation to his party, which was being held on the same boat where he and Luann held their engagement party. Yeah, she did that! And in true Ramona fashion, she's not even a little bit sorry!
In fact, Ramona went so far as to defend her actions in her latest Bravo blog, and in all honesty, she made some valid points…starting with the fact that The Countess is a royal hypocrite!
"I was friends with Tom way before Luann ever met him," Ramona wrote. "Fact: Luann knew I was dating Tom, yet  she went against girl code and never shared she was also dating Tom with me when she knew I was. Luann purposely withheld this by her own admission to me."
Ramona went on to ask, "What girl does that to her friends? Obviously she showed her true colors."
And, of course, Ramona would have been remiss if she hadn't mentioned the way Luann met Tom in the first place…by stepping on the back of yet another woman! Well…two, actually.
"Fact: Luann actually met Tom when he was on an intimate date with my girlfriend, Jackie. Luann was all over Tom right in front of his girlfriend, Jackie," Ramona explained. "Oh and remember she knew Sonja like him and was sleeping with him too."
Ramona also insists she didn't even want to go to Tom's party, and only called and asked for an invitation because her friend wanted to go (yeah, right).
"I was staying as a houseguest in Palm Beach with my girlfriend, Laurie. She so wanted to go against my judgement, so trying to be a courteous guest, I texted Tom," she explained.
Ramona freely admits that if it were Dorinda or Carole's exes, she never would have contacted them, but it was Luann's, and what's good for the goose is good for The Countess!
"So I admit I had an error in judgement when I requested an invite from Tom on behalf of my hostess in Palm Beach," Ramona concluded. "But it pales in comparison to Luann's  poor judgement with me, Sonja, and Jackie."
So, there you have it…they're BOTH messy as hell! And this isn't over, either. Luann and Ramona will duke it out again, this time over pictures Ramona posted to social media. See how it all shakes out tonight at 9/8c only on Bravo!
Photo Credit: Bravo
TELL US – THOUGHTS ON THE NEW RHONY TRAILER? DOES RAMONA HAVE A POINT? DID LUANN BREAK GIRL CODE TOO?