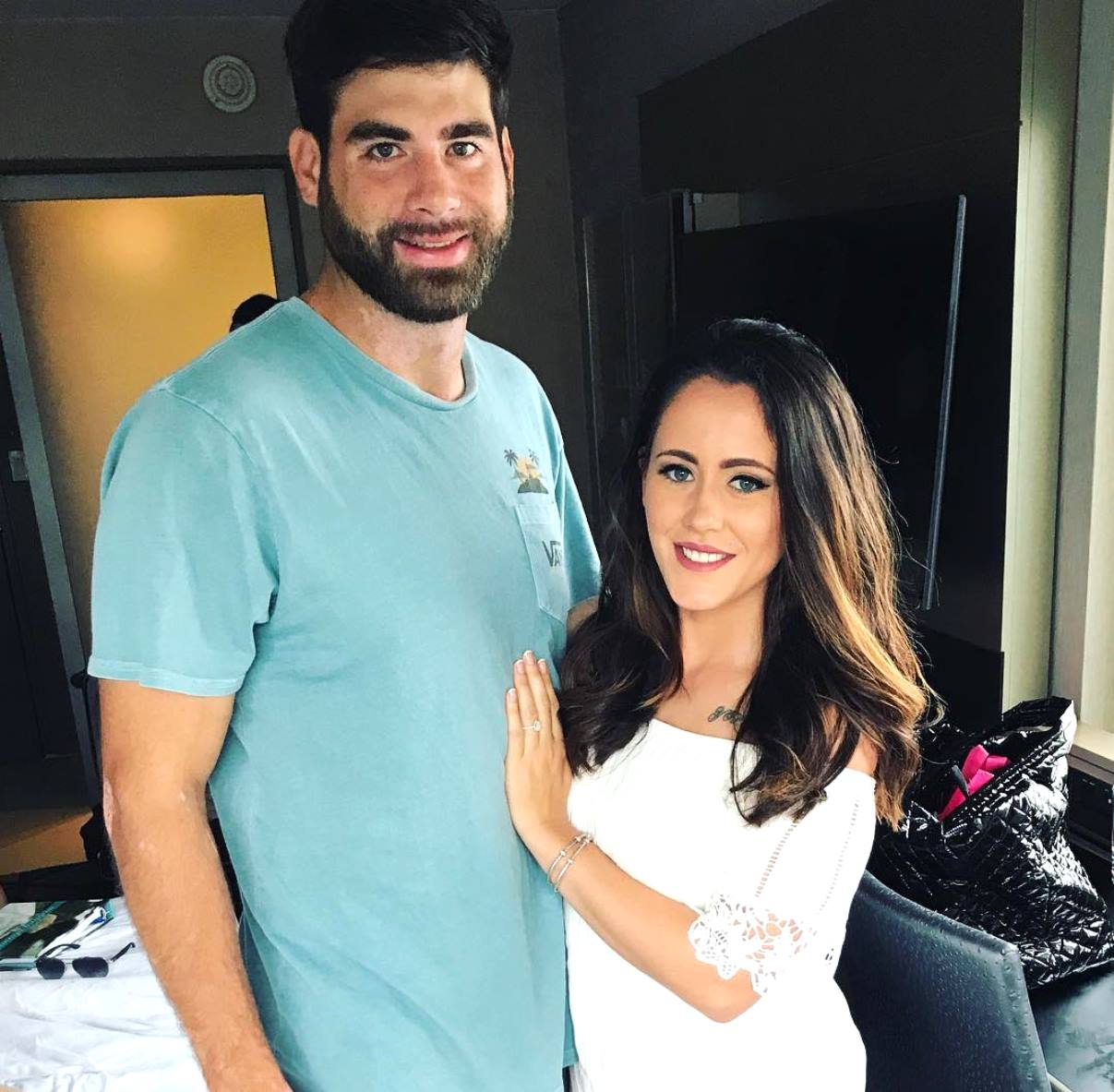 Jenelle Evans' husband, David Eason, told his fans and followers that the Teen Mom 2 star was expecting her fourth child on Wednesday, July 4, but is Jenelle really pregnant?
The pregnancy speculation began after David himself took to Facebook this week to announce his wife was expecting.
"Yeah 13 weeks," David wrote after a fan asked if Jenelle was pregnant. He then added, "It's a girl."
Following David's shocking announcement, a rep for the mother of three released a statement.  On July 5, the rep told Us Weekly that David was just teasing when it came to his announcement regarding his wife's supposed pregnancy.
"David was definitely being sarcastic," the rep said. "Jenelle has an IUD birth control in and is 100 percent not pregnant."
Following David's Facebook Live announcement on Wednesday, many fans suspected David, who already shares one-year-old daughter Ensley with Jenelle, was joking about the pregnancy.
"Guys it's a joke," one person wrote.
Another said he was "100 percent being sarcastic."
Jenelle currently shares her oldest child, eight-year-old Jace, with her mom, Barbara Evans, who has had full custody of the child since shortly after his birth, and her middle child, four-year-old Kaiser, with her ex-boyfriend, Nathan Griffith.
David's comment about Jenelle's pregnancy comes at a time when she is currently in a custody war with ex Nathan over alleged abuse of their son Kaiser by David.
As reported, Jenelle was able to get custody of Kaiser back this week after a CPS investigation and drug tests.
https://www.instagram.com/p/Bk0_33kAhQj/?taken-by=j_evans1219
David also has two older children from previous relationships, including daughter Maryssa and son Kaden.
Teen Mom 2 season 8B airs Monday nights at 9 p.m. on MTV.
Photo Credit: Instagram