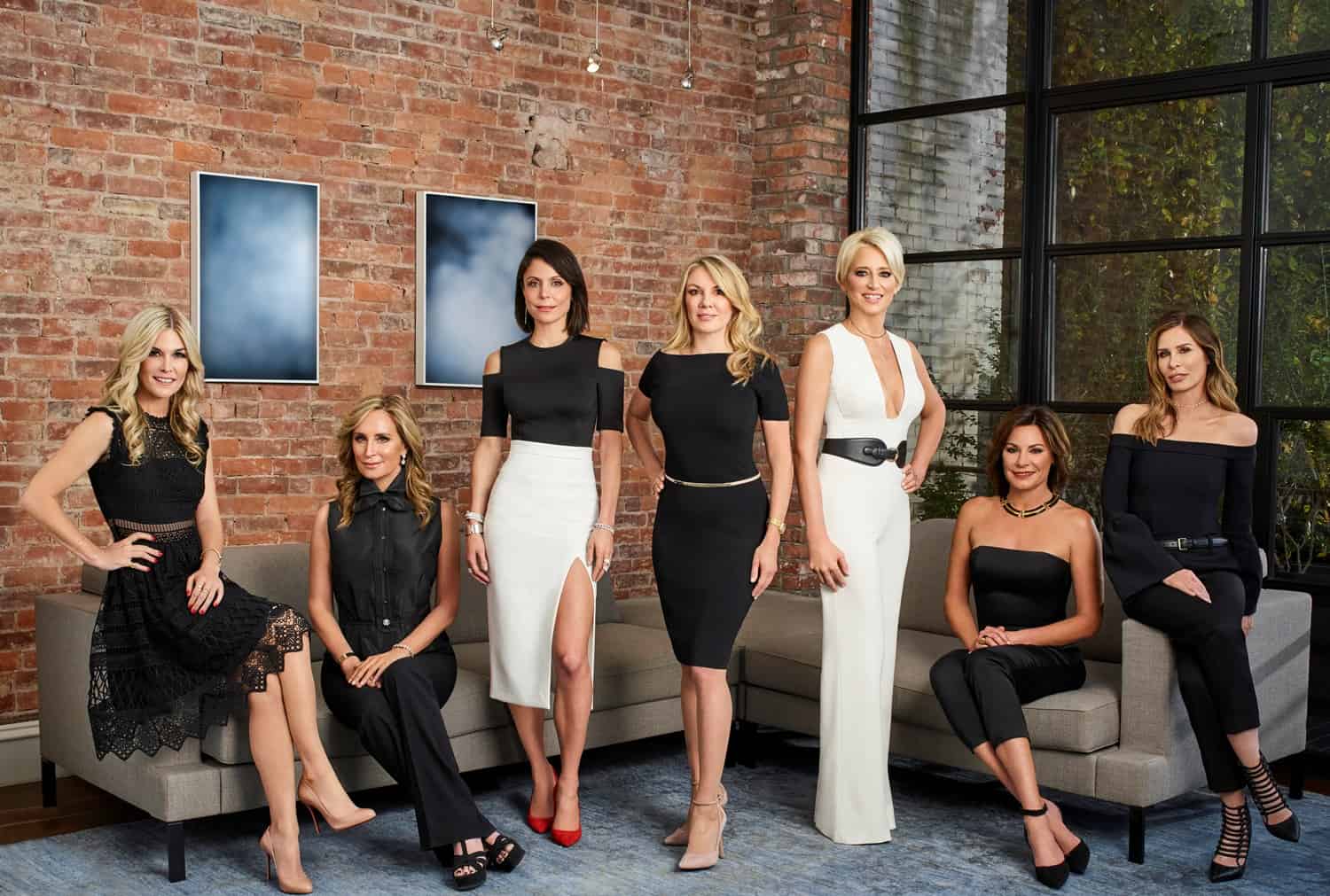 It's almost here, viewers. That's right, we're only weeks away from The Real Housewives of New York season 10 reunion, and sources say it's going to be epic!
As you know, former besties, Bethenny Frankel and Carole Radziwill, have been feuding this season, but sources say Carole's not the only cast member who had a bone to pick with Bethenny.  In fact, a production source tells Us Weekly that at some points during the reunion "it was everybody versus Bethenny, except Sonja [Morgan]," who the source says was the "only cast member consistently on Bethenny's side."
But they say that Carole, in particular, came to play!
"Carole brought receipts to the reunion exposing Bethenny's lies, one after another," revealed the source about the July 17 taping.
Don't you just love receipts?! I know I do! Apparently, Bethenny came armed with some information of her own, but it may have been faulty because it reportedly didn't help her during the showdown with Carole.
"Bethenny brought a purple file folder that she had next to her. Whatever was in there will never be known because Bethenny kept looking at it frantically and putting it down," shared the source. "Bethenny accused Carole of writing an article or something about Luann [de Lesseps]. When Carole said show it to me, Bethenny wouldn't. Carole said, you're lying. It was a verbal fight."
We may never know what was in the purple folder, but sources say it likely had to do with the weekly Bravo blogs that Carole has been writing about Bethenny all season.
Luann, who returned to rehab this week, was of course a topic of conversation with most of the RHONY ladies acknowledging that she "has not been sober and that she needs help."
With Luann absent, another production source says that the seating arrangements were "messed up," and Ramona [Singer], who has plenty of issues with Bethenny of her own, had to be put on the couch with her and Sonja to "balance" things out.
Sounds like it's going to be a pretty rough time for Bethenny! But, it may not be quite as bad as it sounds because a second source revealed that Bethenny was actually "smiling and laughing" during the squabble, while Carole appeared "stressed and intense" throughout.
While we still have a few weeks to go until we can see the RHONY reunion drama for ourselves, Carole and Bethenny both took to Twitter to tweet about the taping, and, not surprisingly, both are claiming victory!

Loading ...
During filming, Bethenny tweeted a bikini photo of herself that afternoon with the caption: "Reunion: Easy Breezy."
Reunion: Easy Breezy. pic.twitter.com/a5GTQVmwFr

— Bethenny Frankel (@Bethenny) July 17, 2018
And the very next day, Carole also took to Twitter and wrote, "Reunion S10 over. Victory dance. ??@Bravotv."
Reunion S10 over. Victory dance. ????????@Bravotv pic.twitter.com/Filehmrmyd

— Carole Radziwill (@CaroleRadziwill) July 18, 2018
In the meantime, you can continue to see the drama leading up to the reunion every Wednesday night at 9/8c, only on Bravo!
Photo Credit: Bravo TV
TELL US – WHO DO YOU THINK WON THE BETHENNY VS CAROLE SHOWDOWN?