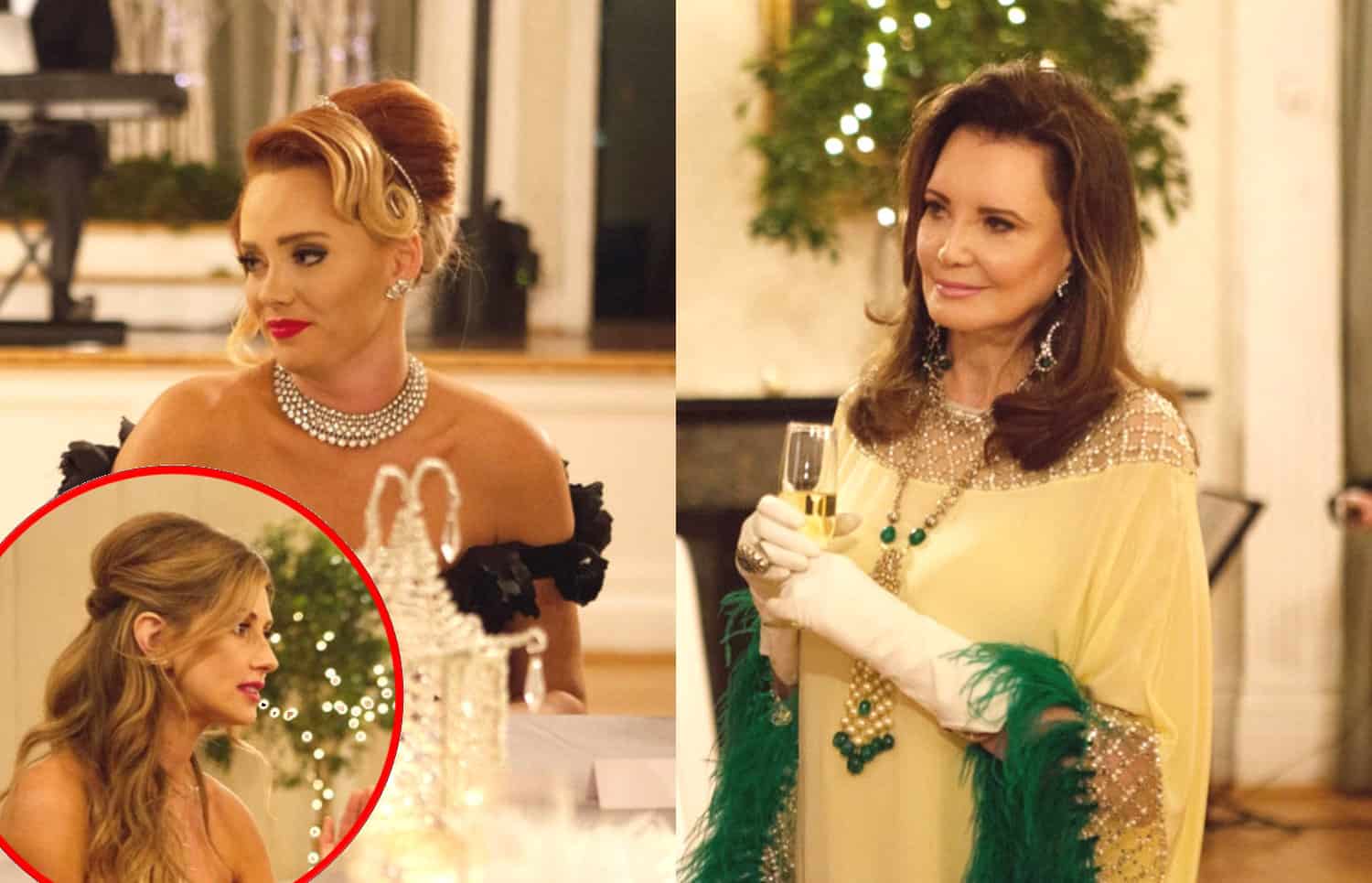 Former Southern Charm star Ashley Jacobs issued a public apology to Kathryn Dennis and fans of the Bravo TV series on Wednesday morning after reconciling with Thomas Ravenel over the weekend following a brief split.
And one day later, Kathryn is responding to Ashley's apology!
Kathryn's friend and co-star, Danni Baird, shared a video of Kathryn's reaction to Ashley's unexpected note in a series of videos shared on her Instagram story.
As she was seen reading Ashley's message on her phone, Kathryn exclaimed, "This lesson? That's a tremendous word for you!"
Kathryn went on to repeat a number of comments made by Ashley in her post, including a statement in which Ashley said she wouldn't be about to "forgive herself if I didn't at least try" to apologize to Kathryn.
"Yours truly, yours truly!" Kathryn continued.
"She's writing this to nobody!" she added, in the video posted below.
"Well she's writing it to her fans," Danni replied.
Although Ashley suggested in her post that she had attempted to reach out to Kathryn to meet for coffee or lunch where she could apologize, she later hinted her advances had been ignored.
"Are you kidding me?" Kathryn asked
As Danni's videos concluded, Danni poked fun at Ashley and her public apology, telling Kathryn, "somewhere a village is missing its idiot."
Kathryn later shared a screenshot of one of Danni's Instagram videos with the caption, "For real?!"
Around the same time, Patricia Altschul weighed in on Ashley's apology on Twitter after being asked for her thoughts by a curious fan.
"Well you said it….public apology. If it was sincere then it should have been sent to Kathryn privately," she tweeted.
https://twitter.com/Pataltschul/status/1032452384449064960
Ashley has yet to respond to Kathryn's response!
Photos Credit: Paul Cheney/Bravo