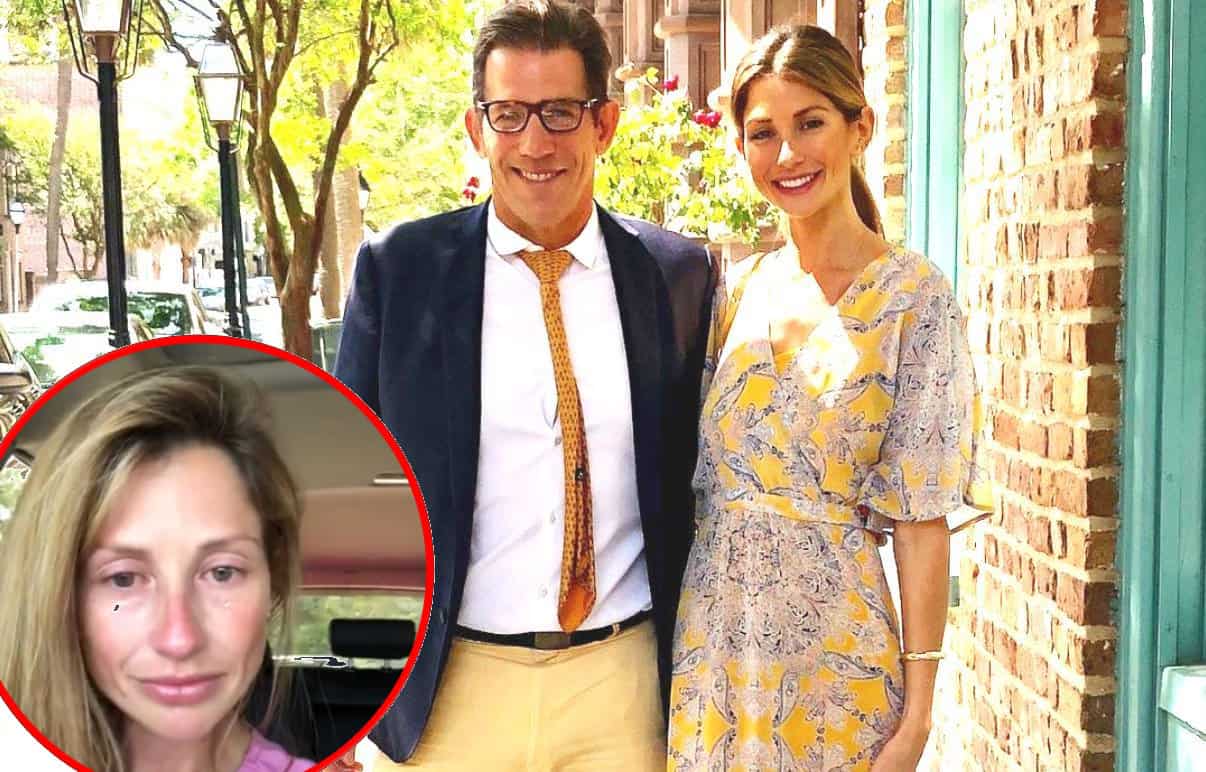 It's official. Thomas Ravenel and Ashley Jacobs' one-year romance has come to an end.
On Instagram on Wednesday, Ashley confirmed the news after months of rumors claiming the Southern Charm couple's relationship was over and made it clear that she is not planning to get back together with the controversial ex-reality star.
"I think everyone's been through breakups before but it's hard. It's not easy," Ashley explained to her fans and followers during her now deleted Instagram Live session. "I don't want to comment but there are just some things I'm trying to handle privately before I say too much. I love Thomas and I'll always love Thomas. I'll always care about him."
"I'm still trying to work it out, not work out getting back together, but I'm still trying to figure it out," she added. "I think everyone's been through breakups before but it's hard. It's not easy. … Sometimes you just want to stay quiet and figure out what the next move in your life is going to be. … I'm just trying to take care of myself the best way that I can."
Below is a clip from Ashley's Live Session via the Daily Mail.
Since splitting from Thomas, Ashley, who was targeted for being too thin throughout Southern Charm season five, has gained 10 pounds, started working out again, and is now ready to move on from her romance with someone new.
"You guys know some eligible bachelors, hook me up," she said. "They don't have to have money. I'm okay with that. I just want someone to love me for me. It's never been about money. Like I said, I work hard. I wouldn't quit my job. I drive me cute little Honda. I'm okay."
Ashley's confirmation of a break up comes weeks after it was revealed that Bravo had fired her, and a day after Thomas announced he was quitting Southern Charm.
Over the past several months, Thomas' relationship with Ashley has been tested exponentially. Not only has he been accused of sexual assault by a number of women, including his former nanny, he's also been spending a lot of time with his former girlfriend, Kathryn Dennis.
As fans will recall, Thomas and Kathryn spent time with their two kids, four-year-old Kensington and two-year-old Saint Julien, on a boat before reportedly retreating to a spa for some one-on-one time with each other. At the time, Ashley was on the west coast visiting her former home in Santa Barbara, California.
Just last month, prior to Thomas' outing with Kathryn, Ashley confirmed to People magazine that she and Thomas were "doing great" but keeping their relationship private.
"He's been there for me through times after episodes, the hate I've received," she said. "I've cried. I've been very sad. My world has really been shaken up a bit. And there are times where he's just like, 'I'm coming over because I think you need me right now.' Or just, 'I'm going to bring you lunch, I'm going to bring you dinner, I'm worried that the stress has gotten to you or you're not eating.' He's just been a shoulder to cry on. And he's really stepped up."
Although Ashley insisted she and Thomas were fine in July, she also hinted that a split may be looming.
"With any relationship, who knows where it's going to go," she said. "I'm certainly not going to waste my time with someone I don't see a future with. If we aren't in the same place in five years, I don't get this time back. And I want those things that he's had before, marriage, kids …"
Below are a couple of more clips from her Instagram story.
#singlereadytomingle #sheneedsfriends #byeashley #SouthernCharm pic.twitter.com/doq1c0naPf

— LoveAndyC (@LoveAndyC) August 15, 2018
Photos Credit: Instagram