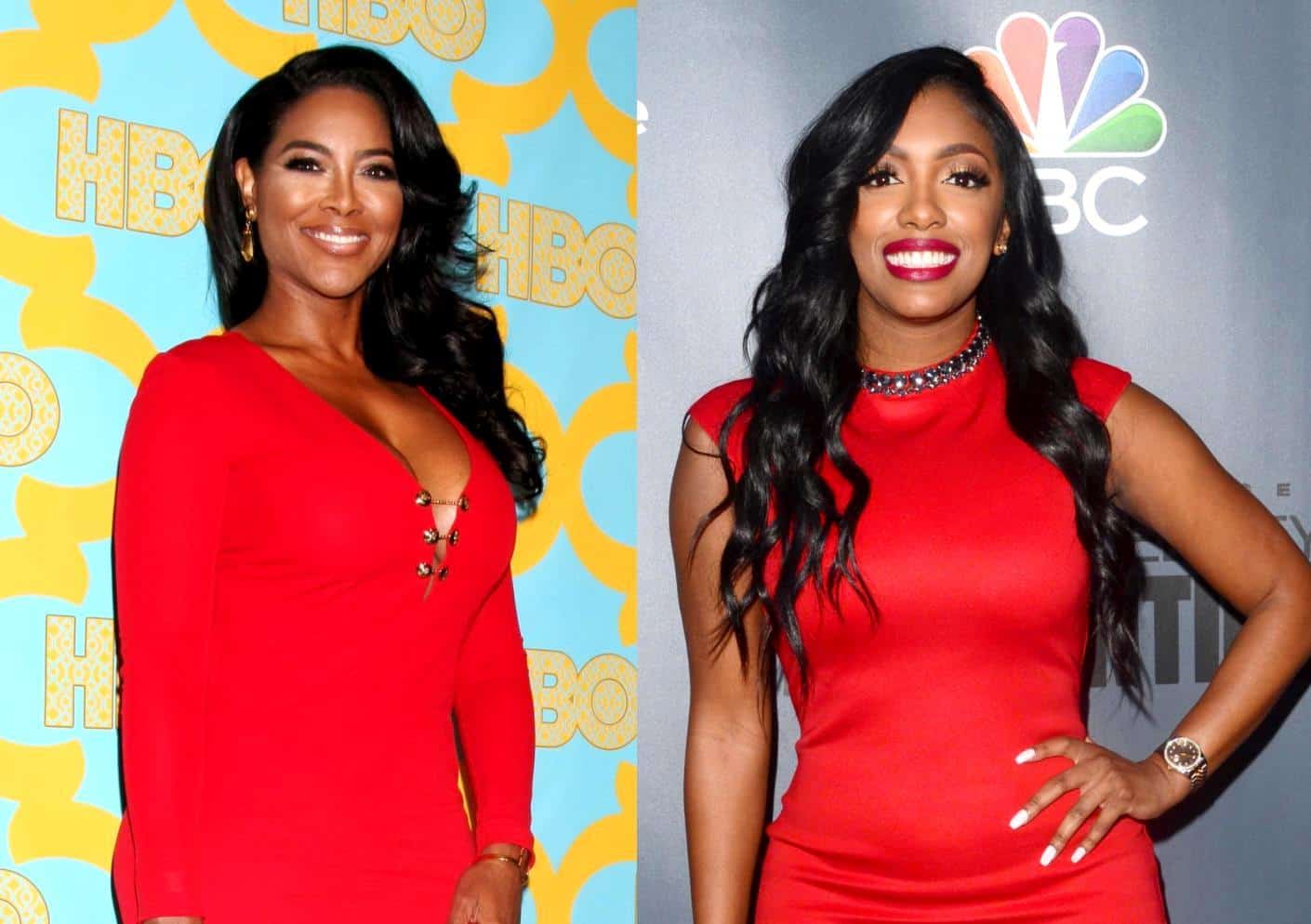 The Real Housewives of Atlanta star Porsha Williams confirmed yesterday that she is expecting her first child at the age of 37 with her new beau Dennis McKinley.
And now, Kenya Moore and other Bravolebrities are reacting to Porsha's baby news! Also, did Porsha hide her pregnancy from the Bravo network?
Following Porsha's announcement on Instagram yesterday, Kenya, who is also pregnant and wasn't on the best terms with Porsha during her time on RHOA, reacted to the news by surprisingly congratulating her!
"Congrats!" wrote Kenya under Porsha's social media post.
Porsha's castmate Nene Leakes also commented, sending her well wishes to Porsha.
"Bout time you said something! So tired of keeping a secret," wrote Nene, later adding: "We are so excited for our baby. Auntee can't wait to hold you."
Bravo host Andy Cohen also took to his Twitter page to congratulate Porsha!
"Very excited for @Porsha4real! Next season is full of a lot of real, life changing moments," wrote Andy.
Very excited for @Porsha4real! Next season is full of a lot of real, life changing moments. https://t.co/cGg5cnXhcR

— Andy Cohen (@Andy) September 19, 2018
And while Andy is wishing Porsha well, new reports are saying that Porsha blindsided the Bravo network with her pregnancy news!
First, Tamara Tattles reports that the RHOA production team was taken aback by the news this week as Porsha had previously denied to them that she was expecting. The reason? Porsha, who suffered multiple miscarriages during her previous marriage to ex-husband Kordell Stewart, wanted to keep the baby news a secret just in case she lost the baby.
Radar Online is also reporting the same, stating that Porsha's pregnancy announcement comes just as filming is wrapping up on the new RHOA season. So now, production is scrambling to include Porsha's baby storyline on the show.
"Porsha teased her pregnancy the whole time she was filming," an insider told the site. "She would never give a straight answer about being pregnant, but it was clear that she wanted everyone to know."
The source however adds that producers are not upset about the pregnancy secret, and that they understand her reasons for keeping it under wraps.
"No one is mad at Porsha. She was afraid of having another miscarriage, so she didn't want to announce on the show until she was in the 'safe zone,'" the source added.
Porsha will now reportedly film some extra scenes so her pregnancy can be included on the show.
Tamara Tattles adds that the new season of RHOA is expected to premiere on November 4, and that the trailer will be released any day now.
Photos Credit: Kathy Hutchins/Shutterstock.com