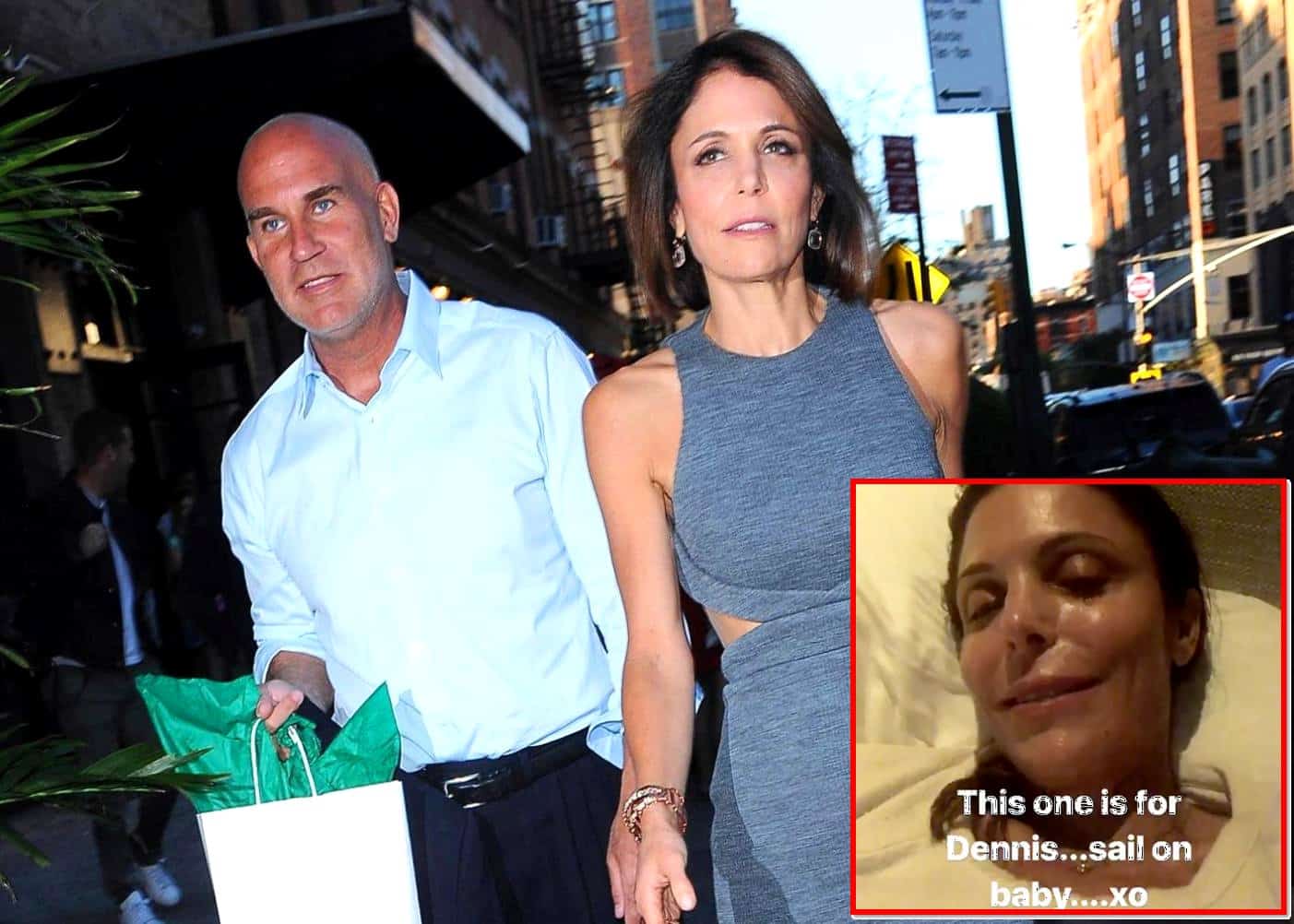 Real Housewives of New York City star Bethenny Frankel was clearly feeling emotional this past weekend, as she dedicated a melancholy tune to her late boyfriend, Dennis Shields.
Bethenny took to her Instagram Stories and posted a video of herself lying back on her bed, listening to the Commodores' classic hit "Sail On."
"Dennis would like this right now, he would be happy," she said in the video which was shared by Radar Online.  "He would appreciate this, he didn't care what we did.  This one's for Dennis, he's sailing on."
Bethenny looks quite thin in the video, the result of what she recently revealed is a "grief diet," a weight loss regimen she cautioned her fans against.
"Death will do that to a person. #grief diet I don't recommend it," she said last week, in response to followers who expressed concern over her gaunt appearance.
Dennis passed away suddenly in his home this summer.  The New York City Medical Examiner's office ruled the cause and manner of death as 'undetermined,' but evidence at the scene pointed to an accidental drug overdose.
Bethenny has been quite vocal about the loss ever since.  Just two weeks later, she wrote a touching tribute to her longtime love on Twitter.
"It's hard to breathe & I appreciate you giving me the space & support to try and do so," she wrote.  "It's excruciating sudden death is no closure and constant ?s & memories."
Bethenny's RHONY co-stars, Sonja Morgan and Luann de Lesseps, have rallied around her since Dennis' passing, and she credits their support with helping her get through her difficult loss.
"I have a lot of really, really close friends that came and stayed with me. I'm really always one who likes to be alone, but I haven't really loved to be alone [right now]," Bethenny told PEOPLE earlier this month. "I've had a lot of my really strong support team with me… This summer Luann and Sonja came over and they both said to me separately, 'He was really your rock.' So I think they were a little worried about me because he really was and is [my rock]."
Season 11 of RHONY is currently in production, and expected to air on Bravo sometime next year.
Photos Credit: Frank Lewis/startraksphoto.com, Instagram