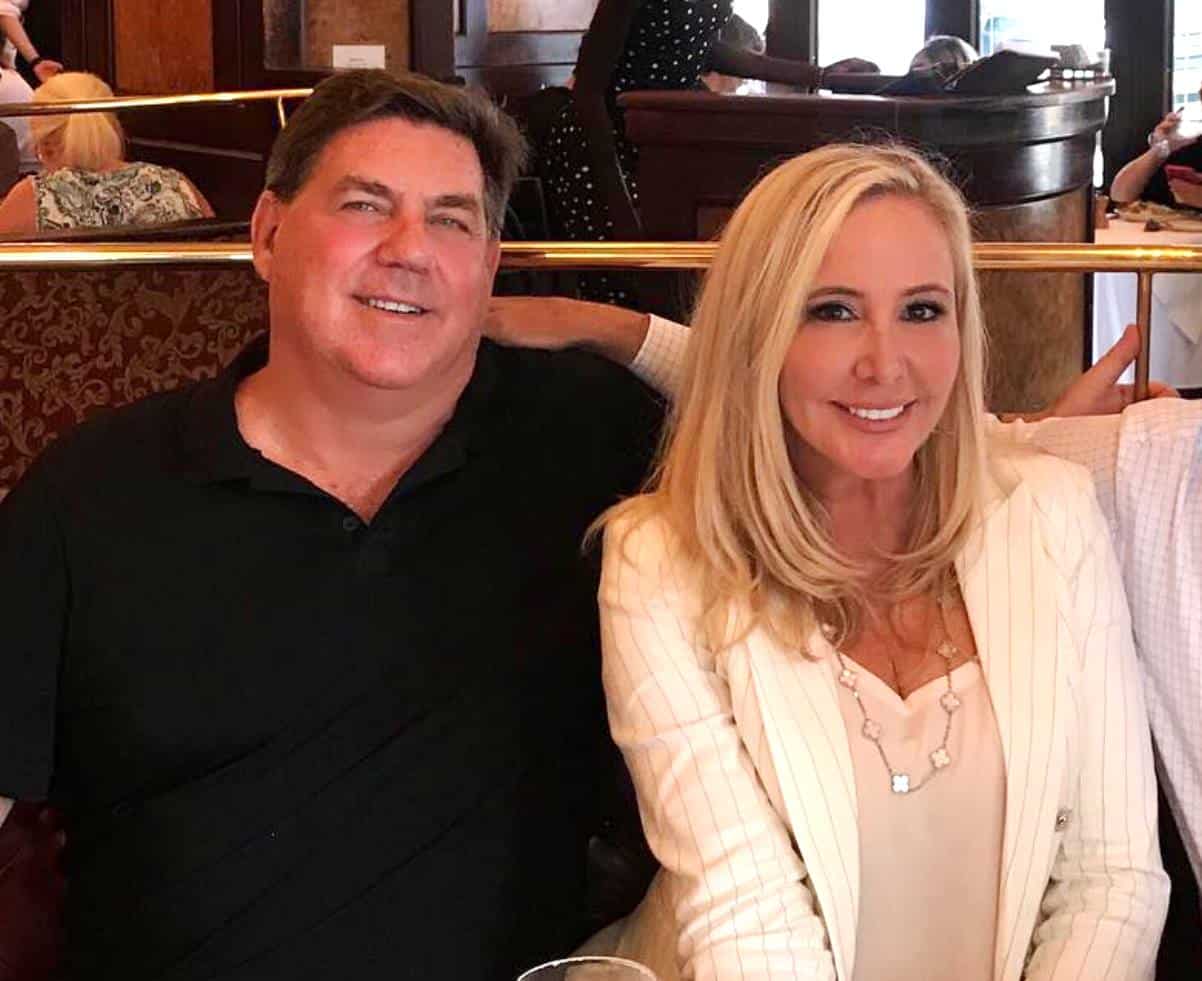 After an amazing 50-pound weight loss, the Real Housewives of Orange Country star Shannon Beador is looking and feeling lighter than ever, and sources say she has no intention of getting weighed down by another serious relationship.
Radar Online is reporting that Shannon, who has been dating Scot Matteson, a wealthy CEO, may now be "cooling off" toward her new man.
"They are still seeing each other but Shannon isn't ready to rush to put a label on it and get into a serious relationship right now," a source close to Shannon revealed.  "She is taking her time and just wants to have fun and live her best life."
Shannon posted a flirty photo of herself and Scot on Tuesday, along with a caption that read, "Another fun night with Scot Matteson," but that was the first photo she'd shared of them together in several weeks, and the source said there's a reason for that.
"They still hang out, obviously. But Shannon is loving the freedom she has right now," the source explained.
As fans of the show know, the 54-year-old mother of three is headed back into an Orange County courtroom this month in the hopes of finalizing her divorce from her estranged husband David Beador.  
The source added that this is the 'first time in a long time' Shannon can do as she pleases.
DAVID BEADOR AND HIS GIRLFRIEND MOVE IN TOGETHER!
"For the first time in a long time she is able to do what she wants to do and does not have to answer to anyone," the insider stated.  "She is really focused on her career and just being a mom right now."
Sounds perfect! You can continue to keep up with Shannon's journey on the RHOC on Monday nights at 9/8c, on Bravo.
Photo Credit: Instagram