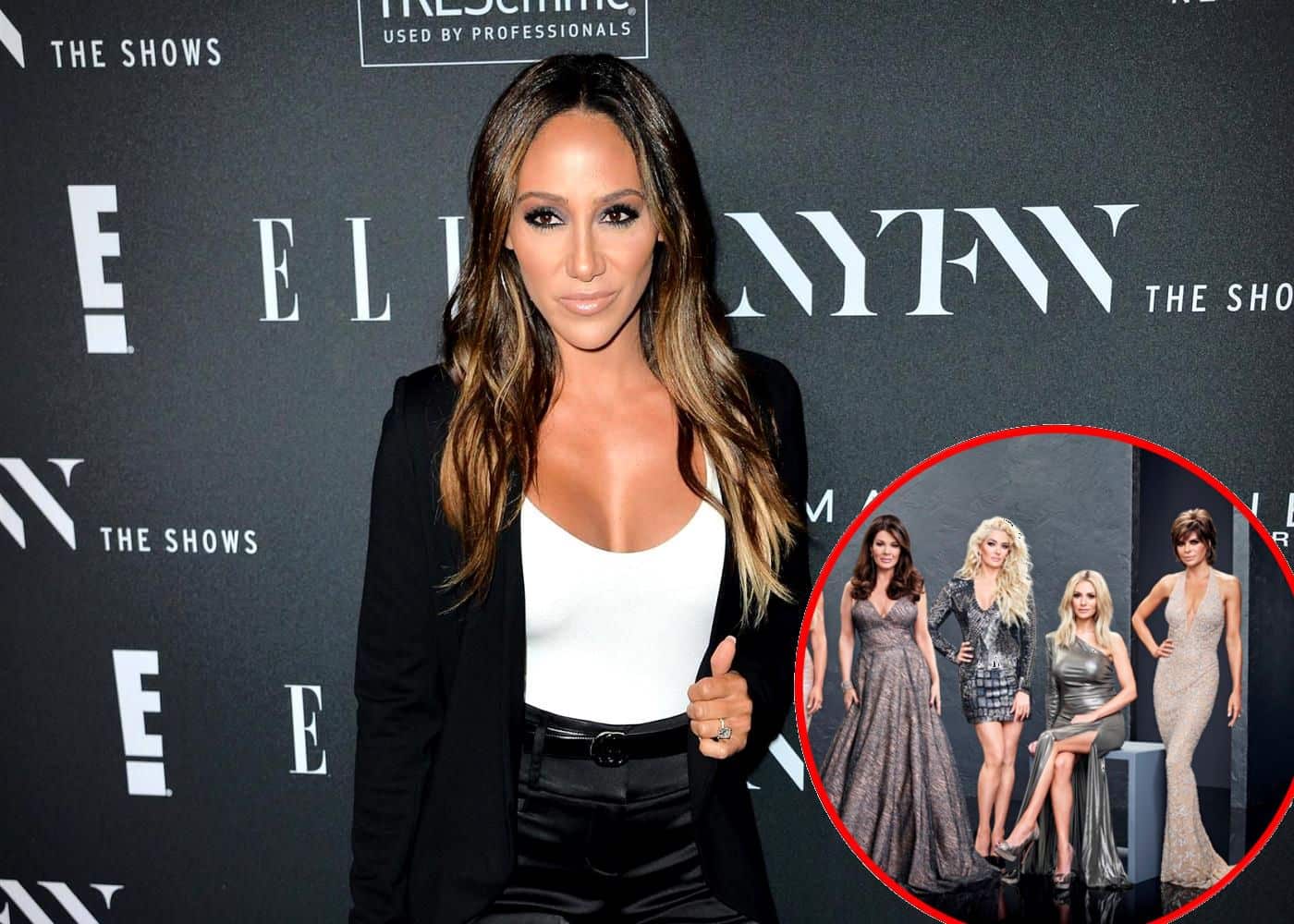 Melissa Gorga and her husband, Joe Gorga, have put their $3.2 million New Jersey mansion on the market and are preparing to buy a new home on the west coast according to a new report.
Although Melissa has made a name for herself by starring alongside sister-in-law Teresa Giudice on The Real Housewives of New Jersey, she's now hoping to make a crossover to The Real Housewives of Beverly Hills.
"I'm friends with a lot of them, so I feel I can fit right in," Melissa explained to In Touch Weekly magazine in their latest print issue currently out on newsstands.
While there haven't yet been any crossovers on the Real Housewives franchise, a source told the outlet that with Lisa Vanderpump potentially leaving the Beverly Hills-based cast, this could be the perfect match-up.
"It makes perfect sense for them to add [Melissa], especially now that Lisa [Vanderpump] is on her way out," the insider said.
Rumors of Melissa potentially joining the cast of The Real Housewives of Beverly Hills first began after she confirmed the upcoming sale of her home on Twitter, and used the hashtag #TimeforCali.
PART 1! #timeforcali My Beautiful home that Joe,… https://t.co/EQ6Kp266Jj

— Melissa Gorga (@melissagorga) June 10, 2018
During a taping of The Daily Pop earlier this month, Melissa was asked about a potential crossover to The Real housewives of Beverly Hills and made it clear that she would love to join her close friend Kyle Richards on the show.
"In like two seconds! I'd be right there," she said. "I'd die. Every time I watch them, I'm like, 'Oh!' If this house sells, you never know. If my house sells, you never know, I might end up on The Real Housewives of Beverly Hills."
As for why Melissa's selling her home, she previously told ET Online it had nothing to do with money issues, and everything to do with her children.
"I know, everyone's so baffled when I want to put my house on the market," she stated. "You know, my kids are about to go — my daughter's only about a year away from high school, believe it or not. She has one more year in the middle school, and most of my kids are gonna go to a high school in another town. So, eventually we'd like to make our way toward the town that our kids are going to high school too."
The Gorgas' home has now been on the market for over a year. They recently slashed $200K off the asking price back in June. You can see photos of the home here. A video is also below.
The Real Housewives of New Jersey airs Wednesdays at 9 p.m. on Bravo TV.
Photo Credit: ACE PICTURES/INSTARimages.com