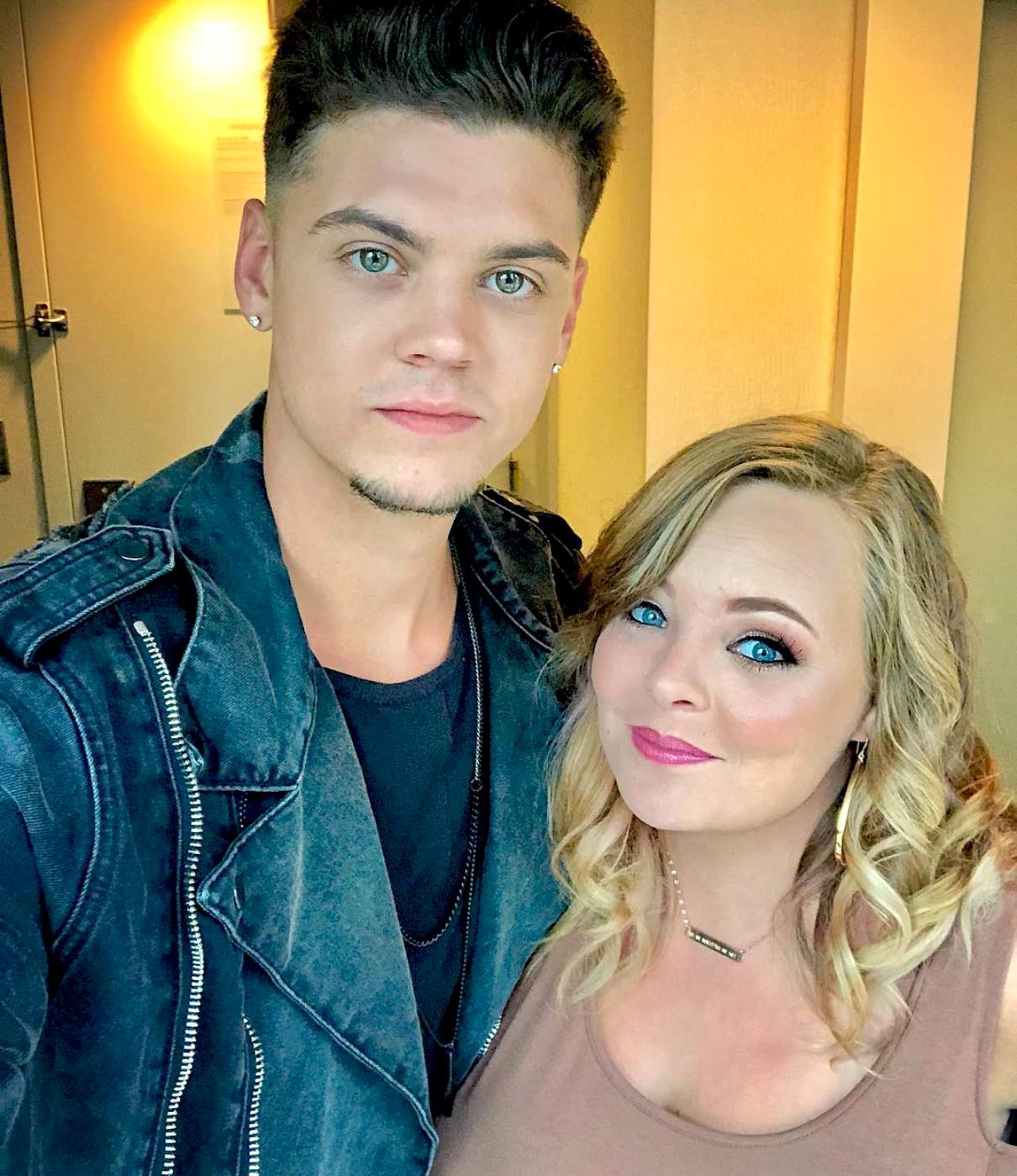 Teen Mom OG star Tyler Baltierra is making a shocking proclamation about his marriage.
Just one week after fans watched as he requested a temporary one-month separation from his pregnant wife, Catelynn Lowell, Tyler sits down for a chat with his dad, Butch Baltierra, about his wife's baby news and admits to wishing he had been with more women before settling down.
"So did you plan this next child or…?" Butch asks, according to a Us Weekly report.
"F**k no!" Tyler replies.
"I'm not gonna bring no f**king innocent kid into this s**t," he explains. "Does this stop or hinder what process we're doing? Absolutely not. So yeah, just because the baby's here, just because you're pregnant, does not mean that anything is gonna change."
According to Tyler, he and Catelynn are waiting for their house to be done before officially going their separate ways (at least for the time being).
"That's when we're going to do our trial separation. We are going to live separate," he confirms.
Tyler's dad then wants to know if he is at all haunted by the fact that he's slept with just two women in his lifetime.
"As far as your relationship with the intimacy with your wife and all that, do you think that you not being any other women besides her, does that play any role… You've only been with two women. You're 27-years-old. Does that play a factor? Do you think about that? Do you think about, 'Man, I wish I would've been with more women?" Butch asks.
"Yeah!" Tyler exclaims.
While Tyler has one major life regret when it comes to his marriage, he went on to say that he still wants to be with Catelynn.
"The thing about it is, I want Cate when we were like 20, 21, 19… It's just, I'm trying to, like, figure out how I can be supportive to Cate without being destructive to me," he explains.
Tyler and Catelynn are expecting their third child early next year.
Teen Mom OG season eight airs Mondays at 9 p.m. on MTV.
Photo Credit: Instagram