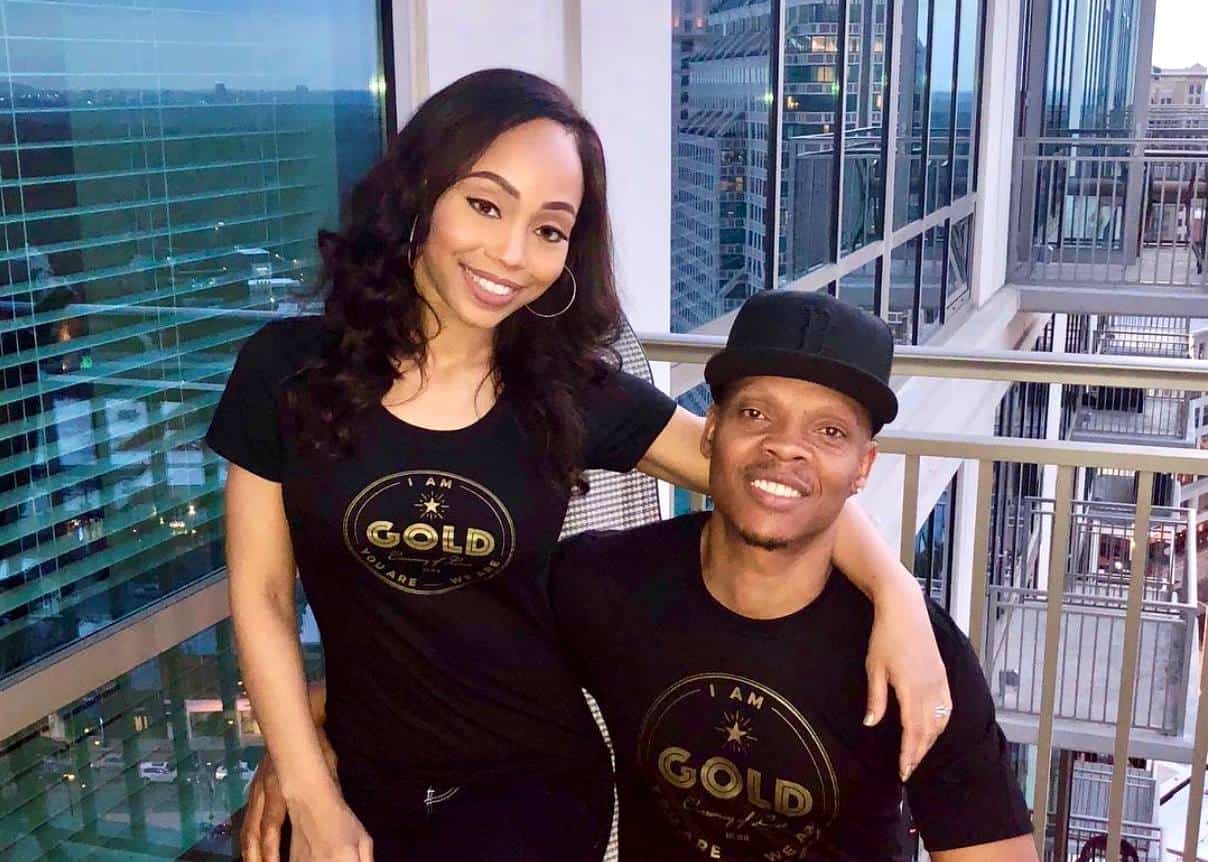 The Real Housewives of Atlanta stars Shamari DeVoe and Ronnie DeVoe addressed their once-open marriage during a recent episode of the show and days later, they appeared on The Domenick Nati Show, where they went into further details about their past decisions. The couple also discussed the new report stating Ronnie owes $366,000 in back taxes.
After Ronnie admitted to feeling upset about Shamari's decision to share details of their previously open relationship with her new co-stars, the couple looked back on their romance and offered an update to their fans.
"It was seven years ago," Shamari explained during her interview.
"We've been in a committed and faithful relationship ultimately and it was even faithful when we were going through the things we were going through because we talked about it before we opened ourselves up to some of the deceit and the various things that you do when you open yourselves to other entities coming into your marriage," Ronnie revealed.
"But as of four years ago," he continued, "we rededicated ourselves, and we're on a really good path."
"Our open marriage ended seven years ago and our marriage has been restored for the past four years," Shamari explained."We are marriage ambassadors."
As for recent reports stating Shamari's husband owes over $300,000 in back taxes, Ronnie took on those reports himself, confirming there is at least "some truth" to the rumors.
"There's some truth to everything in life. I think we've all, at some point or another had some tax challenges… or doctored up some documents to be able to get some sort of tax return or what have you. Ultimately, it's something that is there," he said. "It's something that's being worked on. It's definitely something that I'm running away from. The IRS knows me and I know them and payments are being made."
"That was one year that was a really good year and money was used to be able to take care of other things," he continued. "Every year after that has been amazing and paid for and up to date. It's all good man, we own up to our flaws."
Although Shamari has never appeared on-screen with Kenya Moore or Phaedra Parks, she didn't hesitate when Domenick asked her which woman she'd like to see return to The Real Housewives of Atlanta.
"I would bring back Kenya," she confirmed. I've only met Kenya one time, but she definitely would be a challenge for me [and] I like a little challenge."
"I met her one time at an event that Cynthia had last month and it was just, 'Hello, how are you, great nice to meet you.' It was very quick," she explained. "I would like to get Kenya more so bring her back. She does not intimidate me whatsoever. Nobody intimidates me."
At the end of the interview, Shamari was asked about where she felt her music group, Blaque, ranked among other R&B groups of the 90s, including TLC, Escape, and 702.
"Blaque is definitely a group that can stand against TLC and Escape and everybody because we just come from that 90s era and I think that Blaque is a group that should be up there as well," she proclaimed.
The Real Housewives of Atlanta season 11 airs Sundays at 8 p.m. on Bravo TV.
Photo Credit: Instagram