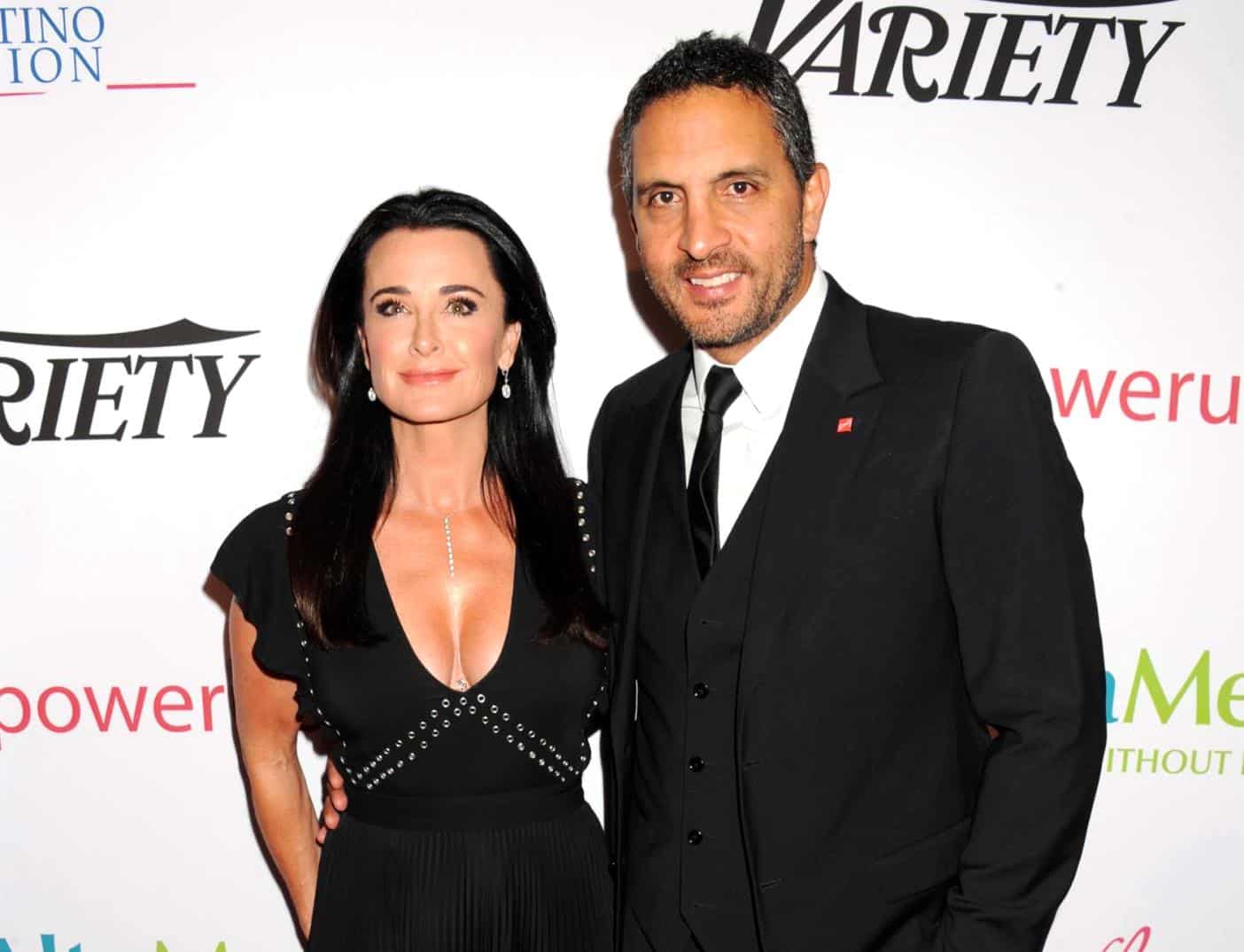 Merry Christmas everyone!
While the stars of the hit Bravo Real Housewives franchise and other Bravo shows may have a bit more cash than the average person, they too send out Christmas cards and ahead of today's holiday, a number of Bravolebrities shared their beautiful family's Christmas photos on social media. Below is a compilation of ten of the best Christmas cards!
"Happy Holidays from the Dubrow Family!" Heather Dubrow, formerly of The Real Housewives of Orange County, shared on Instagram. "Walking into 2019 like ….."
Shannon Beador, of the RHOC, also shared a picture on Christmas day featuring her three daughters. "Merry Christmas and Happy New Years from the Beador Gals! I have no words for the joy my girls bring (and Archie) #iblessed."
Across the coast, former Real Housewives of Atlanta cast member Kenya Moore shared her first family Christmas card with new daughter Brooklyn Doris.
"It's Brooklyn's first Christmas! I always thought Xmas pajamas were corny until God blessed me with a family of my own… we couldn't wait to take these. Happy holidays!" she wrote.
Kyle Richards, of the Real Housewives of Beverly Hills, and her family got a jump-start on the holidays and actually shared their Christmas card with fans on Instagram at the end of last month.
"So happy with our 2018 holiday card from SimplytoImpress.com!" Kyle told her followers. "With all their gorgeous designs, it was easy to find the right style for my family. Best of all, the delivery was fast, so I can check holiday cards off the list!"
Co-star Teddi Mellencamp used the same company for her family's Christmas card.
"Obsessed with our holiday card! We used @SimplytoImpress for the first time this year, and the results are ?. Quality designs and quick delivery, what more can you ask for?!" she asked.
RHOA newbie Shamari DeVoe also shared a super adorbs photo with her husband, Ronnie DeVoe, and their 1-yr-old twin sons!
"On behalf of @bigrondevoe, @devoetwins, @rollingout and myself, we want to wish you a Merry Christmas and Happy Holiday Season from our family to yours! ❤️?#MeAndMari aka #TheDeVoes,wrote Shamari.
The Real Housewives of Dallas star Stephanie Hollman and her family, including her two sons, posed for a less-traditional Christmas photo as they sat wearing blue on a turquoise couch.
"Family ???. Sending you all love this holiday season," Stephanie captioned the pic.
Married to Medicine star Toya Bush-Harris also shares a series of Christmas pics with her husband, Dr. Eugene Harris, and their two sons!
"Happy Holidays and Many Blessings From the Harris Family to Yours… This year was full of blessings from God! The Harris Boys are healthy, loving, smart and blessed with parents who celebrated 10 years of marriage. Our Parents and Siblings are full of life and healthy as well, we have a lot to be thankful for. I pray these blessings for you as well…. ," wrote Toya.
Cary Deuber of the RHOD also shared a beautiful family Christmas card featuring her husband, Mark Deuber, and their daughter Zuri!
"Happy Holidays! ✨✨✨✨✨ Love, Mark, Cary, and Zuri," wrote Cary.
Former O.C. wife Meghan King Edmonds also shared a Christmas photo in honor of her first Christmas as a mom of three. As fans of the series well know, Meghan and husband Jim Edmonds welcomed twin boys in June.
"We just got these pics back – how @bringthesparkles even got one good shot blows my mind! What a shizz show," she joked in the caption of the photo below.
https://www.instagram.com/p/BrWMGdWnxv3/?utm_source=ig_embed
For what is perhaps the most hilarious Bravo Christmas card, The Real Housewives of Orange County guest star Heather McDonald is seen with her family at Costco.
"Here is the front and inside of our Christmas card that my special Patreon peeps received but I also wanted to share with you. My husband and sons are always so impatient about taking holiday pictures I just threw on a velvet gown and some fake diamonds and went to our happiest place on earth @Costco."
Happy Holidays!
TELL US – WHICH ONES ARE YOU FAVORITE?