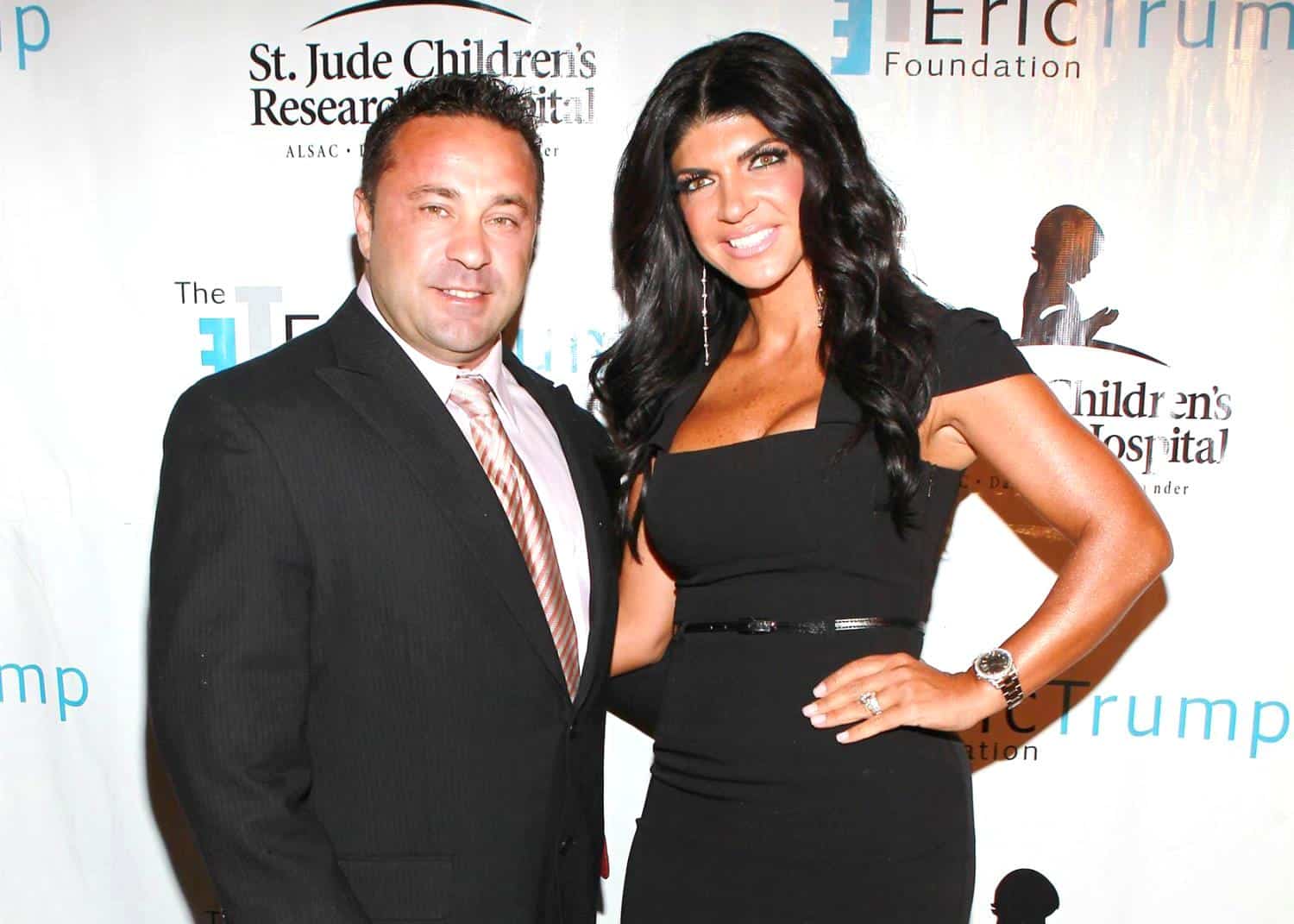 Teresa Giudice claims she's not divorcing husband Joe Giudice but earlier this week, while celebrating her daughter Gia's 18th birthday, she fueled rumors of a potentially impending split.
In a series of photos shared on her Instagram page, the Real Housewives of New Jersey star was seen with her wedding ring noticeably missing from her left hand.
"Happy Birthday Gia," Teresa wrote in the caption of an Instagram Story on January 8.
While some social media platforms flip photos, causing confusion about which hand is which, Teresa made it clear that her wedding ring was most definitely not present with a second photo from her daughter's birthday bash.
In a tribute post to Gia prior to her birthday party, Teresa shared a slideshow of photos of her oldest child.
"The day I became your mom was the day I found purpose in my life. Gia, you are such a sweet, gentle loving smart person and I'm so fortunate to be chosen as your mother," Teresa wrote. "Thank you for being such an amazing big sister, cousin, niece, friend & all the other roles you play, I don't know what I'd do without you. You'll never understand how much I love you & how grateful I am. I'm so proud & excited to see where your future takes you! Happy Birthday my gorgeous girl!! 18 – I can't believe it!!!"
Teresa's shocking photos come just two months before Joe, her husband of 19 years, is set to be deported back to his native country of Italy. As fans of The Real Housewives of New Jersey may recall, a judge ordered Joe's deportation back in October of last year, months before his March 2019 release, and while the convicted felon has appealed the ruling, it has yet to be overturned.
The photos also come just days after Teresa faced rumors regarding an alleged encounter with a mystery man in Miami, Florida.
"Teresa had her hands on his leg," a source revealed to Us Weekly last week. "At points, the two had their hands intertwined, and then the man was rubbing her leg in a romantic way. [It] didn't seem like she cared if others were looking."
Following the report, however, Teresa's lawyer, James Leonard Jr., told the outlet that Teresa's New Year's Eve celebration was nothing more than a platonic night out with friends.
The Real Housewives of New Jersey season nine airs Wednesdays at 9 p.m. on Bravo TV.
Photo Credit: Instarimages, Instagram
TELL US – TROUBLE IN PARADISE OR NOT A BIG DEAL?