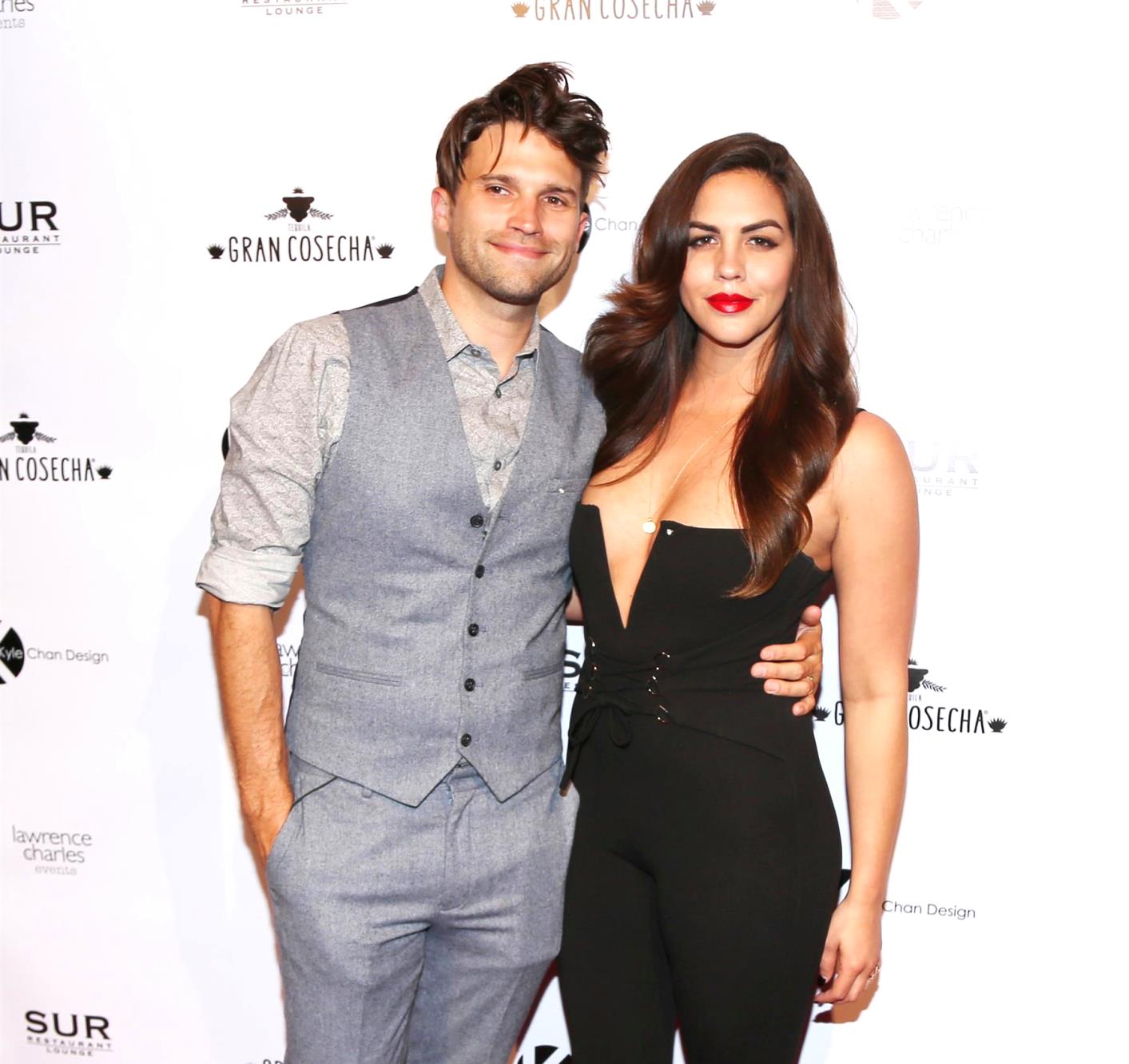 Katie Maloney has allegedly dealt her husband, Tom Schwartz, with a baby ultimatum.
According to a new report, the Vanderpump Rules star wants to start a family soon and hopes to see her husband step up to the plate now that they are financially stable and ready to welcome their first child.
"Katie has been pressuring Tom to have a baby since they got married over two years ago," a source close to Katie revealed to Radar Online on February 4. "She wants to plan for their future. She told Tom that he is more established now and that it is really time for them to start a family and get serious."
Katie and Tom, who owns a portion of the newly-opened TomTom, tied the knot in August 2016 on an episode of Vanderpump Rules that aired on Valentine's Day of the following year. Since then, they've spoken a number of times about their plans to start a family.
"She doesn't want to wait too long because she wants to have several kids," the insider explained.
In February of last year, Katie told Us Weekly that she was ready for kids because she's "not getting any younger." Meanwhile, in his own statement to the magazine, Tom said he and Katie hope to raise their kids on a farm. However, just months later, he reportedly seemed less excited about the future expansion of his family.
"I haven't put it in my little black book yet. It's not an official date. We're in negotiations," he told another outlet.
As the Radar insider alleged, Katie is hoping to see Tom get on the same page as she is sooner rather than later.
"It is just getting ridiculous. He needs to grow up and be an adult and become a father," the source added.
Recently, Katie appeared on a special girls-only episode of Watch What Happens Live, where she revealed 2020 would likely be "the year for Baby Bubbas."
Just over a year ago, Katie and Tom opened up about their marriage and admitted things were far from perfect between them.
"We're not happily ever after," Tom said. "We still have a lot of work to do."
"We would be lying to ourselves if we said everything is great, but it is significantly a lot better," Katie explained.
Vanderpump Rules season seven airs Monday nights at 9 p.m. on Bravo TV.
Photo Credit: Milla Cochran/startraksphoto.com