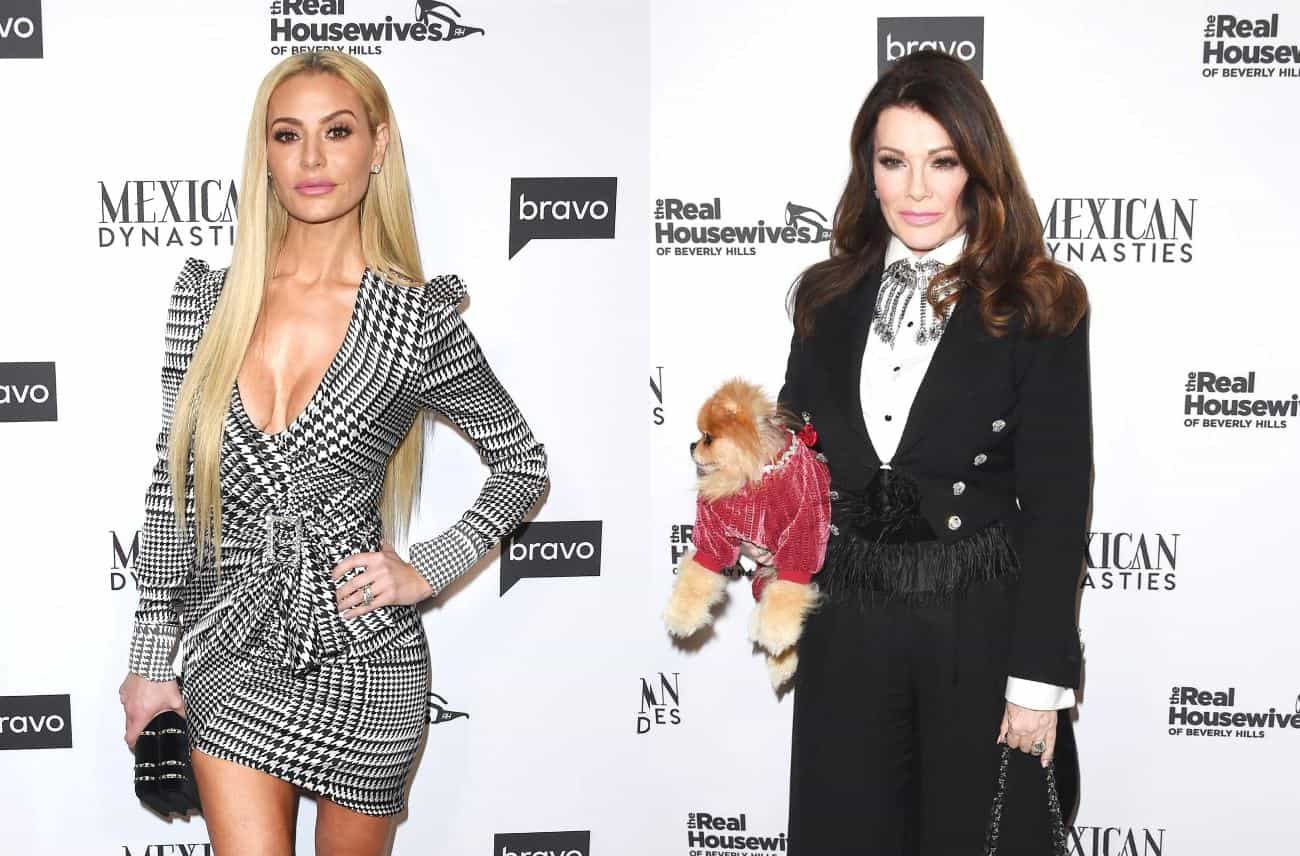 Dorit Kemsley and her former pet chihuahua, Lucy, are at the center of the drama on The Real Housewives of Beverly Hills and during a new interview, the mother of two opened up about her experiences with the adopted pet.
Following last week's debut episode, which saw Dorit and her husband, PK Kemsley, sitting down with Lisa Vanderpump and Ken Todd to discuss their decision to find a new home for Lucy, Dorit went into detail about what went down behind-the-scenes.
"We rescued a dog at the Vanderpump Dogs rescue center. She wasn't the right fit for the family and after some time and a lot of consideration, we found a beautiful home for her. So, she went to this home and then ultimately ended up in a shelter. And that is where the whole conversation starts," Dorit revealed to Access Hollywood.
"Lucy was always fine. Nothing ever happened to her. She still is fine. She's with a new home," she confirmed.
As for why Dorit chose to give up the dog, she explained to the hosts that it had become quite aggressive with her family, including her two young kids, four-year-old Jagger, and two-year-old Phoenix.
"Lucy, she was a hyper, very nervous dog and she was biting the kids and my husband," Dorit explained. "I have to consider my children's safety, always, and at the point that the dogs are biting the kids face, I had to make the right decision for the family."
Dorit also addressed the ongoing drama between Lisa and Kyle Richards, which was previewed during last week's premiere.
"I think you have to tune in and you have to see it because it really is a story that unfolds," she explained. "It's not an easy story. There's a lot of detail, there's complications and there's ebbs and flows. I think Lisa made some poor choices and I think that ultimately, there were some things she was called out on."
While Dorit and PK were required, as is anyone who fails to keep their adopted pup, to pay $5,000 to Vanderpump Dogs, Lisa revealed on Twitter that they did not pay the penalty.
Lisa also revealed Lucy wasn't the only dog Dorit and her husband adopted but failed to keep.
The Real Housewives of Beverly Hills season nine airs Tuesdays at 9 p.m. on Bravo TV.
Photos Credit: Vince Flores/startraksphoto.com